There is enough evidence to suggest that Pakistani cricketers in recent past have aged like the proverbial fine wine.
It is an old habit of Pakistan cricket to not abide by conventional logic.
Remember the "unpredictable" tag? It was but a mere confirmation that the men who represent Pakistan in cricket defy logic and convention. You expect up from them, they go down, you expect right from them and they go … double right … because by this point left was just too patterned.
Another such convention-defying phenomenon has been observed of late in our beloved cricket team.
In almost all sports, young athletes are seen as assets, the building blocks, and the members 'worth' investing in. Even if it's not working out well in the present, just the promise of future dividends, more often than not, keeps the young-uns in the hunt.
This is exactly why 17-year-old Naseem Shah, had he not been injured, would not only have been in the squad for the South Africa series but would have most likely been in the playing 11 despite his bowling average being a sub-par 42.45.
Quite frankly, Naseem's birth certificate has doubled as his CV over the past year or so. It was his age (or lack thereof) rather than his numbers (or lack thereof) that got him noticed at the top level and then retained for 14 Tests.
Going young has been as en vogue as ever, even more so, after India pulled off a historic victory in Australia this month. A comment published in this very newspaper attributed the triumph to India's fresh faces, urging Pakistan to do exactly the same and trust its young team members.
But just ten days later, Pakistan pretty much outplayed South Africa and no youngster or teenager had any part in it.
Quite the opposite happened, actually. The combined age of the three men who won Pakistan the Karachi Test against the Proteas was 103. Neither of the three — man-of-the-match Fawad Alam, 7-wicket debutant Nauman Ali, and Yasir Shah (also 7 wickets) — fits into the 'youth' bracket.
Domestic stalwarts Fawad and Nauman had played a billion matches in Karachi or Karachi-like conditions. Well into their 30s, mature, and with complete knowledge of their strengths and limitations, the trio delivered what was expected of 'youngsters' and surely not from them.
This is by no means a dig at young talent. Instead, the point being hammered home is that there is enough evidence to suggest Pakistani cricketers in the recent past have aged like the proverbial fine wine.
Misbahul Haq got an early start but never became the player or the leader he was until his late 30s. Younis Khan also became the Younis Khan we know in his 30s. Mohammad Hafeez's resurgence in his late 30s has been so remarkable that at this point he is perhaps Pakistan's most reliable performance on this side of Babar Azam.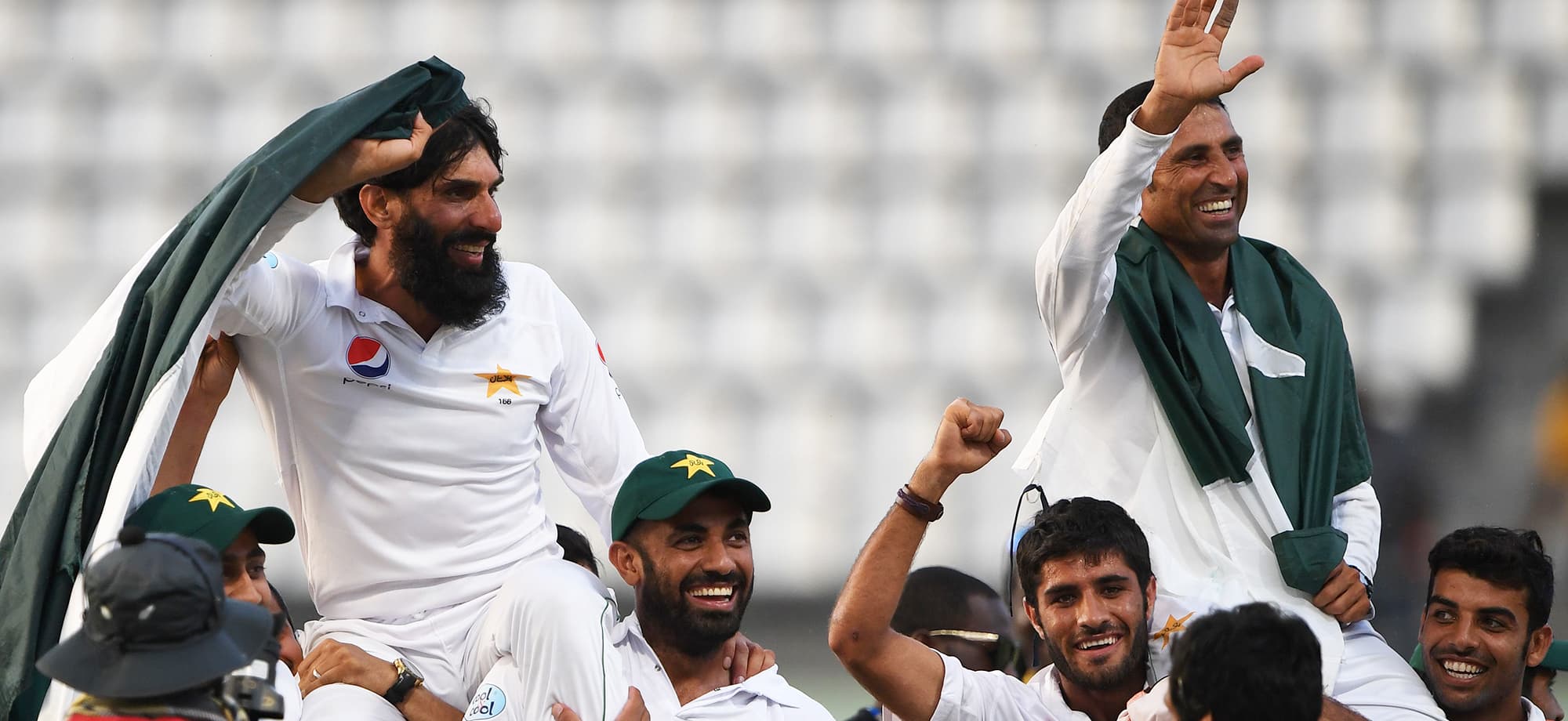 To reiterate, this by no means is a diatribe against the young and the restless.
All that is being posited here is that merit, and not age, should be the criteria for national selection. Because while cricket may have become the youth's game elsewhere, in Pakistan, it hasn't quite become that yet.
---
The writer is a cricket aficionado based in Karachi. He sells cars by day and writes sports by night.