The feuds that defined the past 10 years in Pakistan and could influence the country in the coming decade as well
It's not just the end of the year. It's the end of a decade. What feuds defined the 2010s for Pakistan? Eos picks 10 for the past 10 years which can potentially influence the next decade as well...
IMRAN KHAN VS PURANA PAKISTAN
He'd been at it since 1996 but this past decade is when Imran Khan's rhetoric really came into its own. Written off as the perennial also-ran and delusional idealist even by those who were initially in his favour — such as Gen Musharraf — the former cricket captain first made people sit up and pay attention after an impressive rally at the Minar-e-Pakistan in 2011. The thundering declarations against the 'Purana' [Old] Pakistan and vows to create a better, more just 'Naya' [New] Pakistan particularly caught the fancy of a sizable number of the idealistic young and, if the persistent rumours are to be believed, some heavyweights of the pragmatic establishment. Khan was able to parlay that into securing a provincial government in Khyber Pakhtunkhwa at the 2013 polls. But it would still take another few years and the morphing of the rhetoric into never-ending dharnas, which paralysed the federal government, for Khan to achieve his long-held goal of power at the centre in 2018. Since coming to power, however, 'Purana' Pakistan it seems has bit back. While Khan complains constantly of being stymied by bureaucratic moles that don't want to see his Naya Pakistan succeed, he's having to fend off the widespread perception that he himself is just a façade for the oldest part of Pakistan — its crusty old establishment — which has allegedly 'selected' him to advance its own interests. Surrounded by a green-behind-the-ears inner coterie, Khan seems content to have gradually surrendered most of governance to the longstanding representatives of the establishment anyway. The establishment, for its part, is visibly not enamoured of real signs of the new, whether it's from a young Pashtun movement or students or women demanding more of a voice in the running of their lives. Meanwhile, with the average Pakistani reeling from the onslaughts of skyrocketing inflation, increasing unemployment and endless blunders of governance under Khan's government, most now look on with some wistfulness at the idea of Purana Pakistan. That's one U-turn even Imran Khan would not appreciate. — HZ
ARMY VS THE JUDICIARY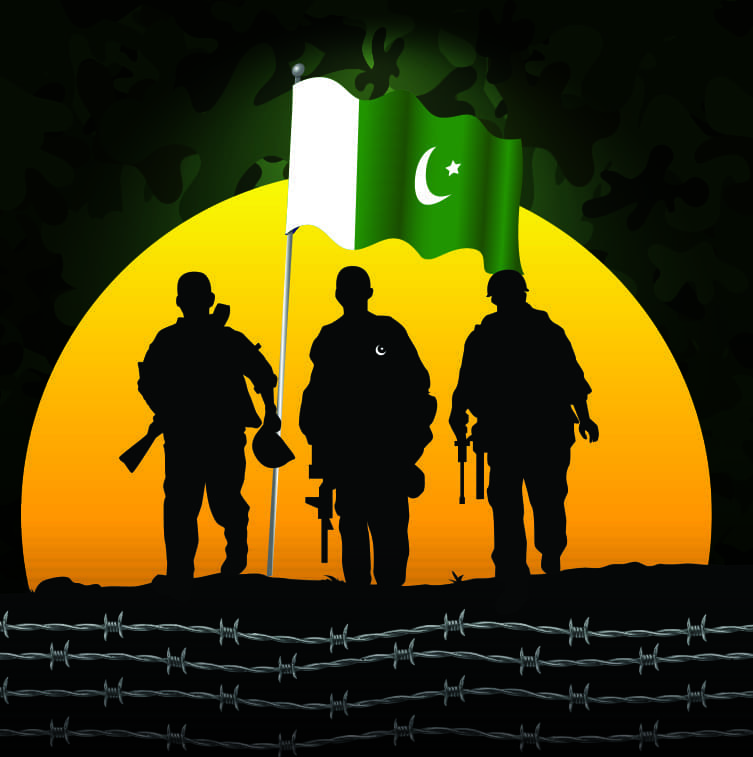 Forever tamed by Bonapartists, the judiciary seemed to have finally turned a corner in the aftermath of a long civil movement led by lawyers. The decade began with Chief Justice Iftikhar Chaudhry firmly in the saddle again, restored in March 2009 under great pressure after having remained deposed since 2007. But the popular euphoria over the judiciary's newfound independence and resolve soon evaporated with an increasingly adventurist judiciary asserting itself in all sorts of matters warranted or not, the coming to light of the humanity and fallibility of certain judges and a growing belligerence from lawyers bordering on hooliganism. Chaudhry's Reko Diq judgment, for example, cost Pakistan almost $6billion in international arbitration, one chief justice went around inspecting pots and pans in kitchens and raising funds for dams, lower court judges were caught on camera being rather indiscreet and the culmination of wuklagardi — as lawyers taking the law into their own hands came to be known — was this year's attack on and ransacking of the Punjab Institute of Cardiology. But through it all, the judiciary remained rather deferential towards the most powerful institution of the state, the military — whether it was in not pursuing too hard the cases of missing persons, or in disqualifying out of favour politicians, or even moving against its own members of the bench who had the temerity to divulge that they sometimes received instructions from the intelligence agencies. All of that deference has been turned on its head in recent judgments questioning the extension of the army chief and in sentencing a former chief for high treason. Not too long before this, courts had also struck down summary military punishments for alleged terrorists and questioned not only the nebulous operations of intelligence agencies but also some of the military's forays into real estate businesses. The furious reaction from the military to these unprecedented steps is predictable. But it remains to be seen how this clash between the de jure and the de facto will play out. — HZ
INDIA VS PAKISTAN
India and Pakistan is a feud as old as Pakistan's creation itself. But this decade things really seemed to go into overdrive. The scene had already been set for a fraught relationship. Tensions were high following the 2008 Mumbai attacks but going into 2010, stakeholders from both sides seemed adamant to course correct. In January 2010, a campaign called 'Aman ki Asha' (Hope for Peace) was set up by two major media groups in Pakistan and India. Indian films started doing big business in Pakistan. More and more Pakistani actors started going across the border to work in Bollywood. But alas, living happily ever after was not on the cards. Any aman ki asha was quickly stamped out when Narendra Modi and his Bharatiya Janata Party came into power in 2014. Egged on by his supporters, Modi upped the ante and name-called Pakistan every chance he got.
And then things really spiralled down further. In March 2016, an Indian spy Kulbushan Jadhav was arrested in Balochistan. The military saw this as proof of Indian interference and state-sponsored terrorism in Pakistan. In the same year, India alleged that Pakistan had been involved in a terrorist attack on brigade headquarters in Indian-held Kashmir. Pakistan rejected the claim, ties between the two countries became strained and even Indian films were temporarily banned in Pakistan. After a militant attack in Indian-held Kashmir's Pulwama area in February 2019, India launched strikes across the border into Pakistan. The result, according to Pakistan, was a bunch of trees on a hill mowed down and a dead crow. And India had at least one of its jets shot down, with the pilot captured and given "fantastic tea". As Pakistan launched its own symbolic retaliatory attacks, it seemed war clouds once again loomed on the horizon. Of course, India banned Pakistani actors from working in their films, refused to play cricket together and Pakistan once again banned screening of Bollywood films. The BJP's attempt to change the disputed status of Indian-held Kashmir this past August and its brutal lockdown there has only ratcheted up the tensions. It seems the decade is ending much like it had started. But unfortunately no lessons seem to have been learned. — FN
ISLAMABAD VS PROTESTERS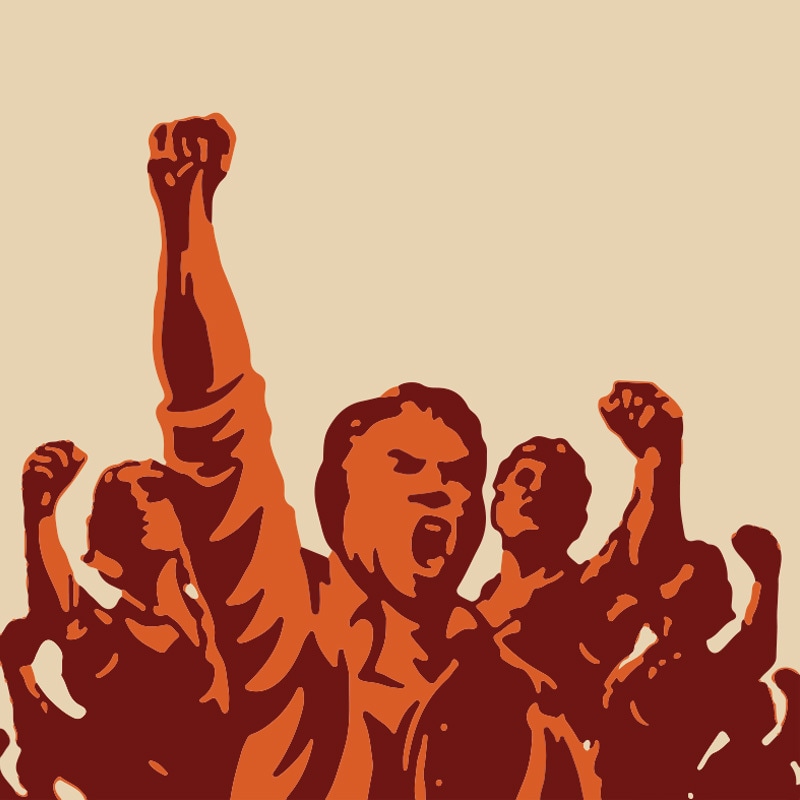 126. That's the number of days protesters camped at D-Chowk in the capital of Pakistan. Four months in 2014 that turned life in the sleepy city upside down and set a precedent. The hush of evening falling over the Margalla hills was filled by Ataullah Esakhelvi's booming anthem and the current prime minister's voice on loudspeakers postulating theories of change, tabdeeli. The sights and sounds of the trendsetting sit-in of the decade were inescapable in any nook and cranny. There was dancing and singing and demands for the ouster of the premier. There were threats of breaching the Red Zone. And the storming of Pakistan Television. And the postponement of a visit by the Chinese president. Of course, everyone favours the democratic right to protest when it's not themselves at the receiving end.
Islamabad has become the perpetual Red Zone of politicking by the public. When groups have demands to express, press the rulers into action, or simply show ire at the injustice of their rule, the place of big-time protest is the capital. The one-time orderly city has witnessed long marches from a small group of Baloch families on foot in 2013 to a veritable army of politically motivated pious men starting out from Karachi this year. At its Faizabad interchange in 2017, Islamabad saw the controversial cleric Khadim Hussain Rizvi disrupting traffic and life for three weeks with a sit-in demanding the resignation of a law minister. In reaction to fake police encounters, a young Pashtun man convened the All Pashtun National Jirga in Islamabad in February of last year to protest the plight of the Pashtuns; it turned into a movement across the country.
The dharnas of this decade were both by the mighty and the marginalised. Some protesters threatened to stay the course in the capital city until heard but then the forces of weather or those of power cut short their plans. But it seems everyone has realised that to really get noticed, you must stage your production in the capital. How much patience the city has with ever increasing political theatre is anyone's guess. — FS
MEDIA VS CENSORSHIP
Earlier this year, when Prime Minister Imran Khan was asked about press freedom at a press conference in the US he made a curious remark. "To say there are curbs on Pakistani press is a joke," he claimed, seated next to US President Donald Trump — a leader who has popularised the term "fake news," a phenomenon that has also made its way back to Pakistan too. But not many shared a laugh at Imran Khan's assertion. In the 2010 'Freedom of the Press Survey' Pakistan ranked 134th out of 196 countries. A decade later, in 2019, Pakistan stood at 142. In the recent past, former president Asif Ali Zardari's interview has been taken off the air mid-transmission; channels have been sent show-cause notices for broadcasting opposition leader Maryam Nawaz's press conferences; and multiple channels have been taken off the air for annoying the powers that be. This newspaper itself has come under attack multiple times, with circulation being stopped in different localities. Most media watchers feel censorship is the worst it has ever been in a non-military regime. The irony of it all is that when Imran Khan was eyeing the prime minister's seat, his dharna was treated like a spectator sport — with every speech being broadcast live for the world to see.Censorship has not been limited to the news media, of course. Films have been banned. Documentary filmmakers have been shamed for showing a 'negative image' of Pakistan. Social media has come under sustained attack. Even public art has not been spared. An installation at Karachi's Frere Hall, by artist Adeela Suleman, reflecting on the alleged extra judicial killings led by former SSP Malir Rao Anwar, was shutdown. The DG Parks of the municipal authority, chiming in as an art critic, deemed that Suleman's works were not art but "vandalism". He stressed that the celebrated artist should think about the kind of image of Pakistan her work is portraying. Ironically, the image of Pakistan conveyed to the international media by forced media shutdowns, the attempts to restrict social media and actual vandalism of art exhibits is more visible than all the public relationing of government ministers and bureaucrats. — FN
MISSING PERSONS VS NAMALOOM AFRAAD
Forced disappearances first started to be reported during Gen Musharraf's regime, after the US invasion of Afghanistan in 2001. During the time many people were allegedly 'picked up' as suspected terrorists. However, this decade started off on an encouraging note, with a Commission of Inquiry on Enforced Disappearances being set up in 2011.
At the same time, the country continued to fight various militant groups including Tehreek-i-Taliban Pakistan (TTP). In 2014, Operation Zarb-i-Azb was launched in the erstwhile Federally Administered Tribal Areas (Fata) after an attack on Karachi's Jinnah International Airport. The operation is considered a phenomenal success. As per ISPR estimates, by 2016, 3,500 terrorists had been killed in the operation and 66 percent displaced locals had returned to the tribal areas. Zarb-i-Azb was followed by the countrywide Operation Radd-ul-Fasaad in 2017, which aimed to fight resurgence in terror attacks and make the country safer for all.
But as these military operations "flushed out" foreign and local militants, not everyone felt safer in Pakistan. Forced disappearances continued to be a part of many Pakistanis' lives and those behind these disappearances remained namaloom afraad (unidentified people). In 2013, a small group, whose loved ones had gone missing, walked from Balochistan to Islamabad demanding justice. The Commission of Inquiry on Enforced Disappearances has claimed to have made much progress since then. Most recently, the commission said it has traced out 3,938 out of 6,156 missing persons. It is curious then that, even after thousands of missing persons have been 'traced', these afraad continue to operate in the shadows. Critics hold that the state is behind a bulk of these disappearances, but the Inter-Services Public Relations has repeatedly rubbished this claim. "We must realise that not every person missing is attributable to [the] state," ISPR Director General Maj Gen Asif Ghafoor had said earlier, adding that those who have been detained by the state are "under legal process." He has also maintained that "many" of these missing persons were killed "fighting as part of TTP against the state of Pakistan." The terms 'fog of war' and 'collateral damage' often spring to mind. — FN
WOMEN VS MALE ENTITLEMENT
They mocked us. They ridiculed our rules etched in stone. They almost mooned at us, that's how irreverent their slogans were which they chanted under the open sky in broad daylight. And they were women. Women who behaved so 'out of character', expressing…derision(!) at society that holds the sole prerogative to define them.
It has all been greatly unsettling these past few years. Seeing women so "out there" and asserting this nonsense about ownership of their bodies. They are laughable, their so-called demands, if they weren't so degenerate.
That hashtag annoyed me, too. How the firangi movement found followers in our country just shows we are still blindly enamoured with the West. First, these pagans bestowed a plain girl from Swat not just the Nobel Peace Prize but such strategised fame that, six years down line, it still hasn't run out. She is far from redemption now — making guest appearances on 'Late Night' shows and hobnobbing with the Bonos, the Beckhams and the Obamas. Has anyone thought why her father pushes her to mingle with yahudis? Why don't those who want to talk about exploitation speak up about the 'funds' he is sitting on?
It's good she hasn't let her dupatta slip from her head. All these other "empowered" females have sadly item-danced their way into the world's sexiest lists. These tractor trolley type women are already reserved for "female representation" in the assemblies. Why must they also make such a hue and cry to have an opinion?
Facing the Taliban in a schoolbus or discussing abductions in a lawless province in a small community space or taking saucy selfies with a mufti, these rural girls and urban women bring dishonour to their families and ours by setting an example.
They have the audacity to use words. One says I have a pen. One said it's okay to love. One said she didn't care what we thought of her. It boggles the mind to think we survive such brazen, cunning women on earth and are promised only more women in the afterlife. — FS
'PROGRESS' VS CONSERVATION
I'm too old to take on a fight. A couple centuries old, in fact. How did I even stand a chance in the way of bulldozers and machineries; I'd never seen such obscenities when I came into being. There were a few good people who decried the assault I underwent. They said I was never shown the required documents before work began — something called an environment impact assessment. The families I gave shelter to — I knew generations of each, some going back to Partition — they were told to scoot. 'Relocate' was the word ringing in my ears this decade.
And who would listen to these good people? Do you want to keep "historical architecture" like me, care about the communities built around me or ride shiny buses offering cheap and fast travel? Smooth new motorways linking urban centres are the new rage.
I hear the glittering, undulating metro bus stations are the new jewel of the Margallas. The glass and steel structures shine brighter than Faisal Mosque.
Even earlier there was news from Karachi that mentioned fantastical designs of the megalomaniac…I mean, the mega bucks housing projects of Mogul Real Estate. His architectural features trump Mughal landmarks and match only those found in Vegas.
The lot of us in Lahore are resigned to our dusty fate. Every new government wants to make a show of "progress". Co-exist, we must with the Orange, Green, Blue rail tracks. Was this machination under the name of development even legal? But who has the time to entertain our grievances? Governments and businessmen run on tight schedules and free-flowing money. The more money that exchanges palms, the faster 'sentimental' obstacles like us are got rid of. After the construction is complete, project workers simply dust their hands off the 'clean-up' and check it off their list. It's a state-of-the-art, modern kind of life. — FS
NAB VS POLITICIANS
Few institutions have become as controversial as quickly as the National Accountability Bureau, which was established by Gen Musharraf when he first took power in a coup in 1999. It could be argued that an organisation that was intended to go after the corrupt high and mighty would inevitably face attacks on its credibility. And it did manage to make some recoveries from various bureaucrats and businessmen through plea bargains. But even early on during Gen Musharraf's tenure, it had become fairly evident that NAB was being used as a tool of political engineering — those politicians who caved under its pressure and signed up to support the regime were often absolved of their alleged misdeeds, while those who insisted on dissenting continued to face up to cases slapped against them. The pattern not only continued this decade but in many ways seems to have reached a peak, with multiple opposition figures facing NAB references while investigations against those in government seem to have stalled. But these 10 years also saw politicians lose their fear of NAB, as more and more cases were eventually thrown out on appeal for faulty investigations. Truly a case of a dog's bark being more fearful than its bite. Separately, a consensus seems also have been building against NAB after even the government accepted that bureaucrats were loathe to take decisions because of the fear of subsequent repercussions by the opaque body. It didn't help that NAB had also begun to involve itself in private disputes beyond its remit. NAB might still want to fly but it can't be much longer that its wings will be clipped. — HZ
CRICKET VS EVERY OTHER SPORT
This was the decade that international cricket disappeared in Pakistan. Not that it made any difference to the other sports. After the Sri Lankan team bus was attacked by terrorists in Lahore in March 2009, international cricket teams simply refused to come to the country citing security concerns. Even the first few editions of the country's own domestic T20 league, the Pakistan Super League, had to be held abroad to ensure the participation of international stars. An entire generation of Pakistani cricketers — including Misbahul Haq, who would go on to become the most successful captain ever — left cricket without ever having played at home. It was thus fitting that, as the decade drew to a close, Pakistan finally hosted a Test series at home, after 10 long years. Despite the absence of international cricket from the country, however, nothing could dim the limelight that cricket draws to itself in Pakistan. In fact, such is the glare that all other sports seem to wilt in the shadows. Even women's cricket — and its star Sana Mir — gets more attention than poor footballers or boxers or runners. It doesn't help their cause that sports administration in general is rife with incompetence, corruption and lack of vision. But can one really blame sports such football and athletics when hockey and squash — which Pakistan used to dominate at one point — have also waned in the country? Can any sport make a dent in the attention and money that cricket gobbles up? After all, it's not bizarre snooker analogies being bandied about left, right and centre by politicians. — HZ
---
Published in Dawn, EOS, December 29th, 2019