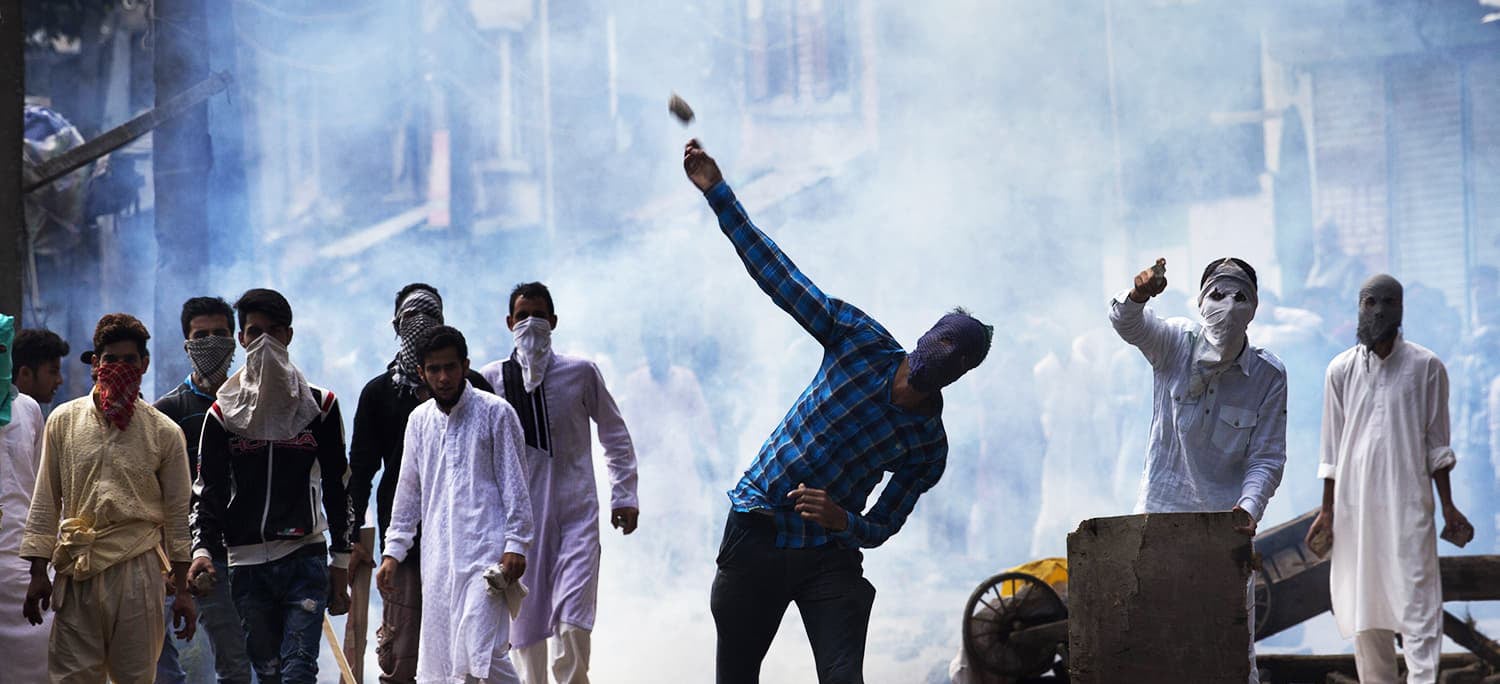 A roundup of tweets shared soon before the internet, cellular and landline phones were all shut down in the region.
A night prior to India revoking the special constitutional status of occupied Kashmir, reports of a communications clampdown in Indian-occupied Kashmir surfaced through media social.
According to reports from Greater Kashmir and Indian media, authorities in Indian-occupied Kashmir have suspended internet services on cellphones — a common tactic to prevent anti-India demonstrations from being organised and stop dissemination of news.
Local users also say that cellular and landline telephone services have also been disconnected, isolating the region completely from the rest of the world.
As the internet in Indian-occupied Kashmir was shut down, these were some of the last messages citizens and leaders tweeted:
Junaid Mattu, the mayor of Srinagar, tweeted saying that the people of Kashmir have endured "the unendurable" time and again and that they will continue to do so.
Not sure what lies on the other side of this night but Kashmir and Kashmiris have long endured the unendurable - over and over again. May Allah be with us.

— Junaid Azim Mattu (@Junaid_Mattu) August 4, 2019
Congress leader Salman Nizami sent out a tweet confirming his well-being.
So many calls, So many messages.

I am fine my friends. We will fight against fascists till our last breathe.

सरफरोशी की तमन्ना अब हमारे दिल में है।
देखना है जोर कितना बाजु-कातिल में है.#StandwithKashmir

— Salman Nizami (@SalmanNizami_) August 4, 2019
President Peoples Conference Sajad Lone tweeted that he and people from his political party have been detained yet again by Indian forces.
Infrastructure lawyer and activist Shehryar Khanum sent out a prayer for Kashmir while hoping that she and many like her will be remembered.
Mushaal Mullick called for help in locating her husband Chairman of Jammu Kashmir Liberation Front Yasin Malik, who she says is critically ill and not being provided medical attention until last reports.
A number of users living outside of Kashmir, like journalist Tabeenah Anjum, were unable to reach their family as all means of communication — including landline phones — were shut down.
The morning looks like an extension of dark and clueless night. Still unable to reach my parents, family, friends in #Kashmir

Tough times. We have seen worst. But suspension of LANDLINE phones has been done for the first time in three decades of turmoil. #kashmiroperation

— Tabeenah Anjum (@TabeenahAnjum) August 5, 2019
Zara Bakshi, a Kashmiri, tweeted about what her parents did as they prepared for the communication shutdown.
Editor in chief of The Kashmir Walla, Fahad Shah, shared a video of deserted roads of Srinagar as the communication shutdown started, "only hope remains," he said.