A number of these startups are promoting Pakistani culture through podcasts, magazines and video blogs.
Twenty startups, part of tech incubator The Nest i/o's ninth batch, will be presenting their final pitches to a room of investors, mentors, potential business partners, and entrepreneurs today.
This batch of startups from The Nest i/o have spent the last four months developing services that range from promoting Pakistani culture through podcasts and vlogs, facilitating fashion, lifestyle and travel services for consumers and making education more accessible across the country.
Startups focused on culture and content
1. Stickistan
Stickistan is creating culturally-relevant stickers that users can share with their friends and family over text, while also producing merchandise such as phone covers, t-shirts and tote bags.
According to them, they are Pakistan's first desi sticker app, bringing the many emotions and taglines of our culture, popular figures and much more to the world of messengers through relatable stickers.
These stickers can be downloaded via Google Play and Apple store.
2. Qaumi Coup
Qaumi Coup is a group of artists trying to create interesting content which is not only educational and entertaining, but also represents voices of repressed Pakistani artists. Their digital content is geared towards millennials and Gen-Z consumers with a fresh yet woke voice.
Apart from writing jingles, scripts and short films, they are also involved in theatre, improv and comedy.
3. YAR
YAR – Young Activists Republic is a creative community magazine bringing together writers, artists, designers and creators to celebrate ideas and initiate progressive dialogue.
As a digital platform and a print magazine, YAR aims to boost self-esteem within young creatives along with providing them a platform where they can be honest, express freely, and have fun.
4. Baa-Dum-Tss
Baa-Dum-Tss is providing artists and content creators a platform on the digital space to showcase sketches, vlogs, reviews and podcasts.
What sets them apart is that they also focus on finding talented creators and showcasing their personalities in an effort to create influencers.
5. Namkeen Sach
Namkeen Sach is creating content about Pakistani tech, tourism, music, culture, food and sports, while also giving other local creators a platform to launch their content.
They post original shows, animations, interactive series, comedy sketches on their Youtube channel.
6. Haha Studio
Haha Studio produces digital content for Pakistani children in Urdu. Through their videos, they aim to help the next generation retain a connection to their culture and language, and mitigate the influence of foreign customs and traditions on their impressionable minds.
Founded by three graduates from Lahore's National College of Arts, Haha Studio says their main objective is to 'edutain' - making education entertaining for kids.
Startups providing lifestyle and consumer services
7. Closet
Closet allows users to either lend out their clothes and get paid for the 'rent' or browse through a collection of pre-loved dresses to find their perfect match. Their strict vetting procedures, seamless payment process and timely delivery has helped them gain the trust of their values customers.
Closet picks up outfits from the doorstep to be checked, measured and photographed, and users get the base rent for every outfit rented out at the end of the month.
8. Porter Pakistan
Porter Pakistan is a local travel website that aims to empower the local community at various travel destinations in Pakistan by bringing them more economic opportunities. They connect travellers with local service providers offering options for accommodation, transportation, guides and porters, food and restaurants, shopping and merchandise and security.
They also have tips from seasoned travellers on their website, as well as recommendations on local photographers.
9. The Tech Pit
The Tech Pit is offering smart kiosks to businesses with multiple in-built features. Their latest product, The Cellphone Pitstop, is a multifunctional kiosk which allows users to top up their cell phone credit, charge their phone, get access to wifi and deposit cash on an urgent basis.
10. iWant
iWant is an online marketplace which brings a variety of service providers to a user's smartphone.
11. Unity
Unity is a retail network that allows brands to sell with a click of a button, replacing the existing processes that might be cumbersome and redundant.
12. Mux Life
Mux Life provides products and services which enables users to control and monitor their home and office electronics via cell phone, without changing any appliances.
13. Investors Lounge
Investors Lounge generates insights for institutions that invest in the stock market. The portal helps investment managers take better decisions and enables them to generate profits for their clients with the help of data visualisation tools.
Startups working in the healthcare, education and learning space
14. Tech Tree
TechTree offers courses designed by experienced, qualified and expert professionals with an innate ability to reach out to young minds.
They offer a school empowerment program that enables any school to integrate science, technology, engineering and mathematics into their curriculum.
15. WonderTree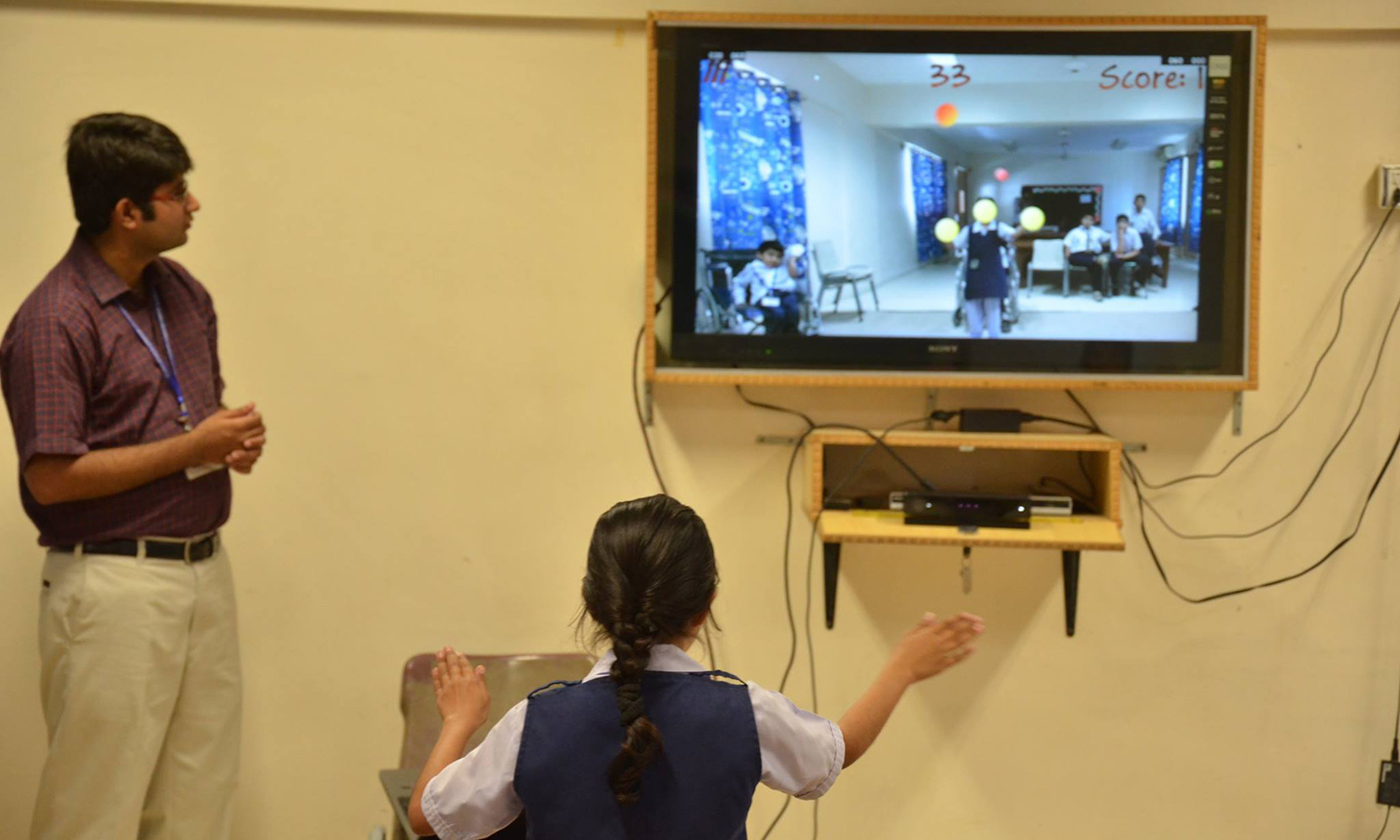 WonderTree creates games which engage special needs children through the newly embraced technology of augmented reality. With renowned psychologists and special needs teachers on board, they design and develop games which are purpose-made, accessible and affordable.
The technology behind WonderTree's platform is relatively straightforward and consists of easily available hardware: Kinect v2 sensor, a TV and a laptop. The sensor detects player's movements and relays it back to the laptop, where it interacts with WonderTree's software and outputs the action on the TV screen. Children with down syndrome, ADHD, dyslexia, autism, cerebral palsy, and mental disabilities can play on WonderTree's platform.
Also read: Meet the award-winning Pakistanis who create augmented reality games for special children
16. Nativ Learning
Nativ Learning develops online courses in native languages for personal and professional development. Their team has experience developing online courses for global companies and has taught over 100 subjects in over 30 countries.
They are currently working with L'ecole and Kiran Foundation in Karachi, Pakistan, to pilot the development of an online Chess 101 course in English, Urdu, and Sindhi. Nativ Learning is trying to break linguistic barriers to entry for native language speakers by providing access to quality native language professional education courses online.
17. Parents Plus
ParentsPlus is an app designed to empower special-needs caretakers by creating a needs-centric, real-time support community.
18. ConnectHear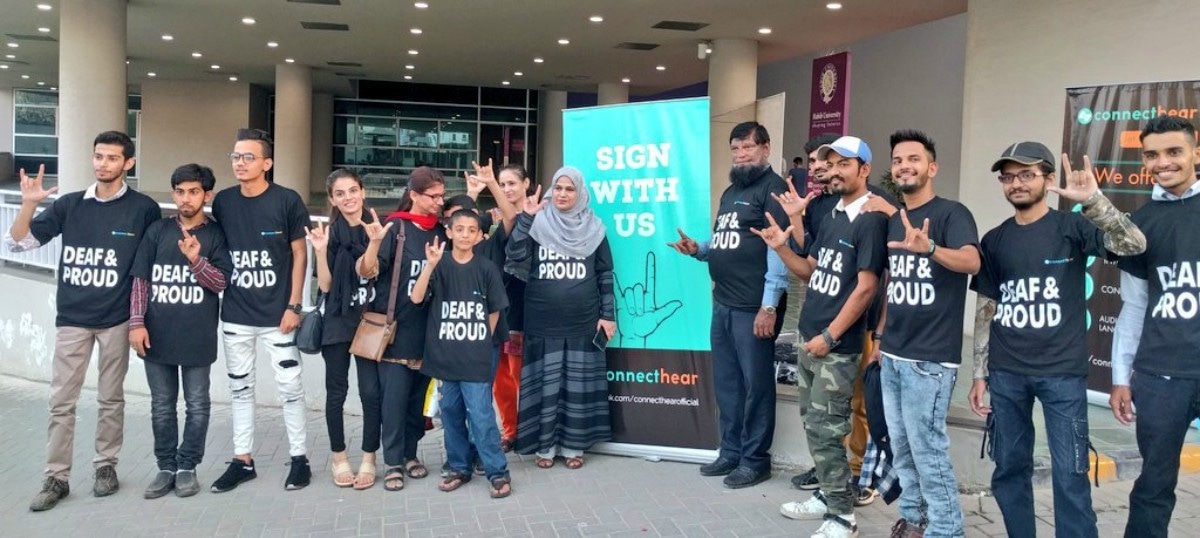 ConnectHear has set up a sign language interpretation system, connecting sign language interpreters to Deaf and mute individuals in an effort to bridge the communication gap. They are also developing an application to convert audio to sign language, using Pakistan Sign Language.
According to co-founder Azima Dhanjee, the startup offers a variety of facilities. "We provide sign language interpretation services, both in person (for corporations and events) and video-based. We also have an online channel where we post content with a sign language interpreter hosting the video. The content is not just about the Deaf but everything happening in the world."
Read this next: Around 300 Deaf people got to enjoy a Strings concert
19. ABC for Moms
ABC for Moms is a healthcare startup which provides support and expert advice to new moms by connecting them to relevant experts through their mobile phones.
According to them, postpartum care trends have always been low in Pakistan. Promoting benefits of postpartum care protects both mothers and babies from several complications.
20. Healthcare Matrix
Healthcare Matrix has built an interactive standalone unit that automates primary level medical inspection, prints out health reports and releases medicines, without the presence of a medical professional.