We asked industry professionals to comment on corporate gifting trends, and here's what everyone needs to know.
Businesses in Pakistan are no more shying away from seeking newer ways of strengthening corporate relationships especially in the current economic situation.
B2B sales and growth expert, Ian Altman, in his contribution to Forbes says that little gestures, such as gift-giving, achieve the important purpose of appreciation and work best to retain clients.
Now how do we know these gestures positively realign corporate relationships?
We asked industry professionals to comment on local gifting trends, and here's what everyone needs to know.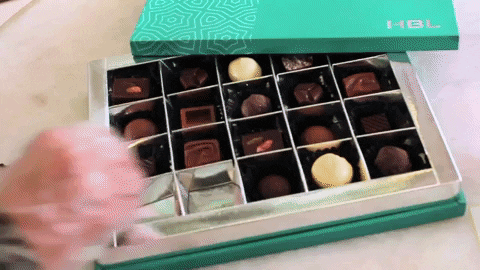 What can a gift do?
Could there be one simple answer to that?
We spoke to various gifting vendors and corporate businesses, and ended up with multiple answers.
When asked, the CEO at LALS, Madiha Sultan, threw some interesting facts right in and said, "Gift-giving comes naturally to us Pakistanis. And while there are some solid companies that harness this quintessentially Pakistani habit by gifting year on year, there are definitely plenty that still need to catch on. A kind token of appreciation can really help demonstrate that your business cares. Who doesn't want their clients to feel valued that way?"
Presents, in general, are known to bridge divides in relationships.
As a business executive, one may not be able to reach clients all the time, but sending a personalised present year after year will impact relationships and warrant a few callbacks. Think of a nice gift for the company that sends a new customer your way off and on. Such thoughtful gestures will always end up becoming a great way of showing that the effort is valued.
The guiding principle to gifting gestures is best contained in this classic Maya Angelou adage: People will forget what you said, people will forget what you did, but people will never forget how you made them feel.
While businesses in Pakistan remain gravely concerned with measurable ROIs, emphasis on the need of managing and strengthening corporate relationships needs to be highlighted.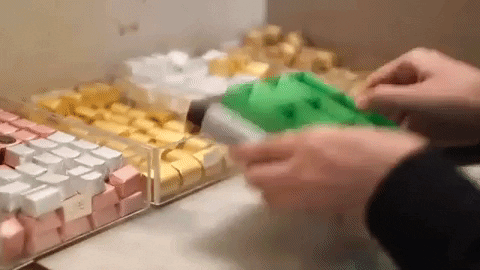 This research, performed by a bespoke gifting company based in Seattle, states that gifts that are personalised particularly impact C-suite executives and help build deeper relationships. Most top executives feel that the success of a business is heavily reliant on that factor. Respondents believe that gifts hold the ability to humanise business and pay for themselves two fold.
How to get started: the dos and don'ts
We asked industry professionals in Pakistan to tell us how they're able to keep clients happy through gifting, and here are the dos and don'ts of what we understood:
DO
Personalise your gift.
How important is it to add a personal touch to the gift? Should one scrimp on presentation?
Umber Ansari, Marketing & Corporate Communications Professional - Engro Group, feels:
Customisation is important! Everyone sends a calendar on New Year's. Why would I keep yours on my desk? Similarly, everyone sends sweets, but what makes what you gave me better? Is my name on it? Is there a thoughtful note or quote? Is there something with the sweets that I can keep and decorate, or reuse?
DO
Brand your corporate presents wisely.
Does it really help? Would branding presents feel like the business is aiming to make an overt sales pitch?
Shaharyar Shabbir, Officer Marketing & Brand Development - Allied Bank Limited, tells us:
Branding presents with the corporate colours of our company in many different ways has worked well for us. More than anything else, I feel, branding presents that go to customers always helps leave a strong impact on their minds.
DO
Send gifts that will leave recipients delighted.
Chocolates, desi desserts, dry fuits, cookies, cakes? Add an edible item that is sure to bring a smile on the giftee's face. We'd choose assorted chocolates over anything, any day.
Is it a good idea to choose edibles over non-edibles?
Shaharyar Shabbir (ABL) shares his gifting preferences, and says:
I feel edibles like dates and chocolates are good options for gifts, and LALS has always made it easy and special for us in a way no other vendor has.
DON'T
Forget to reserve a chunk of your marketing spend for such gestures.
How bad is the idea of figuring budgets at the last minute?
Umber Ansari (Engro Group) ponders over the statement for a while, then says:
I think, on the corporate side, we often forget to budget for gifts and regret it later. It's because, inevitably, we want to share the spirit of special occasions with our stakeholders. We, then, end up working outside of the budget and dipping into other funds. This is why budgeting is quite important!
Where to find the right gift in Pakistan
Here's the trickiest bit: how does one find the right vendor?
Entrepreneur.com suggests building a checklist of must-haves and ensuring the vendor of choice checks off most points from it.
To get started, work on answers for the following:
Does your vendor provide an end-to-end service?
Would they care to share transparent tracking reports?
Would they send in tasting samples in case you're adding edibles to the corporate gift package?
Have they been in business for long enough to understand the risks and processes involved?
Some businesses believe in having an in-house solution to their business gifting needs. However, we recommend leaving the job in the hands of a professional.
LALS has been in the business of gift-giving for the past 13 years in Pakistan. The company provides year-round gifting ideas to Pakistan's top companies. Their specialty, besides fine chocolates and confectioneries, is high quality packaging that can be personalised as per taste and requirement for clients.
Watch the CEO at LALS, Madiha Sultan, speaking on how her company answers Pakistan's corporate gifting needs:
For more details on how LALS does all that, take a look at their catalog or head over to their official facebook page.
---
This content is produced in paid partnership with LALS and is not associated with or necessarily reflective of the views of DAWN.com or its editorial staff.
---
DAWN.COM
Copyright © 2023
Scribe Publishing Platform