The Audi A5 combines the practicality of a wagon with the character of a sports car.
The Audi A5 comes in three types: Coupe, Cabriolet and Sportback.
The first two are sporty looking 3 door models but the 5 door Sportback, despite having sport in it's name, also offers extra comfort and everyday convenience.
Its a full 6 cm longer and 1 cm higher than its siblings.
The Sportback has always been the favourite A5 variant. Folks like that it combines the practicality of a wagon with the character of a sports car.
The A5 Sportback's front is an eye catcher. It's single frame grill is now decidedly flatter and wider.
The Sportback's form is sleeker than its predecessors. It's contour design is a play of light and shadow.
The large trunk lid features Audi's characteristic lip spoiler at the trailing edge. LEDs come as standard for the slit like tail lights.
We're testing the top of the line 2018 diesel model with all-wheel drive. It comes with a Turbo charged 6 cylinder engine with an output of 210 kW.
The A5 takes just 5.3 seconds to go from 0 to 100 km/h and tops out at 250 km/h. But this engine only meets EURO 6 emissions standards, which means it's days are numbered.
Keeping with the times, Audi will update the 2019 diesel with a 4 cylinder, so it conforms with the EURO 6d-temp standards.
Inside however, the A5 is already ahead of it's time.
Like the new A4 and A5 Coupe, the Sportback also offers many technical innovations. They include a virtual cockpit and a head up display, a smartphone interface, collision avoidance, turn assist and much more. Many nice features but they cost extra.
The Sportback's interior stays up to date, with a touch of elegance, thanks to high quality materials.
The virtual cockpit steals the show, though that requires the MMI plus navigation system, which in Germany adds a good EURO 3,300 to the base price.
The A5 Sportback second generation offers more space for driver and passengers. There's more shoulder room and rear passengers enjoy 2.5 cm more leg room.
Optional ambient lighting provides 30 shades of coloured lighting to choose from, something for every mood.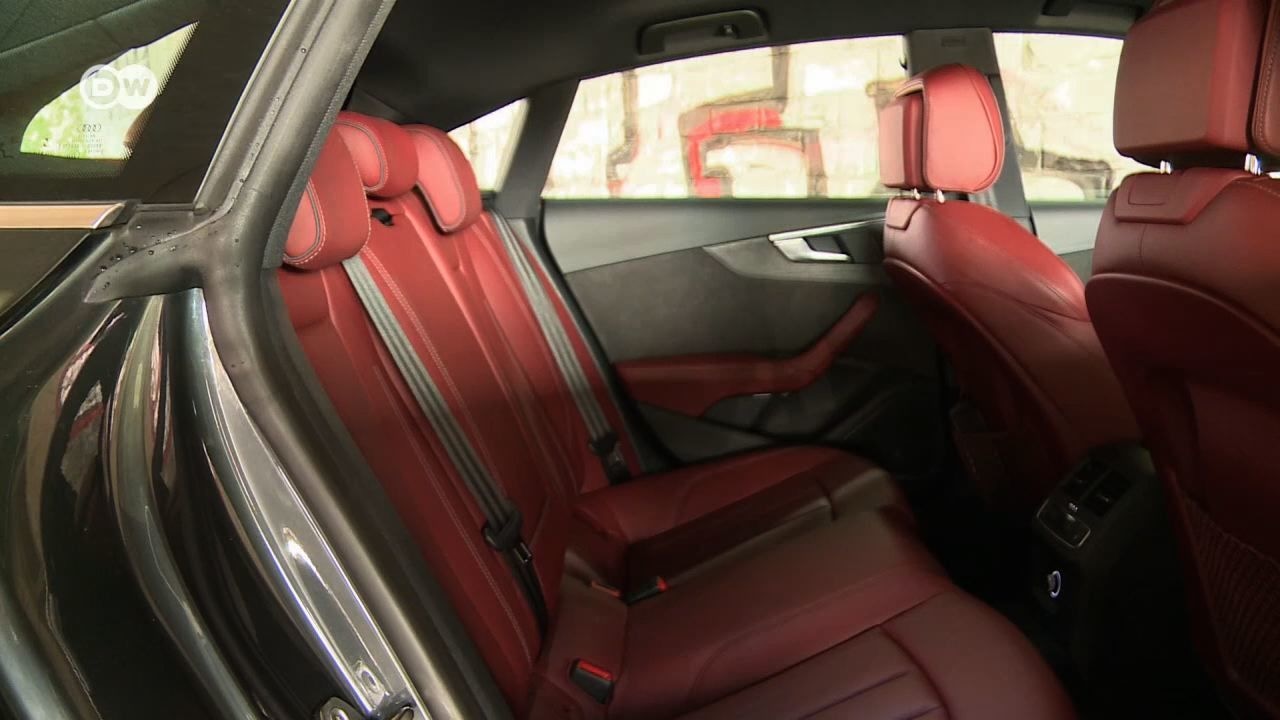 480 litres of cargo space puts the A5 Sportback at the top of its class. The modular MLB platform has been further developed, slimming the Sportback down by 85 kgs compared to its predecessor.
The lightest version weighs in at just 1470 kgs, that makes driving easier, supported by a sophisticated chassis.
The A5 Sportback second generation is just that much better compared to its predecessor. Its more dynamic, looks more elegant and modern inside and the latest driver assist and infotainment.
Modern technology combined with a well tuned suspension, makes the A5 Sportback another success.
---
This content has been published in partnership with Deutsche Welle (DW).