I feel Honor is known for offering more frills for less, and that certainly works well for the brand.
In recent years, we've seen a number of phones bracing Pakistan's smartphone market, phones that not only function well but also pass the good looks-test.
Today we're looking at the Honor 8x, which is the newest addition to Honor's x-series devices.
On paper, the device appears to be a great midranger with just the right specs bundling up with Honor's signature good looks. It packs in everything that power-users of today deem essential to their daily digital routines; I'm thinking big battery, great looks and built, and the not-so-exorbitant price tags.
But is that enough for the millennial in me who leads a life that by-default requires digital documentation every step of the way? Let's find out.
First impressions
The pale blue box, priced at Rs42,999 locally, has the device sitting right on top when you unbox it. Under the lid you get a basic set of accessories; charger, USB cable, earphones, silicon case, the SIM tray ejector tool and user manuals. The unit I'm hanging with has a 4GB RAM with 128 GB of storage.
Once you get all the crisp wraps off the 8x, the device reveals a beautiful body that is just the kind of red I'd like to see on my phone; nothing too loud and piercing, but not too dull either.
The phone also comes with two more colour choices: black and blue. I noted the blue one in a couple of photos and videos online and felt it looks exactly like Huawei's Nova 3i, but later I was proven wrong and I plan to discuss that in detail in the design section.
Since we're on the note of first impressions, I cannot help but mention that the barely-there bezels on screen, coupled with a full 6.5-inch display, is one of the first few things you'd notice when you set your eyes on this beast.
Key specs
6.5-inch display with 19.5:9 aspect ratio
Kirin 710 chipset
3750 mAh battery with intelligent power-saving technology
GPU Turbo
128 GB ROM (64GB also available)
4 GB RAM
20 MP + 2 MP rear cameras with AI
16 MP selfie camera
Design
Now that we're finally discussing what Honor does best, let's talk about what makes the 8x different from Huawei's Nova 3 in terms of built and design.
Unlike the Nova 3, the back on this device lays out a dual-toned strip that runs from the top of the phone to the bottom, beautifully marking the camera-territory and the brand's logo.
The device refrains from sporting a gradient of colour shades, and I call that a pleasing update. Check it out: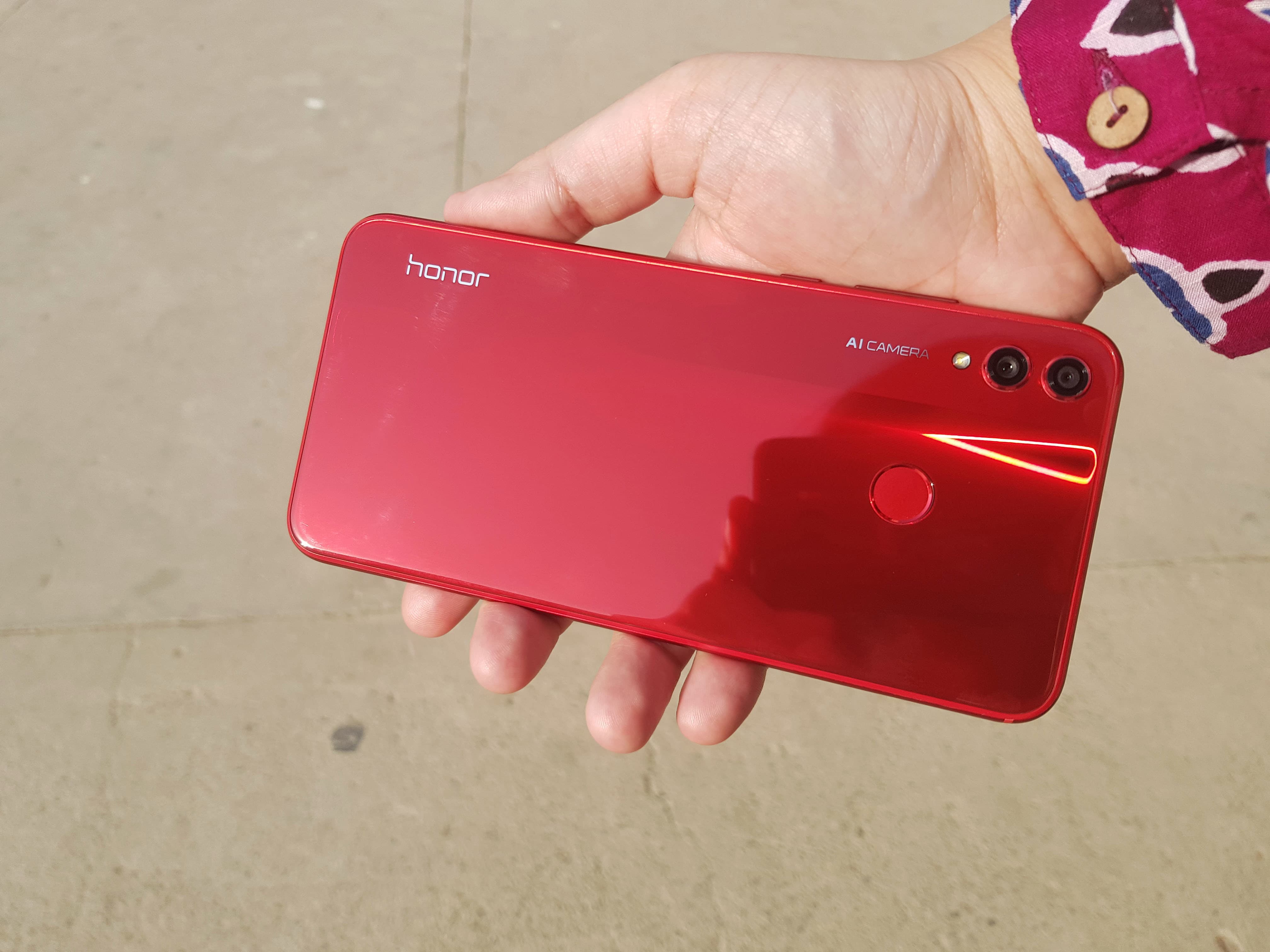 As for the two-toned strip, here's what it looks like under direct sunlight:
The strip makes the far-left side of the phone appear mildly matte compared to the rest of the glossy glass design, and believe me, I'm already half-sold.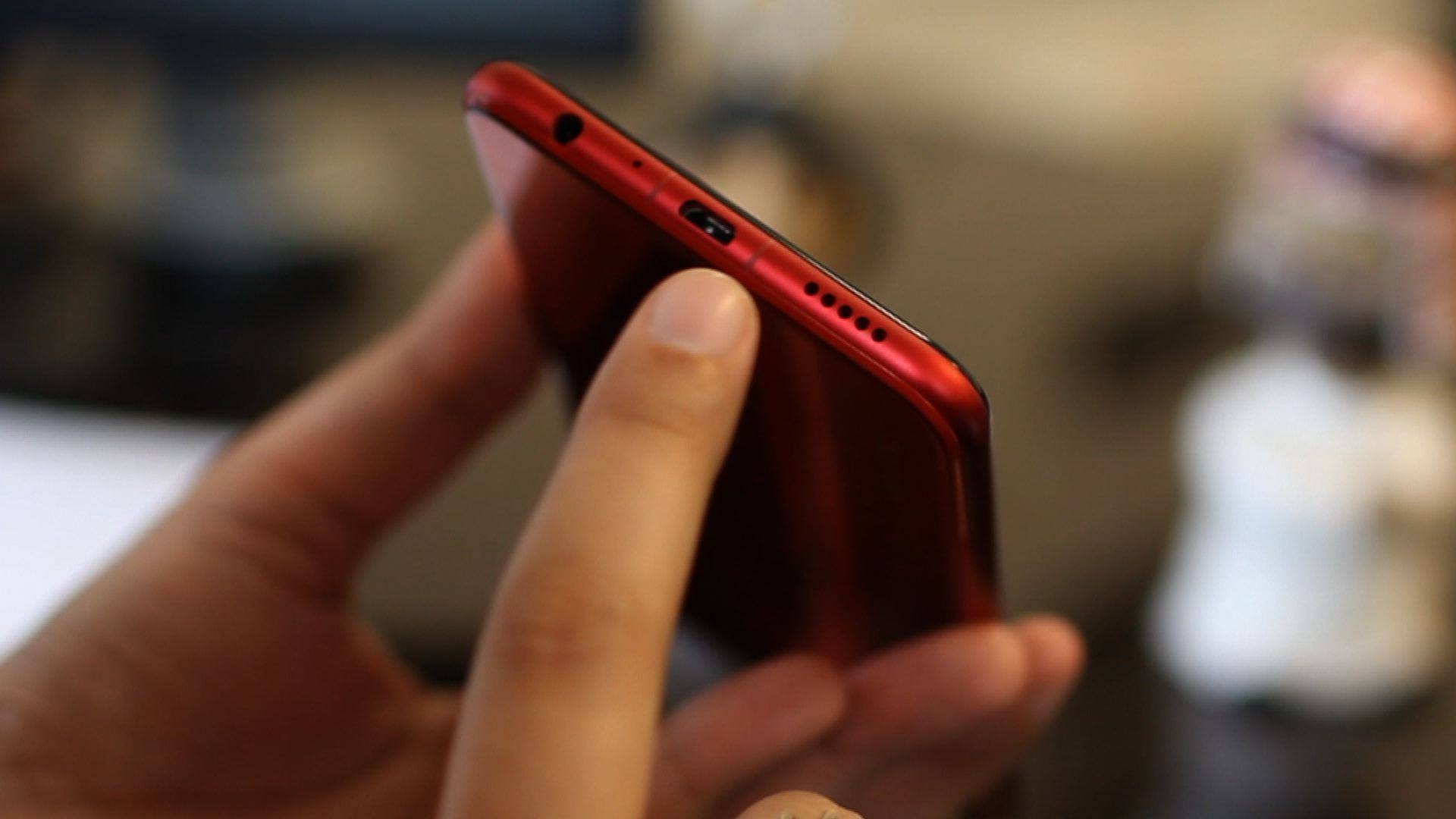 The phone has metal frames running around all corners, housing all regular ports like a 3.5mm audio jack, a USB 2.0 port, a speaker grill, mic, volume rockers and the power button. All of these are placed at very comfortable angles; the power button and volume rocker keys are clicky, and that's satisfying.
Like I said earlier, Honor has really slim bezels on this device and that makes full-screen viewing quite enjoyable.
The notch is also quite compact and sleek, and does not affect the display at all for me. Yep, no complaints here.
In general, the phone has a nice phablet (phone-tablet) feel to it which allows for a very premium look. The back is slightly slippery and that I feel is a bit helpful when you're trying to reach out to the far corners of the 6.5" display.
With that said, it's important to mention that the slippery back hardly allows the phone to ever sit on its own on any surface, and that's a bummer.
Display
I spoke about full-screen viewing being an absolute delight on this device. Now to get me to that verdict, I feel the display plays a great role. The colours on the screen are vibrant and details are kept squeaky clean. Honor throws in an aspect ratio of 19.5:9 on the 6.5" screen, and that works well for me.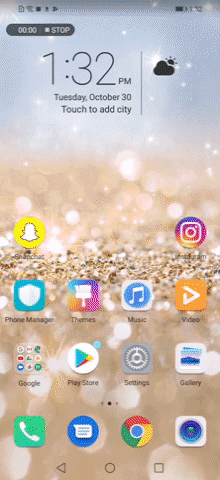 I like how Honor has made it possible to customise all of what is displayed on-screen through the 'Themes' feature; it basically lets you customise the entire layout, including wallpapers, app icons and the likes.
Also, the IPS LCD panel holds a 1080 by 2340 resolution that makes it the star that it is for me in the display department.
Camera
We've finally got the display and design verdicts sorted. Let's get the cameras out!
I feel the device places all three shooters perfectly on the body, and the design doesn't suffer because of them.
The dual back cameras are each 20MP and 2MP, and the camera UI is also fairly easy to navigate. However, I do wish that the HDR option wasn't two taps away from the main interface.
Now the cameras aren't too fancy but they're enough to produce fairly neat images with good image stabilisation and crisp colours that basically require zero edits. I feel that the photos shot in HDR mode are no different than the ones taken without it and images produced are not very true to life; the colour tones are overly saturated even in the absence of the AI feature.
I looked at a pink wall through the back lens (with AI turned off) and the camera picked a rather neon shade instead.
Camera UI and AI features: The camera UI is clean and neatly laid out to ensure a comfortable one-tap operation, and I feel there's really no fuss in there.
The cameras, irrespective of the AI feature, tend to pick crisp details of all objects in focus but soften out the edges of anything that lies in the background. For a minute I thought I had shot on Bokeh mode.
Also, I noted that the back camera on this device lets you utilise just 12MPs out of its 20MP imaging capability in the AI mode. It doesn't bother me much because AI or no-AI, the phone does take pretty pictures.
Let's look at some evidence right here:
Here's a look at how the camera functions (with AI and without) under low-light conditions:
Selfie camera: For starters, the front cam picked its subject (my gorgeous friend with her new hair in this case) really well. The details are crisp and the focus is fairly good on this phone; it takes only few quick seconds to lock in place and detect what scenes it's capturing.
Have a look:
Blemishes and imperfections are slightly washed out even if you turn off beauty filter, but that's been happening to most phones these days so I guess we'd have to just live with it now.
For videos, the cameras utilise a resolution worth 1920x1080 (1080p HD) on 60 fps; these are somewhat too soft for my liking and lack image stabilisation. I'm usually in a rush to capture videos for my insta-stories, and if the camera makes them look shaky, I'm instantly disappointed.
Night photography: I tested out the back cameras by pointing them to the sky and noticed that they picked up a lot of grain. I also feel the camera over-brightens images shot at night in its quest to find objects and scenes, and that makes photos appear to have visibly softer detail than necessary.
Check this out:
Processors and battery
Honor's been very proudly talking about its 8x's octa-core Kirin 710 chipset, and now I know why.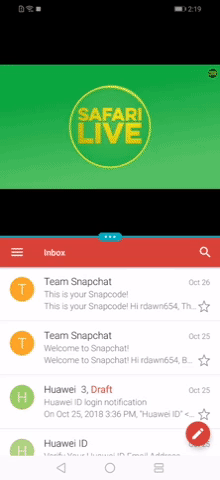 The 4 gigs of RAM on this price tag doesn't feel too nice, but the phone showed zero lags or hiccups in regular everyday use.
For a midranger, I feel the speed, processing time and animation-rendering is fairly good.
I also watched some YouTube and checked few quick emails simultaneously, hopped from one app to another several times of the day, and the phone showed no signs of any problems. Pat on that glossy red back for that!
The Honor 8x comes with a 3750mAh battery with Honor's intelligent power-saving technology. It sadly lacks fast charging and takes at least 2-3 hours to charge to full capacity. But drainage is minimal if you're using the phone for every day stuff.
The battery lasts for a good 1.5-2 days if you're not bent upon making it drain faster than usual.
Few other niceties under the hood
There are just very few other details that caught my attention when I first started using it:
It comes with a notification LED, that is basically my favourite feature on any smartphone. It's just a great way to calm down notification anxiety.
The device has face lock and finger lock systems in place, and they work well.
The SD tray has dedicated slots for two SIM cards and a memory card.
The screen on the phone comes totally ready-for-use; the glass protectors are already installed so I didn't have to go around searching for one.
Verdict
I feel Honor, and parent brand Huawei, are known for offering more frills for less, and that certainly works well for both.
But here comes the mighty question: would I say the 'x' in 8x hints on some special x-factor?
It is a yes if I consider:
Great display in terms of size and colours
Great looks and design
Speedy processing
It is a no if I consider:
There is no 4k video recording, considering the price tag it holds
No fast charging
The Honor 8x might prove to be a good decision if you plan to shut your eyes to the insane competition in this market, and that makes it not so difficult to find all that the 8x holds and lacks in the same price segment.
---
This content has been independently produced by the writer. Honor has paid for association with this content.