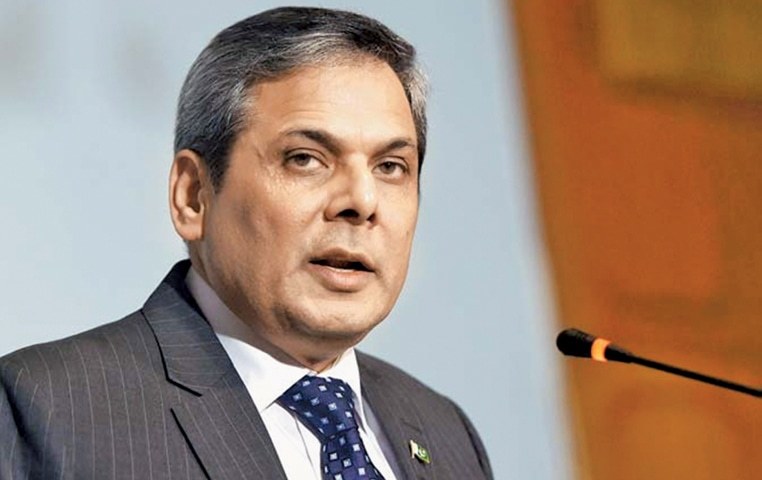 Foreign Office Spokesperson Nafees Zakaria, in an interview with Radio Pakistan, discussed the implications of the nuclear trade waiver granted to India by the Nuclear Suppliers Group and said that such "preferential treatments" and waivers only undermine the credibility of the global non-proliferation regime besides disturbing the regional strategic stability.
Zakaria said that since it was granted the waiver in 2008, India has expanded its capacity to produce fissile material for military use, moving against the objective of strategic stability in the region.
"International reports about new nuclear facilities built by India confirm Pakistan's concerns in this regard," he said during the interview.
However, he added, "Pakistan's offers to India for nuclear restraint regime are still valid."
"Pakistan does not believe in arms race in the region and has consistently maintained that the two neighbouring countries should agree on meaningful measures to avoid nuclear arms race," Zakaria said.
He maintained that Pakistan holds "strong credentials" for NSG membership.
He said Pakistan is a responsible nuclear state whose entry into NSG will further the group's disarmament and non-proliferation objectives.
He added that with its strong credentials, Pakistan continues reaching out to different countries for support in the procurement of an NSG membership.
Zakaria said international institutions and think tanks have conducted studies regarding the safety and usage of nuclear technology and have appreciated Pakistan's nuclear safety regime.
"Pakistan's export control regime is very comprehensive and authentic and conforms to international standards," he said.
"Pakistan has unilaterally adhered to global energy guidelines and non-proliferation benchmarks in order to maintain best practices in supply of controlled items, goods, materials and services."
About the inclusion of countries which have not signed Nuclear Non-Proliferation Treaty in the NSG, Zakaria said Pakistan believes that NSG should create a transparent, objective, non-discriminatory and criteria based approach for simultaneous membership.