Locals from a small village in Thar are standing up against a multi-million rupee coal excavation project.
"Development, development, development...we're now quite tired of the word and will not be duped anymore," says Leela Ram Manjiani, spokesperson for the Thari indigenous community from 12 villages gathered outside the Islamkot press club.
They are up in arms over the construction of a reservoir in a small village of Gorano, in Thar desert, by the Sindh Engro Coal Mining Company (SECMC).
'Poisoning water'

Their concerns are not totally unfounded. The reservoir will store about 30 to 35 cusecs of brine from the coal mine over the next three years and the people living around the 12 villages say this will contaminate the 30 or so wells serving a population of over 15,000 and their livestock spread over 2,700 acres.
But that is not all. Along with poisoning the water, the villagers say the wastewater will seep into the earth, rendering nearly 1,500 acres of land unfit for cultivation or grazing forever.
"They want to poison our water and our land," insisted Sita Mangal, who is among the protestors holding a sit-in outside the Islamkot press club, some 30 kilometres from Gorano. "I will not go home, till they disband," said the mother of nine with conviction.
Shamsuddin A. Shaikh, heading the SECMC, acknowledged that the wastewater will have 5,000 parts per million (ppm) of total dissolved solids (TDS) which is much higher than the World Health Organisation's standard of 1,000 ppm for TDS. "But it's not going to poison their land," he said, adding: "we are not criminals. We will treat it if required and we will also line the reservoir if need be."
"We tried to convince them to build the reservoir near the marshy land, about 10 kilometres from our village on the outskirts of the Rann of Kutch (a wetland of international importance and thus protected by the Ramsar Convention)," said Ram.
In its defence, the SECMC says it did carry out scientific evaluation of all the 11 sites that were identified by the villagers but none came up to the parameters needed to build such a reservoir. SECMC also insists it will dump this water just for a little over two years during which half of it will evaporate in the sun and that the wells will only get affected after 14 years and that too if the company continues to fill the reservoir up.
"If that is the case," asks Manjiani, "why do they want to buy the land, why not just take it on lease?"
"Because the Chinese banks want foolproof guarantees that the coal company owns the land which is being excavated," explains Shaikh.
For now, there seems to be a stalemate between the mining company and the local people with neither side relenting. But SECMC's Shaikh is confident they will find a middle ground. "The project will be carried out nonetheless," he says with finality. He feels that too many years of effort have been spent to reach this far.
The SECMC is a public-private partnership between the Sindh government and private companies like the House of Habib's Thal Ltd, Hub Power Company, HBL, China Power International and China Machinery Engineering Corporation working in Thar to excavate coal.
---
An irresistible reserve

Over 175 billion tonnes of lignite coal was found spread over more than 9,000 square kilometres on Pakistan's side of Thar desert bordering India. Shaikh says these reserves are equivalent to the combined oil reserves of Saudi Arabia and Iran (in terms of heating value).
Ahsan Iqbal, Federal Minister for Planning and Development says the coal in Thar alone can last Pakistan for 400 years. For now, the plan is to install two transmission lines at Matiari — one to Lahore, and another to Faisalabad, which will be connected to the national grid, benefiting all parts of the country. 
Of the entire coal reserve, the SECMC has been given just 100 square kilometres to extract about 1.57 billion tonnes (1 per cent of the entire reserve) to be able to produce 5,000 MW for 50 years. The extraction of coal will be carried out using the open pit technique. The excavation work is going on day and even night, and a 650 MW coal plant using subcritical technology is also being built which, by June 2019, will begin supplying power to the national grid, informs Shaikh.
The mining will cost $845m (of which $211m is equity and the rest is debt) and the power plant a whopping $1.1bn (including $277m equity and the remainder is debt).
The villagers have taken the coal company to court. "And we will not just stop at that; if the High Court rejects our plea, we will go to the Supreme Court," said Manjiani, who is himself a lawyer. "We know very well development means the rich will get richer," he said angrily.
But some of the land has already been acquired by the mining company. According to Mohsin Babbar of SECMC, the company has bought over 200 acres of land from some villagers at the rate of Rs300,000 per acre. In addition, there is 700 acres of state land. "That just leaves 500 acres over which there seems to be the disagreement," says Babbar, who is confident the issue will be resolved soon. "We are giving them pasture land in exchange," he said.
But whether any accord will be reached between the villagers and the mining company, one thing is clear, the latter is fully backed by the state which will look the other way for small infractions if the bigger goal of making electricity can be achieved, and something tangible can be shown to the people before the next elections are held in 2018.
"With elections just around the corner, both the provincial and the central government will want to flaunt the energy card as much as they can," said Dr Abid Suleri, executive director of Islamabad based Sustainable Development Policy Institute, who fears the voices of the locals may be quashed.
---
Prime Minister Nawaz Sharif won the 2013 elections on a promise to wipe out power outages in Pakistan by 2017, but that hasn't come true. Pakistan continues to face a shortage of 6,000 MW to 7,000 MW of electricity daily. In summer months, the shortage increases.
Over 140 million Pakistanis either have no access to the power grid or suffer over 12 hours of load-shedding daily. Annually $2.3bn is spent by those without electricity on candles and kerosene.
Also read: 7 facts about Pakistan's energy crisis ─ and how you can help end it
Despite the resistance to SECMC's coal excavation project, there are others in the affected community who are willing to give development a shot. They have seen their fortunes changing since the digging began.
---
A silver lining

Thirty-year old Ayaz Ali, from a village nearby was hired as a dumper driver by SECMC eight months back.
"I earn Rs25,000 per month," he said. With over time, he can make up to Rs40,000 every month, although that is not always encouraged. "Driving a dumper can be dangerous if you're not fully concentrating and are already tired; you have to be very careful specially when you're driving in reverse and you may just hit a rock," explained Ali, who drove trucks before and made as much as Rs16,000 a month.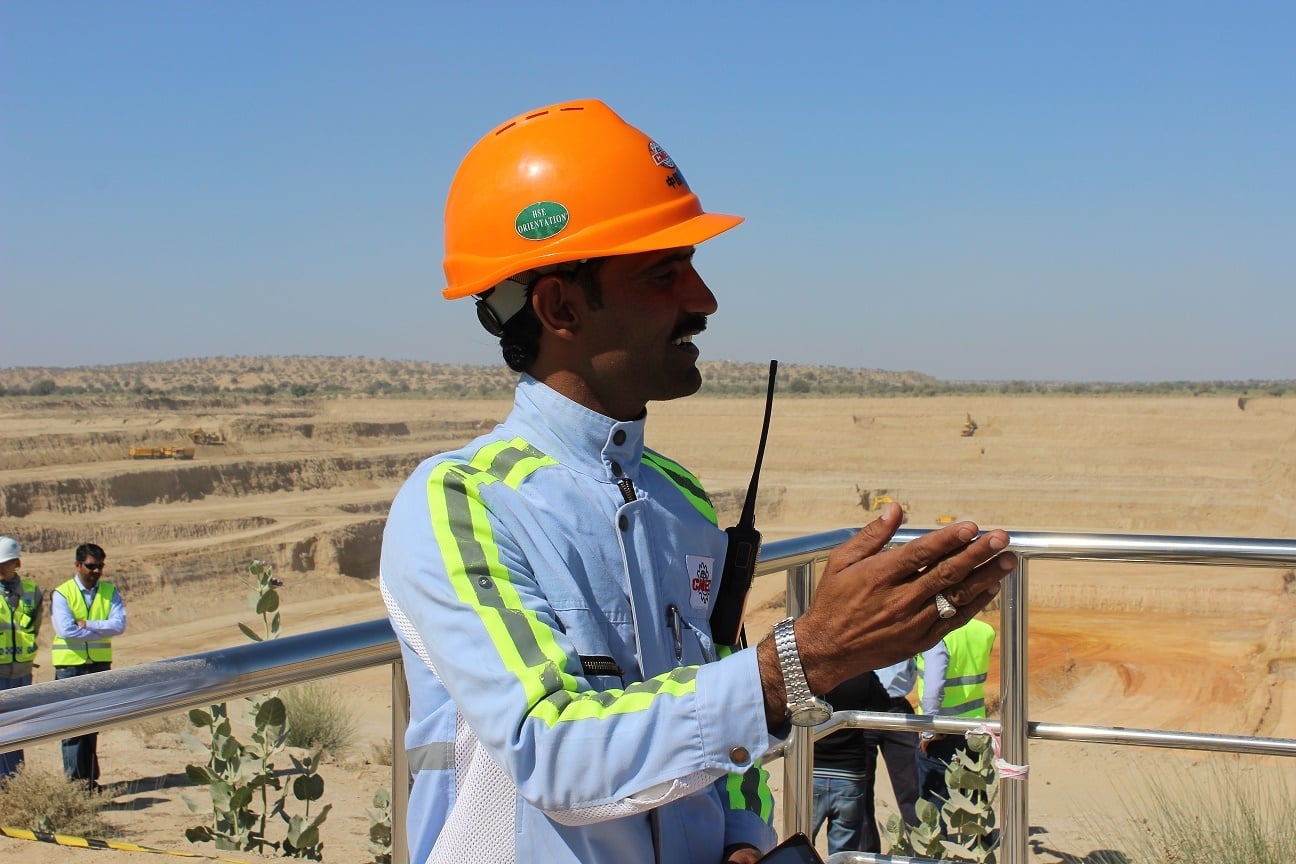 Along with the neat sum he earns every month, the heat and the dust do not bother him. "My compartment is air conditioned and the dust does not quite reach it," he said, adding the coal company is very strict about its safety protocols. "Everyone on the site has to wear shoes, gloves, goggles, helmet etc and everyone must carry a big water bottle," he said.
But what Ali does not know is that the damage is done way before the coal is burnt in power plants if you ask environmentalist Dr Hassan Abbas.
---
The opportunity cost

As a water expert, Dr Abbas has worked on some of the world's largest open pit and underground coal mines in Australia and the US. His expertise in the area is exemplary.
"The harm is done at the time of mining," Dr Abbas states.
"Coal mines puncture and drain aquifers in its vicinities — depriving nearby areas from vital groundwater resources, and sometimes causing land subsidence. Coal washeries (where coal is cleaned from impurities) at the mine sites leave a cocktail of nasty chemicals which keep polluting the environment for decades even after the mining operations cease. In countries where regulations are not well enforced (like Pakistan), mining companies conveniently dump them in rivers or other open areas," he says.
Or in 'tailings dams' like the one the mining company is building at Gorano, when regulations are enforced. He insists these pollutants can never be "fully contained" and environment around the mines gets severely degraded over time.
"Large open pit mines, at the end of their operations, leave a sizeable well often filled with polluted water. Sulphur, which co-exists with coal seams, often turns that lake water acidic, making it a permanent hazardous site for animals, plants and humans," he informs, adding that rehabilitation of the area after mining has been carried out is an expensive undertaking.
Ali, clearly oblivious to the dangers, dreams of a brighter, prosperous future in the next 10 years. "Once we get electricity, education and health facilities Thar will become another Karachi or even Dubai," he says with optimism.
And prosper they will, if Shaikh has his way. "We have already acquired land for building a school here with the help of The Citizen's Foundation and are also building a hospital (in collaboration with Indus Hospital) for people who will be relocated from the mining site," he says. As for electricity, he says because his company will sell to the national grid, "everyone, including the Tharis who want it will have to pay for it". He said 70 per cent of Pakistanis engaged in the coal fields were from Thar itself.
---
Putting the ecology at risk

Energy sector expert, Vaqar Zakaria, has been visiting the pristine Thar desert for over the last 13 years, long before coal came on the radar. A bit wary of what will happen to the desert (which he said was a misnomer since it is quite green), he says: "Soon the place will be ravaged by the other mining companies who will make a beeline for this resource."
The disturbing pattern that Zakaria, who is the managing director of environmental consultancy firm Hagler Bailley Pakistan, foresees happening, includes destruction of the Thari way of life, degradation of its soil and its biodiversity. The chinks appearing in the social structure that had been preserved for centuries have appeared already. "I've heard the compensation paid by the coal company in the form of cash has already been squandered by several people."   
But development has to take place, nevertheless. Those at the helm of the project strongly feel that the trillions of dollars worth of coal these indigenous people are sitting atop, needs to be exploited given our political and economic compulsions. "The collateral damage can't be avoided," he says.
However, it can be minimised. "Only a small fragment of the population will be relocated and in the process upgraded. What about the rest of the people?" he asks, emphasising that it was the collective responsibility of the state as well as SECMC to have insisted on uplifting the entire desert population.
"If nothing else, social services including health and education and water must be provided to all. The company (companies) will be using 106 cusecs of water to power the plants — that's a whole lot of water. If they can manage to transport that much water for the power plant, why can't they provide fresh water to the people?" he asks. But Shaikh points out that the water used for the project will be "dead water" from the Left bank Outfall Drain.  
The practice of relocating locals is not a new occurrence as far as Zakaria is concerned. "Creating islands of model villages, is not how you do development," he states.  
He is probably referring to the villages of Sehnri Dars, Tharyo Halepoto and a few smaller hamlets that need to be moved.      
"I know the compensation is fair and generous," says Zakaria, referring to the land that has been bought by the mining company. Yet he laments that the company should have pressured the government to do good for the entire population, not just for those who are being relocated.
Meanwhile, environmentalists are up in arms over the excavation. They insist the coal in Thar should remain buried and unexploited if global temperatures have to stay below 2 degrees Celsius, as agreed by the world's nations including Pakistan which is among the countries that made such pledges in Paris and Morocco.
"These poisons are best left where they are," says water expert Dr Abbas.
---
'Stone age did not finish because we ran out of stones'

Quoting Zaki Yamani (Saudi Arabian oil minister from 1962-1986), who said "the stone age did not finish because we ran out of stones", Abbas insists Pakistan should not wait for coal to finish before abandoning it. "There is way too much nasty stuff attached to coal which the nature has securely dumped below ground."
He said rich countries like the US and Australia have not yet been able to clean the mess that coal created. "Imagine what Pakistan will end up with; a country that has yet to learn to dispose off household trash properly."
Other countries have paid huge environmental and human-health costs before being convinced to look for alternatives, he says. "It is best we learn from their mistakes."
"From a climate standpoint, Pakistan should absolutely stay away from coal," agrees South Asia expert, Michael Kugelman, of the Woodrow Wilson Centre, based in Washington D.C. He adds, cautiously: "From an energy and economic standpoint, Pakistan should be trying to access coal."
He explains his point of view. "When it comes to policy, energy and economic considerations are seen with a more immediate-term lens than is climate. And this means the energy/economic considerations will carry the day."
---
Is coal the answer?

But green advocates turn around and cite China's example which is cutting coal use at home by 30 per cent to fight smog which has engulfed large parts of northern and central China this winter, disrupting flights, port operations and schools.
And yet Chinese companies and banks are assisting in global coal expansion. Chinese state owned companies are building coal-fired power plants across the world in Indonesia, Pakistan, Turkey, the Balkans, Africa and Latin America.
"Investing in coal fired power plants is like investing in a factory making typewriters today; once widely used, they are no more."
They are also backing the SECMC which was put among the China Pakistan Economic Corridor (CPEC) list of "priority projects" whereby the company was able to acquire loans for the 75 per cent of the funds it needed from Chinese banks. In fact, by 2020, China would have built at least 8,300 MW of new coal capacity under CPEC. According to SECMC, no one was ready to finance this project other than China. In 2009, the World Bank withdrew from its commitment of providing $30 million in loan for the Thar coal project because of environmental concerns.
So is it too late for Pakistan to use its huge coal reserve when the rest of the world is moving away from it?
"Investing in coal fired power plants is like investing in a factory making typewriters today; once widely used, they are no more," says Abbas. He said coal plants all over the world will sooner or later have to be abandoned. This technology is "way too dirty" and outdated.
But Kugelman takes a slightly different approach.
"It's never too late for an energy-insecure country with huge amounts of reserves to start exploiting untouched coal," he observes, citing the example of coal giant India, which is trying to bring its coal production under better control.
"For both political and energy reasons, it would be bad policy to simply ignore the nearly 200 billion tonnes of coal that can potentially be exploited in the Thar desert," he added.
In fact, he believes Pakistan may have benefited from "procrastinating" on the coal front. "Now it has many coal projects coming under the rubric of CPEC. This project promises to bring the very technological and infrastructural clout to the table that Pakistan has long lacked to extract all that coal in Thar," he said.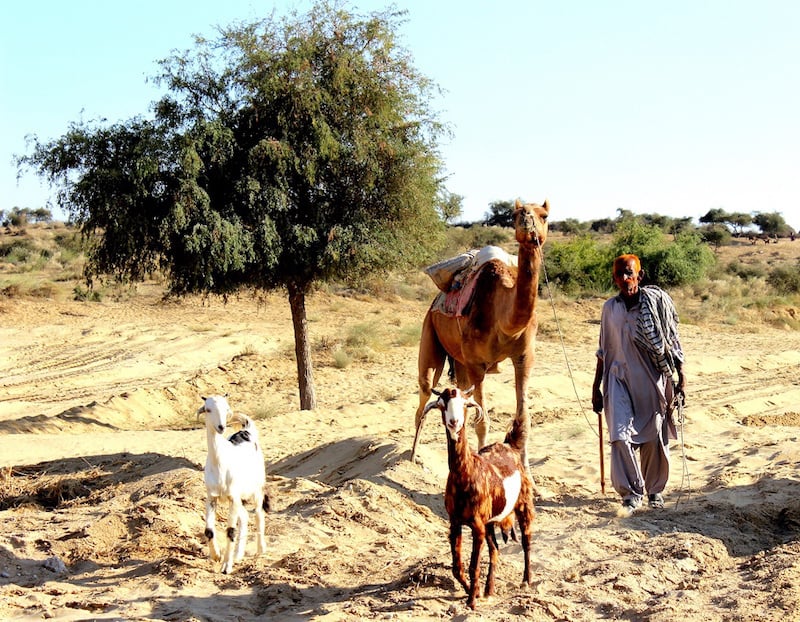 But he warns CPEC may not be "Pakistan's long-elusive elixir" needed to "unlock" those coal reserves.
"The country will need huge improvements in capacity that can't be made overnight, and perhaps not even over the next few years." 
Kugelman says that if it were an ideal world, Pakistan would try to strike a balance, and emphasise on using coal that is less polluting. This could entail, for example, developing incentives to produce coal briquettes or other cleaner forms of coal.
"But it's not an ideal world, and Pakistan may well lack the capacity to produce these types of outcomes anytime soon," he adds.
But if Pakistan does decide to leave coal where it is, in the deep recesses of the earth, Abbas has a solution to our energy problem, and building hydel power stations is not it, as most clean energy advocates often suggest. "Hydel is nastier than coal," says Abbas.
"Our answer to power lies in solar," he says, giving examples of places like California, Nevada and Arizona in the US, and most of Australia, where he says, the latest technologies and trends are harnessing solar energy.
Also read: CPEC snags on solar
Shaikh just shrugs and calls it "rich people's fuel". According to him, all over Europe, the base load used to generate electricity is fossil fuel. "What we need is a healthy mix, with less dependency on imported fossil fuel resource," Shaikh observes.
Abbas says that in Pakistan, the solar angles are already ideal (below 40 degree latitude) and we also have more than the ideal number of sunny days (ideal is 220 or more, whereas Pakistan has about 300 in a year). And with latest technologies, storage solution seems to be resolved too. "And some even more amazing developments are just around the corner," he enthuses.
"Pakistan is in a great position to leap-frog conventional power production and lead the world by adopting the most contemporary sustainable solutions," he says.
All we need, according to Abbas, is "a vision in the top leadership".
---
Zofeen T. Ebrahim is a Karachi based independent journalist who is also Pakistan editor for The Third Pole.
---