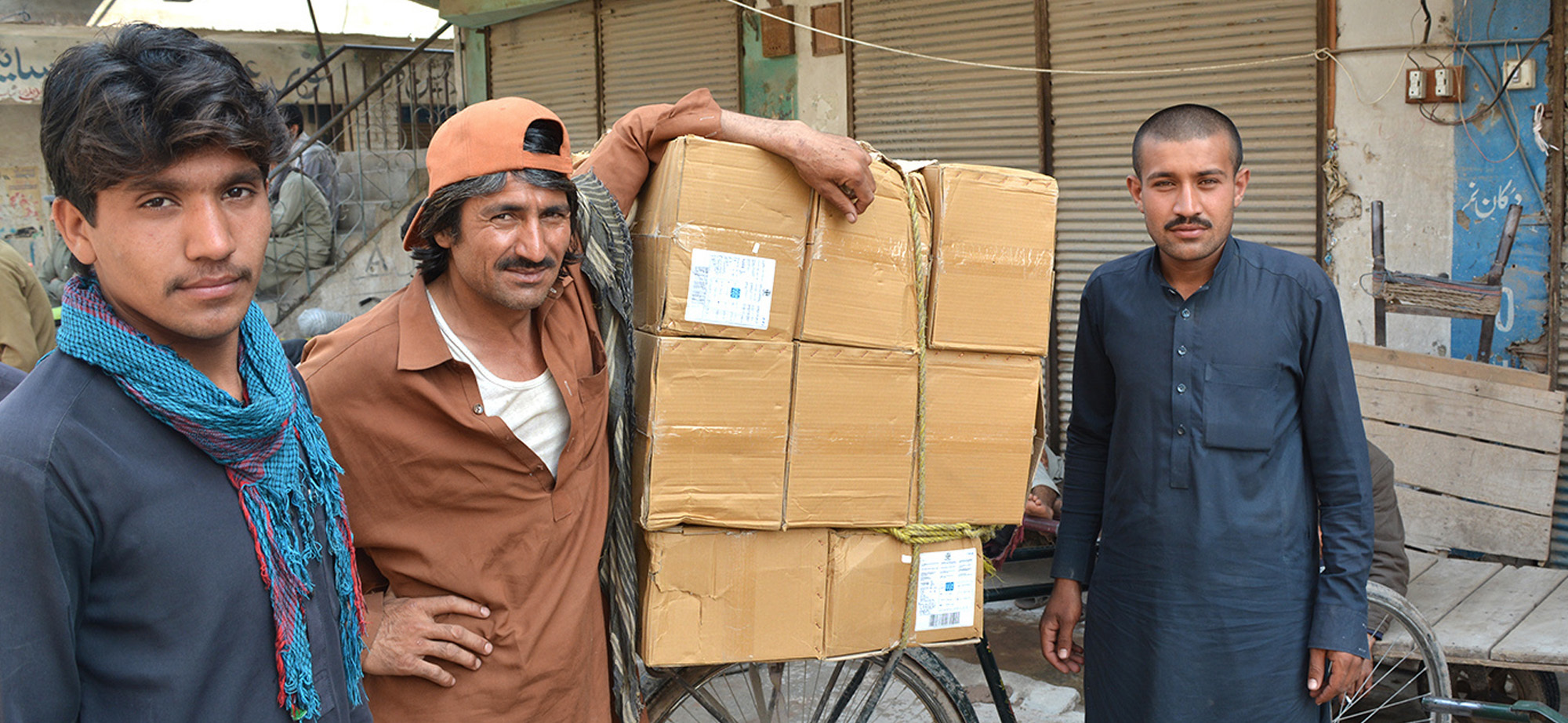 Petty smugglers, forced into the trade out of necessity, do not see trading illegal goods as a crime.
Puffing on a joint, Khushi extends her hand to welcome and help whoever comes in: men, women, colleagues — some also with their children — wait to settle the week's accounts. She shifts to make room for a few on her charpoy, while others settle on car-seats scattered on the floor. The room is both Khushi's working and resting space.
Khushi's dark, round face is poised as she makes frantic phone calls to rescue colleagues who have been detained for smuggling foreign goods. This is a group, a loose troupe, of local carriers— petty smugglers, known as gandamars. Their job is to deliver illegal goods to their allocated destinations, with one major condition: they must not get caught.
Also read: 'Trade route linking Chabahar Port with Afghanistan a security threat'
On the phone, Khushi tries to sweet-talk the authorities, yet her tone is assertive. She turns abruptly to an assistant in the room, shouting and cursing as one might expect a gangster from a movie to. Her demeanour is what is generally regarded as masculine, but it is not consciously so. She says it's her circumstances that have made her this way: her job comes with a tough life, she's been to jail at least four times, and her husband passed away early.
It was 15 years ago when circumstances compelled Khushi to enter the smuggling business. She had to find a way to feed and clothe her children, and smuggling presented itself as an option.
"I am not a criminal," she clarifies, "I am simply trading illegal goods".
When a carrier fails — which is often the case — they have to make up for the money. Khushi frequently smuggles bags of black tea, and is paid Rs800 for each bag. Police and customs officials intercept her at various checkpoints along her path. Apart from the usual bribes, she sometimes has to pay an additional Rs35,000 to get clearance.
"We are helpless," Khushi retorts suddenly. It is clear that in her view, the activity she is involved in is rather innocuous: She does not believe that people in this line of work merit the kind of treatment they receive from law enforcers. "People think they can do what they want with us. No one cares." Some people around her in the room nod, while others are silent.
The half-open shutter rattles from time to time as new faces pop in. But the room is emptier today, Khushi says. It's Friday, so most people are out for prayers, or have already called it a day.
Read next: Smugglers snatch truck loaded with contraband
The daily grind
Karkhano market in Peshawar is a well-known trading centre, swarming with illegal foreign goods. Boxes in all shapes and sizes contain cosmetics, medicines and electronics from top brands, as well as cigarettes, tea, and auto parts. New and used clothes add vibrant colours to the mix.
Khushi arrives at Karkhano market in the morning. She strikes a deal with a driver and bundles up the day's supply on a motorcycle, bicycle, or a three-wheeler. At other times, she innocently hops on to a passenger bus, supporting on her shoulders and arms kilos-worth of items in bags. The market falls under the jurisdiction of the customs and the city police; she has to pay them off when necessary.
From Karkhano market, she goes to Haji Camp. The drive takes around half an hour. The road to Haji Camp also falls under the police's jurisdiction and the checkpoints along the way are potential trouble spots for her. At the Camp, traders meet petty carriers, procure the goods, and then send them onwards to the rest of the country.
Previously, Khushi used to be able to cram two or three trips in a day transporting goods to their destinations, earning thousands of rupees. But with the police growing stricter, it just isn't possible anymore. "Unless I pay 'monthly'," she adds, referring to the term used when an arrangement — in the form of a payment each month — is reached between smugglers and law enforcement agencies for the right of passage.
Khushi already pays Rs60,000 per month to Peshawar's Hayatabad police station, but there are additional costs with individual, smaller bribes made at checkpoints, to police patrols, and to thanas along the GT Road, Ring Road, and the Motorway.
Another carrier, who wishes to remain anonymous, says lower-rank policemen take between Rs1,000 to Rs2,000 from each carrier. "Supervisors like SHOs and DSPs, on the other hand, take monthlies, which often run into hundreds of thousands of rupees." Some of them do not collect the money themselves. They hire agents, which adds additional layer of payments.
Death can also be a work hazard, as in some cases carriers are even shot by the police. One of Kushi's colleagues Shah Mehsood was recently killed by a police officer at the Hayatabad station. Normally in such instances, authorities do not bother to file a case against their own officers.
The law is only for the poor
Increased police scrutiny does not mean an end or reduction in smuggling. Khushi points out that "smuggling goes on; the cops only harass the poor carriers".
Explore: Smuggling— The African connection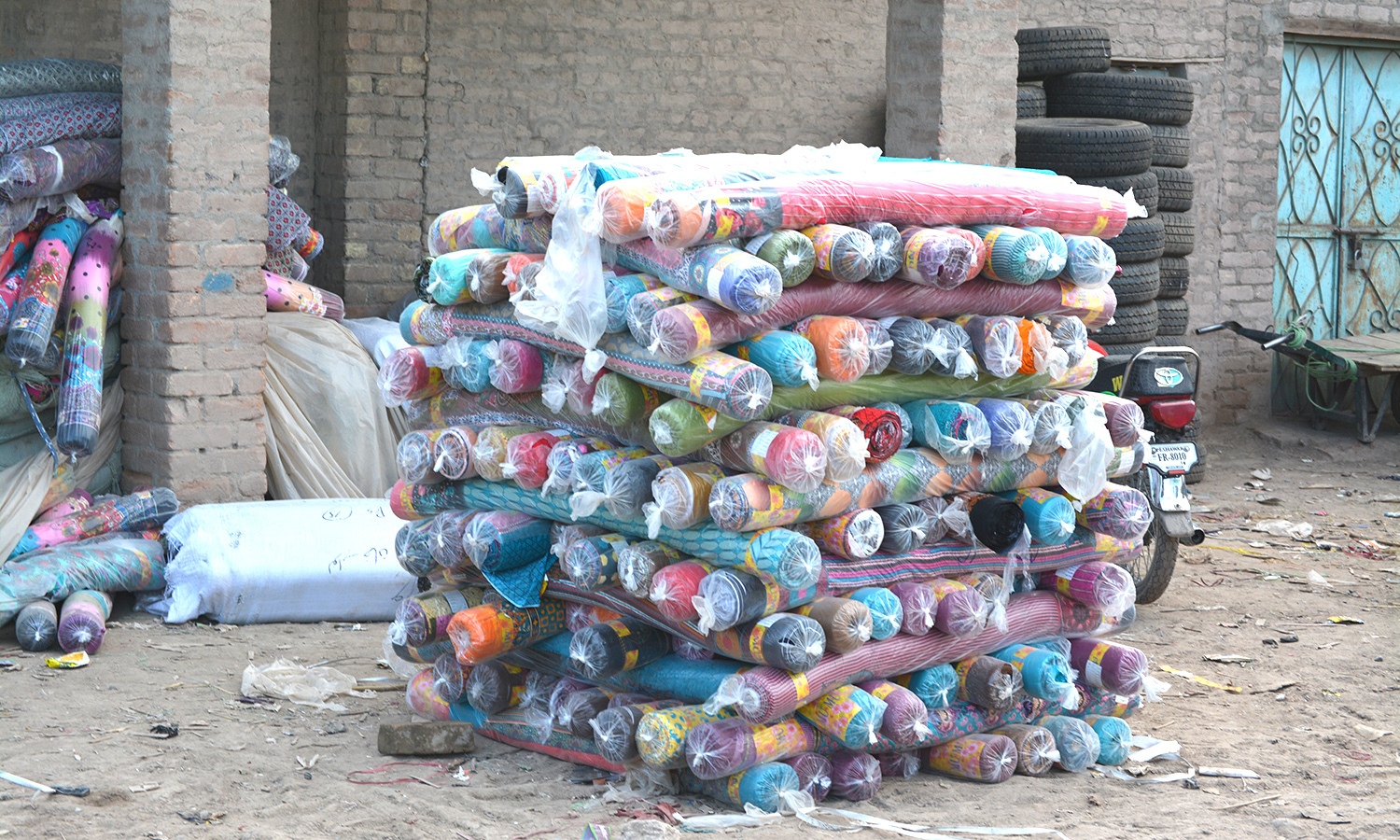 Even though the Pakistan Tehreek-i-Insaf chief Imran Khan and the IG Police have repeatedly reminded people that they've changed traditional thana culture, Khushi responds with surprise every time she hears this.
"Oh of course the police have changed," she remarks sarcastically. "They demand even more money than before."
The police presence, in fact, is part and parcel of the overall smuggling infrastructure. Bigger smuggling groups pay the police and customs officials to double down on smaller smugglers in order to counter some of the competition.
Smaller carriers are easier to point out. As Saleem*, a high-ranking custom official, points out, "petty smugglers who travel on three-wheelers and bicycles are more visible than bigger smugglers carrying illegal goods on trucks". "We have to take action against such carriers, since everyone can see them on the road," he continues.
Nonetheless, Saleem says he is aware of the "hidden dynamics" between authorities and smuggling rings. He admits that, "when a deal is made between the two parties, police and customs men agree to discourage petty smugglers and other competitors to advantage the big ring". Yet, he maintains that as customs officials, they "have the right to intercept these carriers".
Managing smuggling rings requires coordination at multiple levels, and Saleem says that "smugglers have grown more organised with time." He explains that "many now have a front-man, an influential person, who maintains good relationships with the high-ups." The front-man's job is to mediate between the smugglers and the officials, and set the terms and conditions of the arrangements.
Saleem describes how bigger contraband consignments move under the night's cover, how they use infrequent routes, and pay over Rs10 million in bribes to police and customs officials. Once the goods enter into Punjab, the truckers have to pay further bribes. What they're doing essentially is purchasing the whole route.
The blame game
By law, only the customs department has the power to seize the smuggled goods, but the police have also been in on the action.
When the current collector Qurban Ali Khan took charge of Peshawar's Modern Custom Collectorate (MCC), he decided to do something about the violation of rules.
He banned his own officials in the customs department from handling goods seized by the police, as a way of protesting the police's misuse of power.
But Inspector-General Police KP Nasir Durrani maintains that the police are following rules, and denies any complicity with smuggling rings. He instead pins the blame back on the customs officials. He points out that the customs men also wear the same uniform as the policemen and "when they take bribes and harass the public, people think it is the police".
Read next: The life of a Karachi traffic warden: Not just 'chai paani' and 'rishwat'
To crack down on smugglers, the customs department has joined hands with the Frontier Corps and Federally Administered Tribal Areas' (Fata) political administration. "Still, they [the customs department] are not performing up to mark," comments Nasir, whose force is only allowed to assist when asked.
But Qurban Ali Khan says that it is the lack of manpower that is limiting their efforts to counter smuggling. "There are only 4,000 custom officials across the country," he says, and within his jurisdiction of Khyber Pakhtunkhwa, Fata, and Provincially Administered Tribal Areas, the number is only 250.
Police station drudgery
"It's a do or die situation," Khushi says. Successful trips yield only small revenues, and the unsuccessful ones pile up her debt. When a shipment fails, Khushi has to make additional trips just to make up for the money.
Getting caught by the police is the worst. When carriers are caught and taken to the thana, they know the next three or four days will be spent in front of the station. At one police chowki, there is a crowd of men and women — all different ages — seated on the grounds outside. The police take time to conclude the legal process, explains one smuggler. We've been here for five days, chirps in another.
Fines and penalties are hefty, and there is always the possibility of ending up behind bars. The customs department draws up a challan for illegal items, imposes a 20 per cent fine for the transport vehicles, and confiscates the goods. In most cases, the seized goods become state property and are auctioned off.
Some carriers try to bribe the clerical staff, in hopes that their consignment will be marked at lower values, resulting in smaller fines. Those who do not have the money just wait outside the police station — some hoping to have their goods restored, others waiting for further consequences. Some women in a corner say they slept at night under the tree, without proper shelter.
---
*Names have been changed to protect privacy.
All photos are by the author. Illustrations by Sadaf Butt