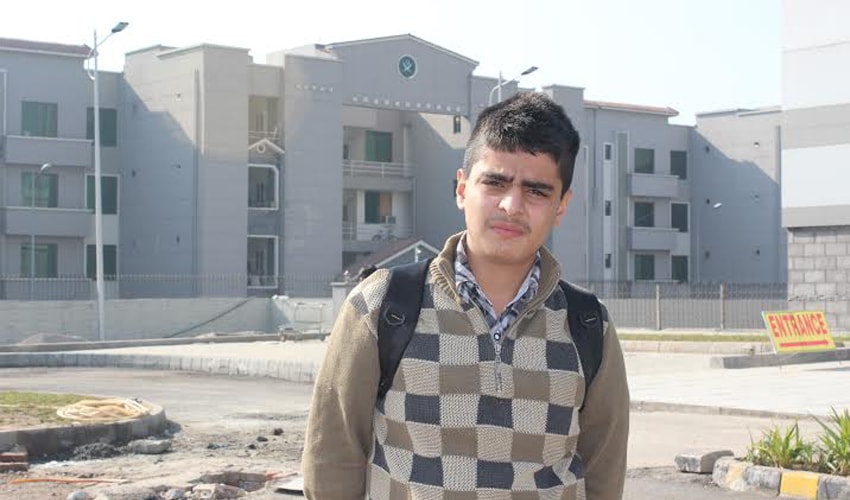 Son of Mr and Mrs Muhammad FawadSiblings: Dursham Fawad (12), Manahel Fawad (10)A position holder in his class,...
Son of Mr and Mrs Muhammad Fawad
Siblings: Dursham Fawad (12), Manahel Fawad (10)
A position holder in his class, Tayyab was not only bright when it came to studies but was also a very good volley ball player. He had won several awards in the game.
His father says Tayyab was a little short-tempered and would do things in a hurry but at the same time made sure he didn't get angry in front of his father.
Tayyab lost his mother in 2009 and at a very young age after which his grandmother looked after him. His father recalls how after his mother's death, people in the neighbourhood took extra care of Tayyab and how he would be respectful of the elders in the area and would say 'salaam 'to them every time they crossed paths.
He learned a number of things by himself, such as riding a bike and using the computer. He was also fond of spicy food, especially biryani, BBQ and certain Afghan dishes.
Tayyab's father recalls that his son was a brave soul. He tells that once some of their guests who had to go to Peshawar Airport to catch a flight came over, Tayyab dropped them there in time for the flight. This happened when no visitors were allowed at the airport over security concerns but Tayyab reached there using his school card.
Tayyab also took care of the elderly as often as he could. Every time he went to the mosque to pray, he would come out a little early and would stand at the door waiting for the elderly and walk with them until his own home came on the way. His father recalls how Tayyab did this several times with one Haji Abdul Manan who was also a former provincial minister living in the same street.