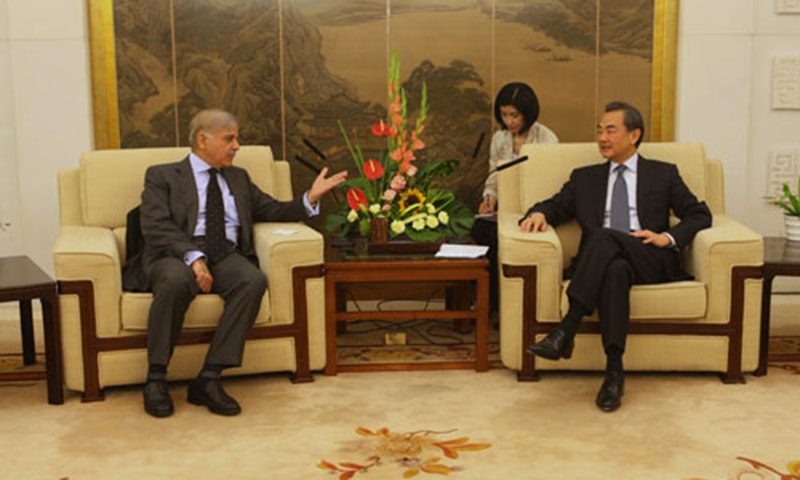 LAHORE: A meeting was held between Chief Minister Shahbaz Sharif and Chinese Foreign Minister Wang Yi in which promotion of bilateral cooperation and projects under Pak-China economic corridor were discussed in detail, says a handout.
The chief minister said Chinese cooperation for the progress and development of Pakistan was highly commendable. He said China was a sincere and trustworthy friend of Pakistan and both countries had supported each other.
He said exploration of mineral reserves in Chiniot had been given to a Chinese company which had discovered deposits of iron, copper and gold. He said Pak-China economic corridor was an important step towards strengthening of trade and economic relations between the two countries and would usher in a new era of progress and prosperity in Pakistan.
He said 2015 was being celebrated as the year of Pak-China economic cooperation due to which the friendship between the two countries would enter a new phase.
Chinese Foreign Minister Wang Yi said China would continue to cooperate with Punjab in energy, minerals, industry and other sectors.
He said the Chinese people and government considered Pakistan's problems as their own and were also extending cooperation in overcoming energy crisis in the country.
Published in Dawn, February 14th, 2015
On a mobile phone? Get the Dawn Mobile App: Apple Store | Google Play