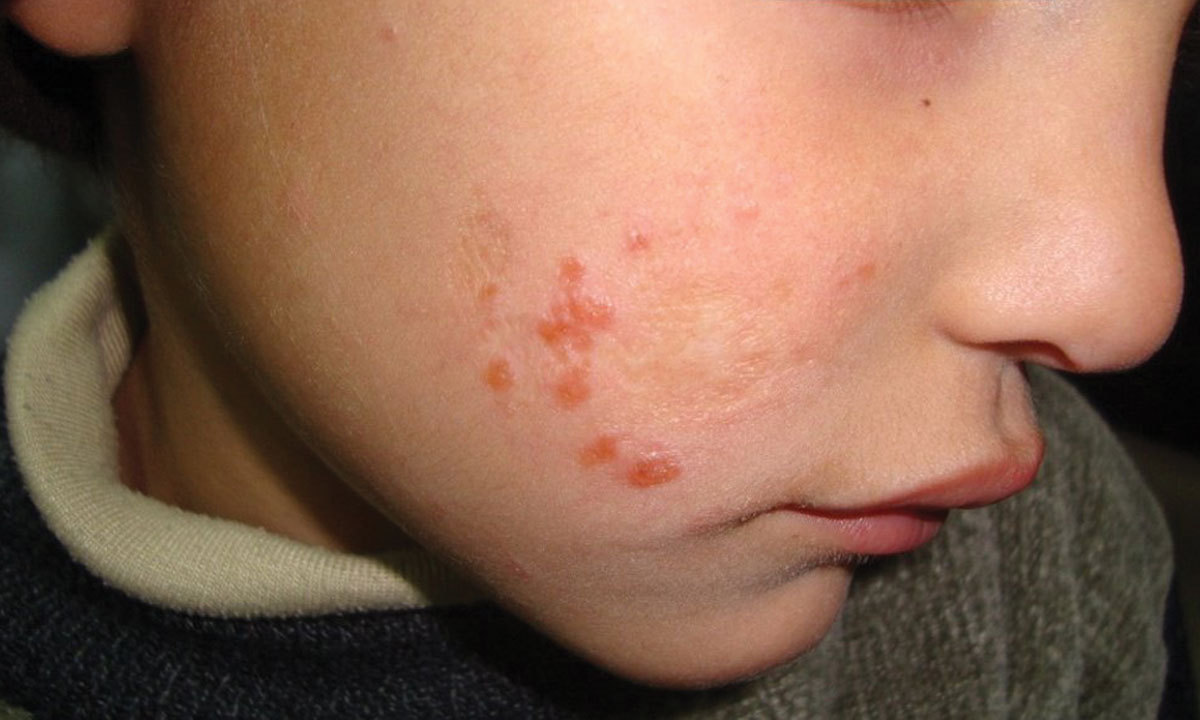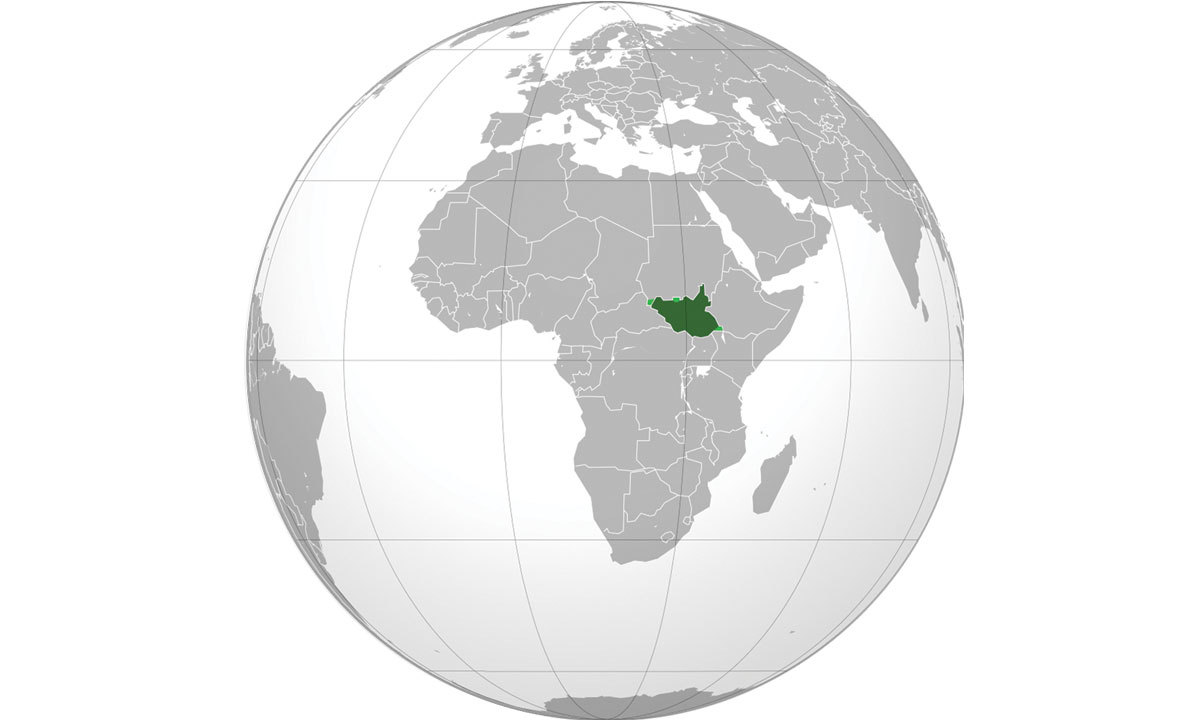 Compassion, courage, character: meet the Pakistanis who work in crisis hit territories around the world.
Their compassion knows no boundaries: in times of war, tragedy, or suffering, they reach out to the deprived and destitute to provide free, need-based medical care. Meet some Pakistani messiahs who work away from their countries, simply to hand others a lease of life — irrespective of nationality, race, religion, gender or political affiliation.
---
Sayed Aleemullah Shah
A former reporter who now helps victims of violence in Papua New Guinea
Name: Sayed Aleemullah Shah
Age: 43
Work: Coordinator at emergency health care unit
Inspiration: Medical ethics of not divulging patient information
Location: Tari, Papua New Guinea
Originally from Balochistan, Sayed Aleemullah Shah made his way to the media after 9/11, but soon found a career working for Médecins Sans Frontières (MSF). His work has spanned continents — Asia, Africa and now Oceania, where he leads a unit treating victims of tribal and sexual violence in the Papua New Guinean town of Tari.
After the 9/11 attacks in New York in 2001, the world's attention turned towards Afghanistan, and neighbouring Pakistan became a worldwide hub for journalists. "I got the opportunity to work with an international newspaper as an assistant reporter, fixer and translator for both Afghanistan and Pakistan,"says Sayed Aleemullah Shah.
Born in the village of Punjabi near Quetta, Shah, 43, was reporting from near the Pakistan-Afghan border when he first found out about MSF, "I was trying to get some information at the medical camp in Chaman, but the staff briefed me on medical ethics and why they were not allowed to provide patients' information. This really moved me. I was impressed," he says.
He went on to join the organisation, and thus began a journey that took him to different places, with different responsibilities. After working in Pakistan, South Sudan and Uganda, Shah, with seven languages under his belt, now coordinates at the Tari emergency healthcare unit in a small hilly town in Papua New Guinea. Here he and his large team deal mainly with victims of sexual and tribal violence.
Rich in natural resources but poorly developed
"Papua New Guinea is a unique country, where more than 800 languages are spoken and hundreds of cultures exist even today," Shah explains. "It gained independence in the 1970s and has natural resources such as gas, gold and seafood. But it also faces fundamental challenges to its security and infrastructure."
Shah works in an isolated and volatile part of the country, where fighting among rival tribes and gender-based violence is prevalent. "There are almost no medical facilities, and the lack of skilled management and workers makes life hard for the community."
In 2013, MSF completed 10,810 surgeries — almost half caused by violence — and treated 343 rape cases. Shah explains the extent of the brutality. "Sometimes sexual violence is committed to avenge family or clan members involved in tribal fighting. Women and children are the most vulnerable ones. The victims are often wives, who are slashed with a knife by their husband. Injuries range from amputated fingers, hands or legs to multiple fractures and intra-abdominal bleeding due to kicking. And sometimes internal body parts are burnt." He sighs. "The brutality is such that multiple fractures and deep injuries often result in the death of the victim."
A ray of hope
But it is not all bad news. Some of Shah's stories inspire hope.
"We received a patient completely soaked in blood, unconscious and with multiple wounds, one of them on his skull," he recalls. "His family thought he would not survive so they mobilised armed men to take revenge. But three days later he opened his eyes, and months later, with the help of a physiotherapist, he was able to move his limbs again. During his stay at our hospital he became a peace ambassador. He advised people not to fight, and to respect each other. He turned from a warrior to a peacemaker. I will never forget it."
Positive stories like these make Shah forget that he is far away from home, which he will be for most of his year-long assignment. "I miss my family and my flower garden a lot, although thanks to technology I keep in touch with Quetta." In the meantime, he likes to explore the countries he works in, and to understand the culture, traditions and the daily life.
Tila Muhammad Yousafzai
Fighting against black fever in Tajikistan
Name: Tila Muhammad Yousafzai
Age: 39
Work: Laboratory supervisor
Inspiration: Working with people affected by armed conflict and natural disasters
Location: Tajikistan
A mountainous country ravaged by civil war in the 1990s, Tajikistan is still struggling to deal with the devastating impact of infectious diseases such as tuberculosis and kala azar (black fever) on its population. TIla Muhammad Yousafzai contributes to this goal as a laboratory supervisor with Médecins Sans Frontières (MSF).
"Tajikistan is a very beautiful country," says Tila Muhammad Yousafzai about the mountainous and glacial land. "It has a rich history as the crossroads of Asia, given that four major Silk Road routes passed through the Pamir and Fann mountains."
Yousafzai, a 39-year-old Pakhtun from Rustam, Pakistan, speaks favourably about his regional neighbour — with only a narrow slice of Afghanistan separating Pakistan's Gilgit-Baltistan region from Tajikistan. But while it is close in proximity, Tajikistan is also very remote.
Since Yousafzai started working in this country with MSF last April as a laboratory supervisor, he has worked nationwide to assist people affected by diseases like tuberculosis and kala azar (black fever), also known as leishmaniasis.
"Tajikistan belongs to a group of 27 drug-resistant tuberculosis countries," he says. "This epidemic represents a medical crisis in a country which is the poorest and least developed in the Central Asian region, and heavily dependent on foreign remittances."
Since its independence after the fall of the Soviet Union, Tajikistan has endured years of violent strife. "The devastating civil war from 1992 to 1997 had serious consequences on state infrastructures including health care and controlling infectious diseases."
Kala azar, also common in Pakistan, is usually transmitted by sand flies and is one of the biggest parasitic killers in the world. Left untreated, it can easily be fatal.
Tuberculosis, an airborne disease which primarily attacks the lungs, can also be fatal, especially in drug-resistant areas.
Yousafzai's goal is to ensure that reliable and sophisticated diagnostic tools are available at the healthcare facilities to detect these diseases among the local population. He also focuses on building local capacity to develop a network of health professionals, including nurses, doctors and lab technicians capable of taking over responsibilities from MSF. He often travels from Dushanbe to Qurghonteppa, 100km south, to conduct trainings.
A long career as aid worker across Pakistan
Yousafzai's stint in Tajikistan comes after an eight year career, mostly in Pakistan. "It is not always easy to work in places affected by armed conflict or natural disasters, and to adhere to the principles of impartiality and independence with the goal of restoring the dignity of the affected people," he explains.
He recalls difficulties that he has faced during his work as an aid worker in Pakistan. "In 2008 and 2009, we used to send our medical supplies from Islamabad to Alizai hospital in Kurram. Alizai is a small town situated near the Durand Line border with Afghanistan and the main road has remained closed for years due to security reasons. We were obliged to send all our supplies via Afghanistan in order to sustain our medical care. It was very time consuming."
From the Federally Administered Tribal Areas (FATA), Yousafzai later moved to work in Sukkur, in Sindh province in 2010, where he assisted people hit by the devastating floods that submerged one-fifth of Pakistan.
The life of a humanitarian worker is one of travelling from crisis to crisis. He often faces the same stories of suffering, whether it is in Somaliland or Balochistan — all places Yousafzai worked in before reaching Tajikistan.
When Yousafzai returns to Pakistan, he is happy to see his family and friends. "I can't find enough time to see all my old friends," he says. "I love Peshawar and I miss it. I miss the motorbike rides to the midnight theatre show, or the visits to the Saddar Bazaar in the evenings for Eid shopping during the last week of Ramazan."
Gul Badshah
From the earthquake in Kashmir to the civil war in South Sudan
Name: Gul Badshah
Age: 33
Work: Logistician
Inspiration: 2005 Pakistan earthquake
Location: South Sudan
Gul Badshah is used to rapidly changing scenarios. He was born in the Battagram district of Khyber Pakhtunkhwa, one of the areas in the north of Pakistan that was hit by the devastating earthquake that claimed around 75,000 lives in 2005. From this dramatic experience he got the inspiration to help other people in need and joined the medical humanitarian organisation Médecins Sans Frontières (MSF). Today, after some stints in Pakistan and Uzbekistan, he works thousands of kilometres away from home, in the town of Lankien, situated in the South Sudanese state of Jonglei, which has witnessed some of the most violent episodes of the conflict that has ravaged the African country during the last five decades.
Pakistan and South Sudan may have little in common, but both share a volatile scenario that often traps the population. As a logistician of MSF Gul aims to guarantee that everything is in place at the healthcare unit in Lankien. But things are not easy. The country has very few paved roads and access, when not extremely difficult, can also be very dangerous.
"We have patients that are walking long distances of almost three to four days to arrive at the health facility to be treated. There are also inter-tribe, sub-clan fights and cattle raids. This creates very harsh and difficult living conditions for the patients and staff. MSF runs at the moment the only health care system in the area" he says.
Last December a rift between the President Salva Kiir and the Vice President Riek Machar led to armed clashes that have displaced more than 850,000 people so far. Although there is currently a ceasefire agreement between both sides, the row has revived historical ethnic tensions in an extremely fragile country that came to light only in 2011.
"The sudden outbreak of civil war created an important need in Lankien. We had to react quickly. We treated many war wounded patients and did 170 surgical operations" Gul says. "Due to the security environment our movements are very limited. Usually there is shooting going around in the area and most of the time we have to stay in our safe room".
A hostile context
And the violence is not the only constraint. The weather also plays a role hampering the humanitarian activities in the area. Temperatures can be very high during the dry season — as much as they are in parts of Pakistan — and in the rainy season, which is about to start in a few months, South Sudan's enormous plains become muddy and transportation is basically done by air.
"Our medical and logistical supplies can only reach the project by plane. We get a ton of supplies every 10 days for a hospital with more than 100 beds". Apart from war wounded victims, MSF runs programs in Lankien to treat patients with diseases like Kala azar, malaria, malnutrition, HIV/aids, tuberculosis or measles. The project in this growing town has been running already since the mid 1990s.
Every day early in the morning, Gul holds a meeting and, often, short afterwards, he has to rush to the airstrip to receive a plane coming with cargo and passengers from the Kenyan town of Lokichoggio, where most of the supplies are flown from. "We have to clear the airstrip by taking out the kids and animals like cows and goats to enable the landing".
The hectic working days do not make him forget his family is far away.
"We don't have any landline or mobile networks, so I can only contact my family through Internet which is not reliable all the times. I also miss my social life in Pakistan, as we are in an isolated place with just a few colleagues and we are not allowed to go out of our compound because of security concerns". His seven-year-old daughter and four-year-old son keep asking him to go home, something Gul only manages to do every four to six months due to a life committed to help others.
---
Zohaib Rauf
War inside, war outside
Name: Zohaib Rauf
Age: 32
Work: Water & sanitation supervisor
Inspiration: Massive influx of refugees from war-raged Afghanistan
Location: South Sudan
The internal conflict that has recently ravaged South Sudan is not the only cause of massive displacement in the country. In the northeast, tens of thousands of people seek refuge from the fighting in neighbouring Sudan, in a dispute mainly over control of oil resources.
The Batil camp, in the South Sudanese town of Maban, is one site where the refugees try to remake their lives. There, Zohaib Rauf, born near the Afghanistan-Pakistan border in Chaman, has worked for the last three months for MSF. He ensures that patients at the hospital run by the medical humanitarian organisation have access to clean and safe drinking water, and that infections do not spread.
"I survey the camp to find out what the hygiene conditions are," Rauf says. "My day starts early. After reading my emails I plan the day accordingly. I check that every ward is implementing the infection control activities and the water delivery. Sometimes I call my assistant via radio to the office and take the feedback of the pending tasks".
Some of these activities are building new latrines or soak away pits, infiltration trenches and pump services. Rauf also visits a project at the Kaya hospital, situated 25 km away. And, in the evening, there is usually a meeting with the project coordinator to get updates on the security situation in the area. "There is an evacuation plan in place which establishes who stays and who goes in case an incident happens," he explains.
Tensions among communities
"There are clashes going on between government and opposition forces in the country, but Maban is safe so far," Rauf says. "I am proud of being part of an organisation that works here in full capacity to address the needs of the people while other actors leave the area". The heart of the conflict might be in other places, but tensions are not uncommon in Maban.
The cohabitation between refugees and the host community is not always easy. Rauf says many of the refugees came to the hospital to feel safe recently. "The facility was full of people, goats and donkeys. I had to supply more than 100,000 litres of water a day, something beyond our capacity. However, it was a good experience to help this people that were in a critical situation".
Moments like these remind Rauf of why he joined the humanitarian world back in 2002. Then, shortly after the US-led NATO invasion of Afghanistan, he started working as an MSF logistician in Chaman.
"A large number of people took refuge in Pakistan in my town," he says. "I was a university graduate looking for a job. There were many organisations but MSF was the only one working with healthcare on the front line. I was impressed with its charter of helping people in need - with neutrality and without any discrimination".
"I like working in a multi-cultural environment. It is a nice combination," Rauf adds.
Even in difficult scenarios like working in South Sudan, there is a little time to relax. He especially likes Wednesdays, when the team sits together and enjoys the pizza, which tastes great when there is scarcity of goods. And on Saturdays they organise a barbecue. "At night it's time to Skype home, to talk to my mother, wife and kids. I do it every day because it is so refreshing. Then I can sleep to be ready for another day. I am looking forward to visiting home soon to see my small children. I miss them a lot. And also the food!"
---
Muhammad Shoaib
A humanitarian life dealing with earthquakes, floods and conflict
Name: Muhammad Shoaib
Age: 37
Work: Doctor
Inspiration: Earthquakes and floods in Pakistan
Location: South Sudan
Muhammad Shoaib knows well how unpredictable nature can be. Working for Médecins Sans Frontières (MSF) he has witnessed almost every important crisis in Pakistan in the last decade, and today coordinates the organization's medical projects in the war-hit South Sudan.
When natural disasters happen in Pakistan, medical doctor Muhammad Shoaib knows how important is to stand by and assist. He witnessed the 2005 earthquake in Kashmir when thousands of people lost their lives. Three years later he travelled to Balochistan, when another earthquake hit one of the least developed areas of the region. Then there were devastating floods, and waves of people fleeing from the conflict in Khyber Pakhtunkhwa...
Shoaib has witnessed some of the most dramatic disasters in Pakistan's recent history. "I still remember the day when I came home after working one month in Muzaffarabad in the earthquake's aftermath," he said. "I was proud to be a medical doctor and to be able to help the neediest population in the crisis".
After almost a decade working with MSF, mainly in his own country, he now leads the medical team of the organisation in South Sudan, his second stint in an African nation. Together with other colleagues, he is responsible for planning and implementing activities in several projects located in various areas of the country, focusing on HIV/AIDS, tuberculosis, surgical and nutritional programs, among many.
Huge logistic challenges
Shoaib's job keeps him busy in Juba, the capital of South Sudan, which won independence in 2011 after five decades of civil war. "An average day starts early in the morning, at around 8.00am, and finishes well after 9.00 pm with very busy schedule," he said.
Far from the small town of Tain in the mountains of the Rawalakot, where he was born 37 years ago, and from the chaotic streets of Rawalpindi, where he currently lives, Shoaib works in South Sudan to manage the influx of wounded people at surgical sites, and transport them by airplanes from the remote bush to health facilities. He also coordinates the emergency response to disease outbreaks like measles, cholera, meningitis and malaria, as well as cases of sexual violence.
"It is amazing to see how our planes carry patients from small villages to our surgical sites. One day, while we were transferring one woman in labour, she delivered a baby girl in the plane. She was called 'Cesna', after the plane," he recalls.
Before the last wave of violence in South Sudan last December, the country was already in a very fragile situation. "South Sudan was largely dependent on NGOs' assistance before the crisis. Due to the population displacements, the sudden removal of some humanitarian organisations from certain areas and the continuous risk of attacks we have now a medical and humanitarian crisis".
Shoaib mainly spends his days in Juba, where the conflict isn't as intense, but often travels to projects in war-torn areas like Unity, Jonglei and the Upper Nile states. The clashes between factions have led to the displacement of 0.8m people. Shoaib estimates one tenth are in UN camps and about 15per cent are in neighbouring countries.
A bigger humanitarian crisis is yet to come
Shoaib faces challenges like delivering medical care to insecure areas, logistical restraints, the destruction of health facilities and staff availability. "If the current situation continues I am afraid that the upcoming rainy season will create an even bigger humanitarian crisis," he says.
Days are long and the future is uncertain. "Trying to help does not leave much time to think about being back home. However, I do get to return to Pakistan every three or four months. I really miss long drives up in the hills, something I cannot do when I am on mission". In Juba his staff is like another family, and they often get together to relax around barbeques.
Shoaib is happy to see the positive effects of his work on the population he cares for. "I will never forget the day when for the first time in the history of Uganda I received multidrug-resistant tuberculosis drugs and supplies from their national medical stores. This was a result of constant advocacy to improve access to this treatment across the country", he says. "I have been part and parcel of those responses. I feel addicted to it".
---
Igor G. Barbero is Operational Communications Advisor for Médecins Sans Frontières. He tweets at @garbertxu