Onaiza Drabu
The Kashmiri Women's Design Collective creates a calendar to pay tribute to the women who have impacted their lives.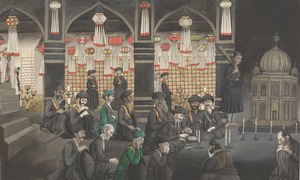 Colonial-era paintings depicting Muharram reveal how it was sanitised to fit the sensibilities of a European audience.
In a time when women's poetry centred around spirituality, she brought romantic lyricism to Kashmir.