"We never thought, never even imagined that we would return in such circumstances," says an Afghan refugee.
TORKHAM: Mohammad Anwar arrived in Pakistan as a child more than 35 years ago but is leaving as a father, his family among the thousands of uprooted Afghan refugees "returning" to a war-torn homeland many of them have never seen.
Anwar, disbelieving and grief-stricken, has packed the bric-a-brac of a lifetime onto a truck wildly painted in baroque colours but says he is leaving his heart and soul in Peshawar, the city that sheltered him for decades.
"We can't forget the time we passed here, we were treated like brothers," he tells AFP. "Insha'Allah, we will come here again, this time with passports."
Pakistan has provided safe haven for decades for millions like Anwar, who fled Afghanistan with his family when he was just seven years old, after the Soviet invasion of 1979.
But as the fight against the Soviets morphed into civil war, Taliban rule, the US invasion and the grinding conflict in Afghanistan today, even Pakistan's famed hospitality has run out.
Pakistan hosts 1.4 million registered Afghan refugees, according to UNHCR, making it the third-largest refugee hosting nation in the world. A UNHCR official said the agency also estimates a further one million unregistered refugees are in the country.
Since 2009, Islamabad has repeatedly pushed back a deadline for them to return, but fears are growing that the latest cutoff date in March 2017 will be final.
Meanwhile refugees are increasingly worried about their future in Pakistan amid a security crackdown against undocumented foreigners.
The anxiety, combined with a UN decision to double its cash grant for voluntary returnees from $200 to $400 per individual in June, has seen the flow of refugees over the border become a torrent.
More than 200,000 have crossed this year, the vast majority since July – including nearly 98,000 in September alone, says UNHCR.
Tears, trucks at Torkham
Anwar fills out documents at a UNHCR centre outside Peshawar crammed with men in Afghan caps and turbans. Children lie on the floor as mothers in veils fan themselves in the steamy heat.
They face an uncertain future in an Afghanistan still at war and already overwhelmed by so many people fleeing fighting that officials warn of a humanitarian crisis.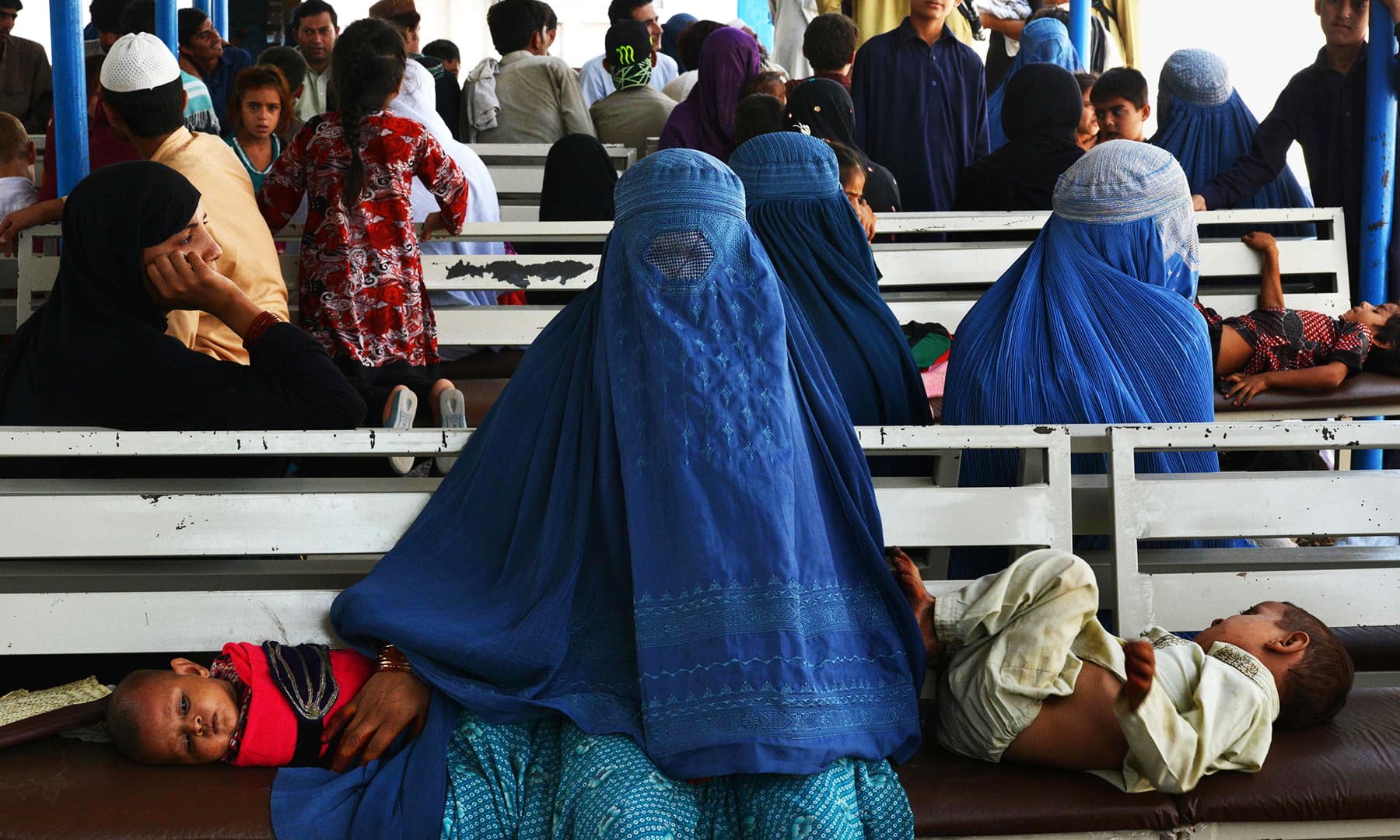 But first they will pass the Torkham frontier, a mountainous outpost where – until this year – border "controls" were more of a suggestion, and thousands crossed each day with impunity.
When AFP visited recently a gleaming new gate, constructed in June and reinforced by two kilometres of barbed wire, funnelled travellers through customs queues and scanning machines.
Pakistani pride in the new facilities contrasted with tearful Afghan refugees piling their trucks high not just with household goods, but cattle, tree trunks and scraps that could help build even a mud hut once they reach Afghanistan.
"We spent our best time here," 45-year-old Khair Mohammad, returning after 36 years with 21 members of his family, told AFP tearfully. His truck was loaded with beds, fans, wood, utensils, and a cow and her calf.
"We never thought, never even imagined that we would return in such circumstances," said 29-year-old Inamullah Khan.
End of the road
With a resurgent Taliban in control of roughly one third of Afghanistan's districts, many returning refugees will travel no further than Kabul.
Among them is Abdhur Rahman, who left for Pakistan 30 years ago, fleeing a province which is now buffeted by Taliban attacks.
He returns aged 70, grey turbanned with his white beard curling over his chest, patriarch of a family of 25.
But the former peasant and anti-Soviet fighter from Paktia in the east will find little support in the overstretched capital.
Kabul already has one of the highest population growth rates in the region: some 1,200 people every day, says European Union ambassador Franz-Michael Mellbin.
The UN put the number of displaced people in the city last month at 265,000, and in 2013 the Norwegian Refugee Council (NRC) documented 53 informal settlements, little more than timber clinging to the side of mountains with neither water nor electricity.
Abdhur Rahman speaks soberly of his last days in Pakistan. "The police harassed us, they cut the water and electricity in the camp ... it was better to leave," he says.
But another returnee, Sayed Karim, has lived for months in Kabul "without water, no school, no doctor".
Trapped in limbo with the gates at Torkham closed and his home province of Baghlan roiled by fighting, he remembers his days as a teacher in the refugee camp in Pakistan.
"In Pakistan we had good work. A good life," he says.