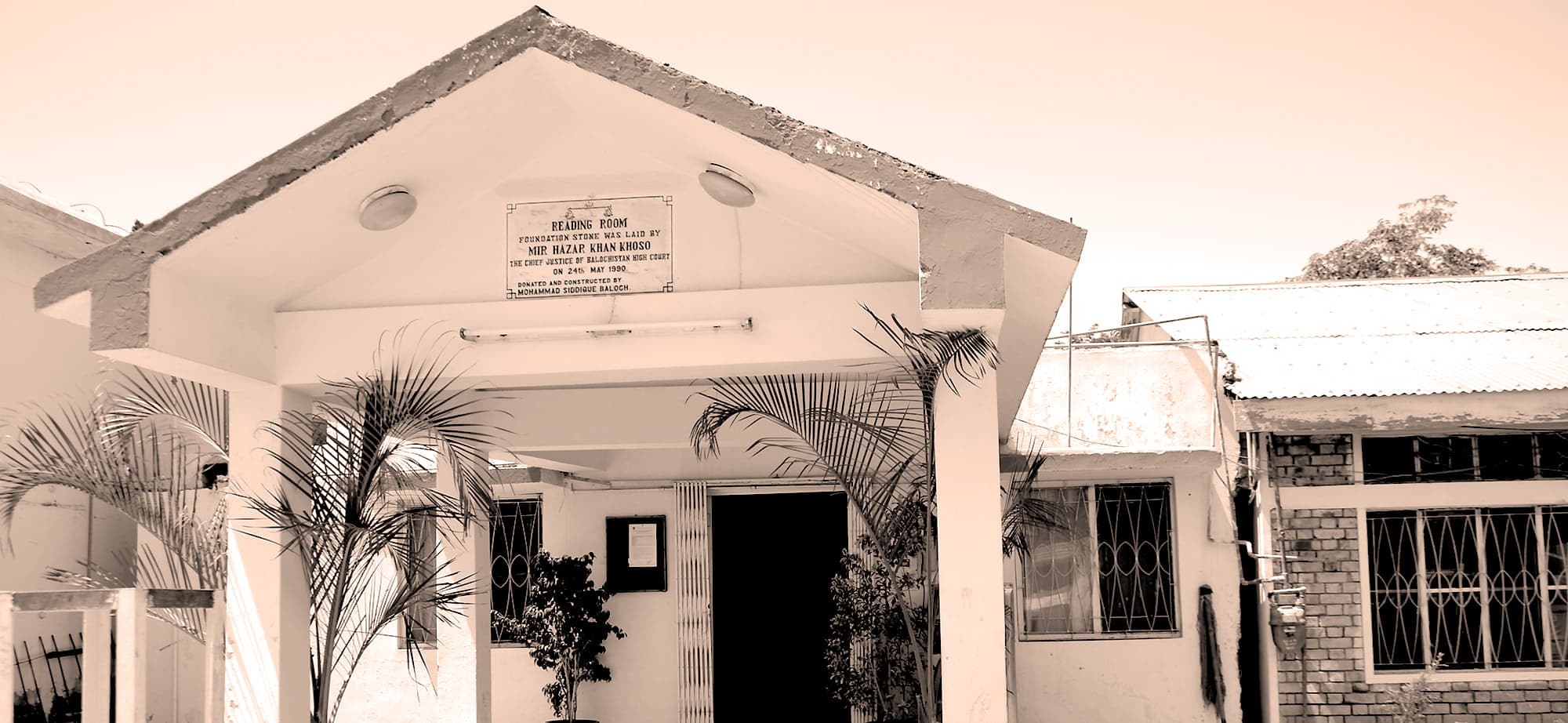 School mourns dozens of graduates killed in Quetta attack.
It is an hour of darkness for the University Law College, where thousands of students from Quetta and other parts of Balochistan have obtained LLB and LLM degrees.
The college was still reeling from the chilling murder of Principal Barrister Amanullah Achakzai in June when the unthinkable happened on August 8; dozens of alumni members lost their lives when a suicide bomber struck the city's Civil Hospital and killed over 70 people.
Established in 1971, its first principal was Barrister Yahya Bakhtiar, who had also served as counsel for former prime minister Zulfiqar Ali Bhutto.
Today, the school mourns some of its most notable alumni, namely former president of Balochistan Bar Association Baz Muhammad Kakar Advocate, former Supreme Court Bar Association vice president Syed Qahir Shah and son of former federal minister Dr Abdul Malik Kasi Dawood.
Gathered at the university campus, students talk about concerns for their future, the despair evident on their young faces.
---
"After what happened, it is very difficult for us to focus on our studies," says Yasin Shah, an LLB student. "We worry about our security."
"A whole generation of lawyers has been eliminated."
An aspiring lawyer, Sundas Ilyas' voice cracks as she remembers the college's deceased principals, Barrister Achakzai and Barrister Adnan Kasi. She describes them as "two dedicated and competent mentors".
In the wake of the bombing, fear among students was so thick that college attendance dropped by almost 70 per cent.
"Some students have migrated and some are preparing to do so," says one student.
Yet despite the looming threats and chronically low attendance, security both in and around the campus is weak. Only two private security guards guard the 500-strong college.
A week ago, Director General Faculty Training and Development Centre University of Balochistan Gul Muhammad Kakar assumed charge as principal.
"My job is extremely challenging after the killings," Kakar says. He promptly wrote letters to the concerned authorities, requesting beefed-up security in and around the college.
The college's faculty members are just as shaken as the students.
Assistant Professor Shamsullah Khan is unable to fathom that so many of his students whom he mentored were killed in the attack.
"It is an irreparable loss," he says with a sigh.
It is natural to resort to cynicism when hope is hard to find. But faculty member and brother of slain lawyer Abdul Ghani Mashwani Advocate Fazal ur Rehman Mashwani says with burning conviction that they will not give up, separately urging the government to ensure a secure environment for students.
Photo by Asmatullah Khan