To our healthcare workers: we are grateful for your service and sorry for our collective inaction.
The Covid-19 crisis is here and with our healthcare systems choked beyond capacity, we don't seem to be doing very well. This is when the full force of the pandemic hasn't hit us yet. To make it more complicated, social (or shall I say physical) distancing is turning out to be particularly difficult in our cultural context. But the fight is on, and now is the time to acknowledge its heroes.
At the forefront are our healthcare workers who are overworked, exhausted, and constrained by a system that lacks capacity. And yet our nurses, doctors, attendants, sanitary workers, and ambulance drivers have been thrust into a crisis of unprecedented proportions. Many — if not most — are working without adequate personal protective equipment and run the risk of getting infected themselves.
Administrations of several areas have issued all kinds of confusing guidelines, and healthcare workers have been left to face the public backlash of the political-administrative chaos. Many workers in high risk areas and facilities have little or no protective equipment, and they are concerned — both for their own safety and that of their patients. The last thing we want at this time is for Covid-19 to become an infection acquired through the healthcare system in addition to the ongoing community spread. If a government exists, addressing these concerns should be priority #1.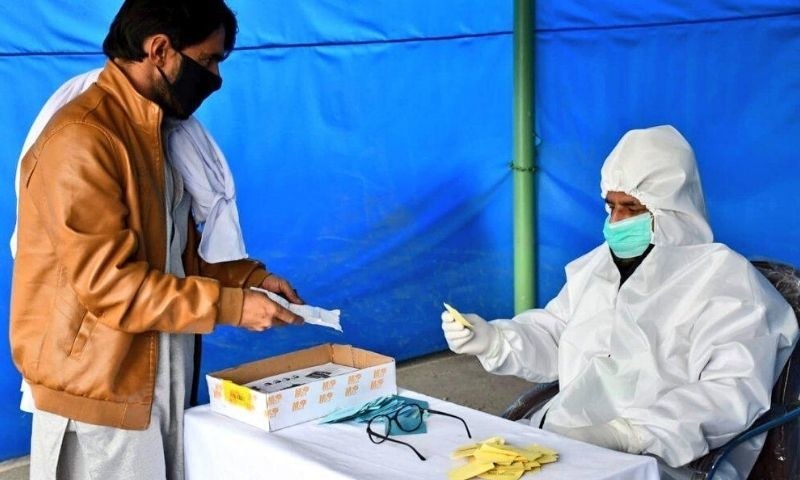 Those suspected of being carriers are being held in quarantine, confirmed cases are in isolation, and different places have different arrangements. Some of these people have been away from their families for months. The case of pilgrims who began traveling back from Iran when the outbreak began in the neighbouring country and how they were handled in quarantine smacks of reckless abandon. They haven't had a nutritious meal in weeks, many haven't seen their families, and the sanitary conditions in some quarantine camps are unforgivable, adding to the misery that in such a difficult time, many of them are unable to meet their children and grandchildren. The people are heartbroken.
At the same time, the public is in a state of panic and paranoia and we can see how our law enforcement agencies and local administrative officers are doing their utmost best to rise to the challenge that confronts them. Our officers are putting their lives on the line trying to enforce quarantines and other common-sense measures to prevent the spread of the virus. On occasion, they have had to deal with stubbornness on part of the public and different groups. For example, when they had to convince religious leaders to cancel the Tableeghi Ijtemaa at Raiwind and the time they had to bring the situation under control when people who were in a quarantine facility in Sukkur tried to force their way out of the premises. Both the police and the bureaucracy are at the forefront in helping the public prepare for this crisis: they have been tasked with setting up camps and facilities, and also have to deal with the situation when a quarantine fails and people try to escape. As the rest of the country tries to get used to social distancing and in many cases staying at home, our public servants do not have a choice but to go out every day and try to keep some semblance of order amidst the chaos.
In all of this, Pakistan's poor remain the most vulnerable, and a lockdown means that millions of poor will be out of work. The construction worker, the domestic help, the security guard — they all want to keep turning up at their workplaces and a shut down will push their already constrained financial outlook into further turmoil. But refusing to shut down will potentially put the same people in even greater misery. An outbreak in an informal and low income settlement would be difficult to contain and while some of the rich and powerful will pay to get their tests and homecare and required medical attention, the poor will likely be left on their own.
How the poor will be impacted by a lockdown is critical, but some in power who have been arguing against a lockdown seem to be using the situation of the nation's poor as a crutch. For months, the same powerful state machinery has been using its full force to dispossess and displace the same segment of our population. The brutal state-led operation in Empress Market is a case in point, and there are similar examples of anti-poor measures taken in the name of anti-encroachment drives in Islamabad. Looking at the state's general attitude towards the poor, it seems that this time around again the poor are being used to make excuses for and for the benefit of the rich.
If we really care for the poor, we should immediately enhance our social welfare resources. Dozens of citizen-led initiatives are already working on food and basic sustenance for their sustenance. The state should support and supplement them, and work with local administrations to ensure the survival of our poorest.
To our healthcare workers: we are grateful for your service and sorry for our collective inaction. To law enforcement and administrative officers: thank you! If there ever was a time to show your worth, it is now. To those in isolation and quarantine: we are praying for you. To the urban poor: we stand with you.
To the elite and the privileged who are only thinking of their own interests: party's over. Go home. Stay there. It is time for a lockdown.