Which stories saw the biggest audience in the last 12 months?
A dramatic general election, political fallouts, Twitter tirades and lost cricket matches — all this and more captivated Dawn.com's digital audience in 2018.
Scroll down to see the list of our top 10 stories by the numbers.
10. Imran's Pakistan beckons
Depending on whom you supported, there was plenty of joy and anger as the election results trickled in. Early that morning, Dawn.com uploaded the newspaper's front page comment piece by resident editor Lahore Ashaar Rahman, who noted Imran Khan's success and wrote: "Imran's struggle was avowedly to end the domination of not just one party but he sought to correct a whole system that had been exploited." Read it here
9. For Nawaz, it's not over till it's over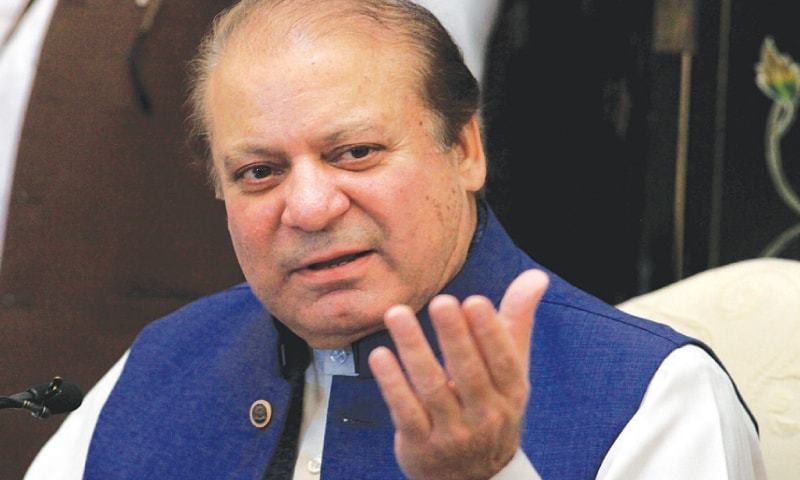 In a wide-ranging and exclusive interview with Dawn ahead of his rally in Multan in May 2018, a relaxed but adamant Nawaz Sharif dismissed defections from the PML-N, particularly in southern Punjab. Talking to Dawn assisstant editor Cyril Almeida (who is now being made to appear in court for a possible treason case for this very story), Sharif's interview sparked controversy over his remarks on the Mumbai attacks. Read it here
8. Election 2018 survey results: And the winner is...
Dawn.com invited readers to share their thoughts and predictions on the 2018 general elections in an online survey. The snapshot, non-scientific survey that ran from July 4 to 9 was taken by more than 19,000 respondents.
Here's how our readers responded to the results of the poll. See it here
7. The real reason Pakistan keeps losing to India at cricket
A failure to meet technical standards and a need for rethinking Pakistan's cricket strategy has widened the gap between arch-rivals Pakistan and India — as noted in this analysis by Dawn.com staffer Zohaib Ahmed Majeed.
Here's how the analysis fared among readers. Read it here
6. The making of the Kargil disaster
Journalist Nasim Zehra's recently published book, From Kargil To The Coup: Events That Shook Pakistan, provides the first meticulous documentation of the events that surrounded the controversial Kargil incursion in 1999 which almost brought Pakistan and India to the brink of war.
An extract from the book, reprinted by Eos with permission, was popular among readers. Read it here
5. Imran promises wide-ranging reforms: 'All policies for the people'
In his first public address since his party grabbed a lead in the preliminary General Election results, Pakistan Tehreek-i-Insaf (PTI) Chairman and newly elected prime minister Imran Khan shared his vision for the country. Read it here
4. Pakistan has given us nothing but lies and deceit: US President Donald Trump
US President Donald Trump began his new year by accusing Pakistan of giving Washington "nothing but lies and deceit" in a Twitter tirade. He said Washington had "foolishly given Pakistan more than $33 billion in aid over the last 15 years", but Pakistan had in return given "safe haven to the terrorists we hunt in Afghanistan, with little help". See it here
3. Was Imran's visit to China a failure? Yes. Here's why
This blog by political commentator Adnan Rasool was published as Prime Minister Imran Khan returned from his trip to China. In his analysis on what happened, what the challenges were and what steps were needed, Rasool notes "one thing became glaringly clear: the Pakistani state was clueless regarding the larger objectives of the Belt and Road Initiative". Read it here
2. The dawn of advertising in Pakistan (1947-2017)
This one is for the archives. The series of in-depth features explored 70 years of Pakistan's changing landscape in advertising and highlighted themes that have influenced its trajectory. Explore it here
1. 'Naya Pakistan' imminent: PTI leads in slow count of 11th general elections vote
As Pakistan awaited an official announcement from the Election Commission of Pakistan (ECP) regarding the 2018 general election's outcome, preliminary results indicated that the Pakistan Tehreek-i-Insaf (PTI) had obtained a clear edge over other parties.
Dawn.com's snapshot of the election and the results was viewed by more than 200,000 readers.Read it here
---
SPECIAL MENTION: PLAY Pakistan elections: The (great) game
In a country that has a passion for politics, election season demonstrates a readiness for political change. Before voters could hit the polls in July 2018, Dawn.com users steered their party through Pakistan's election season and learned much about Pakistani politics, than just plain ol' winning (or losing) the 'great' game. Play it here
---
SPECIAL MENTION: Naya Pakistan Tracker
As the Pakistan Tehreek e Insaf completed its first hundred days in government, Dawn.com created a 'Naya Pakistan Tracker' to monitor progress on major promises from the 2018 PTI election manifesto, as well as important pledges made in the course of its term.
The Tracker charts the PTI government's performance on a daily basis. Here's how many users have accessed our Tracker since November 27. Track promises here
---
SPECIAL MENTION: Elections Blog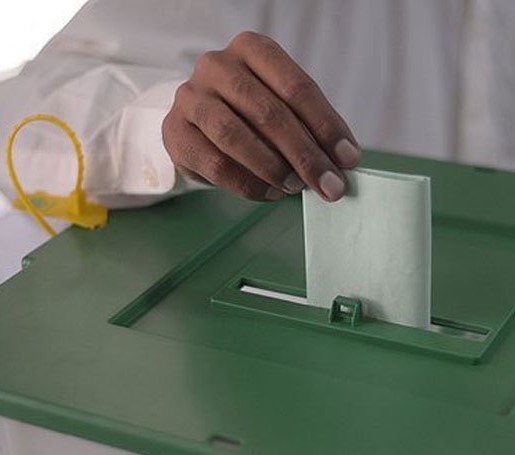 Predictably, the 48 hour election cycle in Pakistan saw the year's highest traffic on a single page. Dawn.com's live election blog was a snapshot of news updates and commentary on July 25 (Election Day) and the next 48 hours.
While the interest in the general election is expected, the uncertainty surrounding the result announcement added to the hysteria, and kept readers hooked.