A look into how I overcame social confines and experienced adventures one can only imagine in a lifetime.
I celebrated my 30th birthday just a few days ago. All through my 20s, the internet had been dishing me advice on what to do, have, and be before you hit 30.
As I turn the decade, I would like to share my experiences through the lens of my travels, and how I've come to define success in life.
This is the story of how I travelled 20 countries in the past four years and the lessons I learnt along the way.
I was raised in a middle-class family. My dad never allowed me to wear jeans and tees and hang out with friends. I was not allowed to drive the family car — even in the neighbourhood — whereas my younger brothers had those privileges.
The fact that privileges were distributed by gender never sat well with me. Conscious of the inequalities, I became a rebellious child with the ambition to do more for myself.
For a family who had not seen women working other than in gendered roles of teachers, doctors, or home makers, I ended up seeking inspiration from foreign role models.
No one in my family had ever travelled abroad (except for my dad visiting India to see relatives).
My favourite show used to be Musafir Hoon Yaron, which was then being aired on Star Plus.
I had a strange pull toward the concept of that show: Deepti Bhatnagar travelling every week to a remote location and showing the world what it's like to eat, breathe, and sleep in another part of the world.
This was back in 1999/2000. Since there was no Instagram or Facebook at the time, the show didn't exactly give me any 'hashtag travel goals,' but it did instil in me a yearning for the far off and the unknown. I wanted to be adventurous and do big things – this was my idea of becoming someone important.
Fast forward to 2012, I was living with my parents, working at an ad agency as a copywriter, and my MBA was to be completed in a month. I had never travelled outside Pakistan.
My life changed when I found out that a group of students from a course on international retail, along with some teachers, were going to Dubai. I was not taking that course, but a few of my friends and I had previously studied the course with the same teachers. My friends insisted that we go and that it would be fun.
Fun? I thought to myself, once again, this would be me asking dad for permission and him saying 'no'. I would end up sad and angry. I could sense that this idea would not turn out to be fun for me.
But then I imagined what it would be like to be in Dubai for five days with zero parental supervision, no need for permissions, and no curfew times. And I'd be getting to wear jeans. It seemed like a dream that could actually come true!
Using what I'd learnt from the advertising world, I packaged it to be a very serious, important, safe, and strictly supervised trip and mustered the courage to ask dad.
He realised that on this occasion he shouldn't say no because the tour was related to coursework. Also, because the faculty members would be accompanying us and one of my close friends whom my parents knew well, also got permission to go. Hence, he said yes.
I could not believe it. I wrote the biggest lesson of my life down in my diary. Never be afraid to ask, no matter what you think the odds are.
I was not earning enough at the time and was paying for my MBA, as well as all personal expenses. And so, I planned this Dubai trip on a very, very tight budget.
I ate falafels and Burger King only, so I could save money to visit Formula Rossa (Ferrari World) and the top of Burj Khalifa.
I did the six-day trip in about $600 including air tickets, visa fee, stay, and chocolates for the family (no trip abroad is complete without bringing chocolates back).
It was when I roamed the Emirati streets at 3am clad in jeans, I finally felt I could exercise my right as a human being to go and breathe where and when it pleased me.
There are many women who abide by house rules and are perfectly happy with limited mobility, but I was never one of those. I was, for the first time, in my element, able to finally roam and rove at will.
I loved being away from the known and comfortable. Travelling touched me. All of it.
From being at the airport, to seeing so many people in transit, all the while imagining where they were going and coming from, affected me deeply. The moment I stepped out of the airport, I was filled with a great sense of anticipation and uncertainty about what was going to meet my eyes and excite my senses. All of this transformed me forever.
Roaming aimlessly on the streets, finding something new at every turn; I became addicted to the feeling of experiencing something new. Does that feeling have a name?
The travel termite had officially bit me. And so began my insatiable journey into the discovery of my nomadic tendency.
As soon as I got back, I made plans of where I could travel next. But my parents refused to give me permission since these were no university field trips.
Unfortunately for the next two years, my plans could not materialise and Dubai remained my only foray into the foreign world. Thanks to our patriarchal culture, a girl does not travel unaccompanied. The idea of a single female travelling solo always prompted my parents to ask "Log kya kahen ge?"
My angst grew — I hated this sexist culture.
I kept putting down my destination goals on paper; making itineraries of trips I wanted to take, thinking one day I would execute these.
In 2013, I stumbled upon Anthony Bourdain's travel show on CNN called Parts Unknown.
It had been a while since I had come across a travel show, where the anchor left a deep impact on me. It had once been Musafir Hoon Yaron and now it was Mr Bourdain in Tokyo. That episode reignited the fire in me. I wanted to travel so bad, I cried.
I wanted to once again feel the sense of release and freedom that I had in Dubai. I had had a taste of what it really meant to be free and there was no going back.
I grew more rebellious and one year later, after major arguments with my parents, I left home to be on my own. I had built quite a sizable amount of savings during the past two years, thinking I would use it one day to finally break free and travel.
I was turning 27 that year and found out from a friend that on my birthday, the world's biggest electronic music festival, Tomorrowland, was taking place in Atlanta, Georgia.
I decided to take a chance and applied for a US visa.
At the embassy, I was questioned thoroughly about my reason to visit the US. I told them I wanted to treat myself to a Tomorrowland ticket for my birthday.
They then asked me at length about the festival, the DJs attending, and also expressed amazement at the fact that Pakistanis even know about electronic music. It was a most amusing exchange for both parties.
They asked me in detail about the nature of my job, to which I confidently responded by describing what I do and how much I enjoy doing it.
I don't know if it was my lucky day, or if they liked how neatly I had presented my documents but I somehow managed to secure approval for the visa.
The lady who had interviewed me told me they had seen many apply for a visa there, but never a girl who wanted it to travel to a music festival.
She was fascinated. I was ecstatic. Getting a US visa, with barely any travel history was indeed an unexpected victory.
The trip to the US in 2014 was a three-week-long adventure with friends, during which I travelled from California to Vegas to Texas to Atlanta and ended it all in New York.
When I returned, I already knew where I was travelling next.
By that time permission was no longer an issue, because my parents knew they could not stop me from taking off any more. Yes, they were upset and angry at me for not listening to them, but the urge to travel was too overpowering to ignore.
At the start of 2015, I travelled to South East Asia, all by myself, for ten days. To mark the occasion of my first solo trip, I got inked.
Travelling solo was not always fun and games. I travelled alone for the first time to seek a cure. My heart had been broken, and it was not healing.
I had realised that only I have the power over my happiness and hence I decided to give myself a chance to get away and truly be all by myself. And so, I bought a ticket to Thailand and Cambodia. It was not as easy as I thought.
Being alone, without any distractions, meant having to deal with my thoughts and fears all by myself. It scared me. I felt lonely.
I watched a movie, took tours, sat on the beach, and had many dinners all by my lonesome on that trip. I learnt that while on the one hand we are scared by the harm others might bring to us, on the other hand we are also afraid of the absence of others around us.
Being on my own, I would get scared about getting robbed or raped, but I learnt to overcome my fears. I also learnt to portray myself as being very confident to others around me. I was mindful of not doing anything stupid.
I became aware that I appeared younger than my age, which could be a disadvantage because to the world I looked like a teenage Indian/Mexican girl on a summer break/gap year. And a young kid alone is easy to take for granted or rob. Or worse. Because of this, I learnt how to dress and appear older while travelling.
After South East Asia, I was curious to venture off into a completely different landscape. Europe had always held a great deal of fascination for me. The sophistication, history and culture, and most importantly, the architectural marvels, were calling out to me.
Moreover, Tomorrowland was once again happening, this time in Belgium and I was not over the magic and exhilaration I had experienced while attending it for the first time. And so I planned a trip to Paris, Brussels, Amsterdam, and on the way back, Turkey.
I had wanted to travel to more cities, but my Schengen visa limited me to just 12 days. So in order to extend my trip, I decided to spend four days in Istanbul and Cappadocia .
After Europe, I was in a bit of a financial crunch. I had exhausted all my savings. I had also borrowed a little bit from a friend, which I returned over the course of the next three months following my return.
Toward the end of 2015, I got married and finances were no longer an impediment to my desire to travel. For our honeymoon, we travelled to Bali and Kuala Lumpur over a period of nine days - a heavenly treat all paid for by my husband.
Seven months after my honeymoon in 2016, I had an itch to travel again and this time, to Africa. I had saved money by then, and planned a three-week Kenya, Uganda and Tanzania itinerary.
After Africa, I took a small weekend trip to Dubai once again, this time with friends, to attend the Sensation White event. My husband bought me the event ticket as a birthday gift.
And recently in 2017, we planned a trip to Europe once again to attend Sensation in Amsterdam (the last flagship Sensation event in Netherlands). This time, we planned a backpacking, city-hopping trip, covering in three weeks, seven countries we really wanted to visit in Europe.
It started in Italy and from there to Zurich, Salzburg, Vienna, Bratislava, Budapest, Amsterdam, Rothenburg Ob Der Tauber (Germany), and ended in Prague.
And this is how I travelled, from 2014 till today, to more than 30 cities in South East Asia, Europe, and Africa, all the while pursuing a full time career in advertising.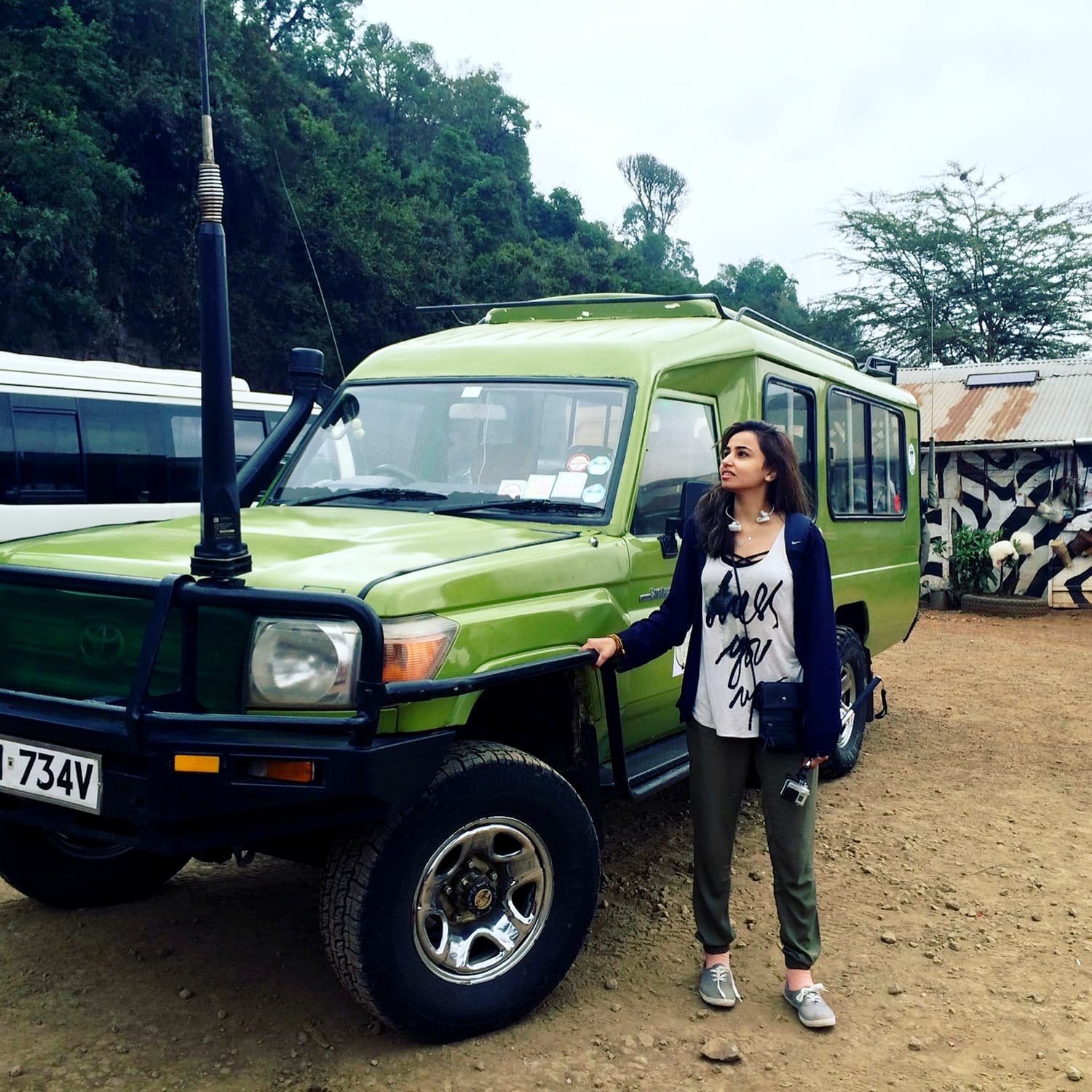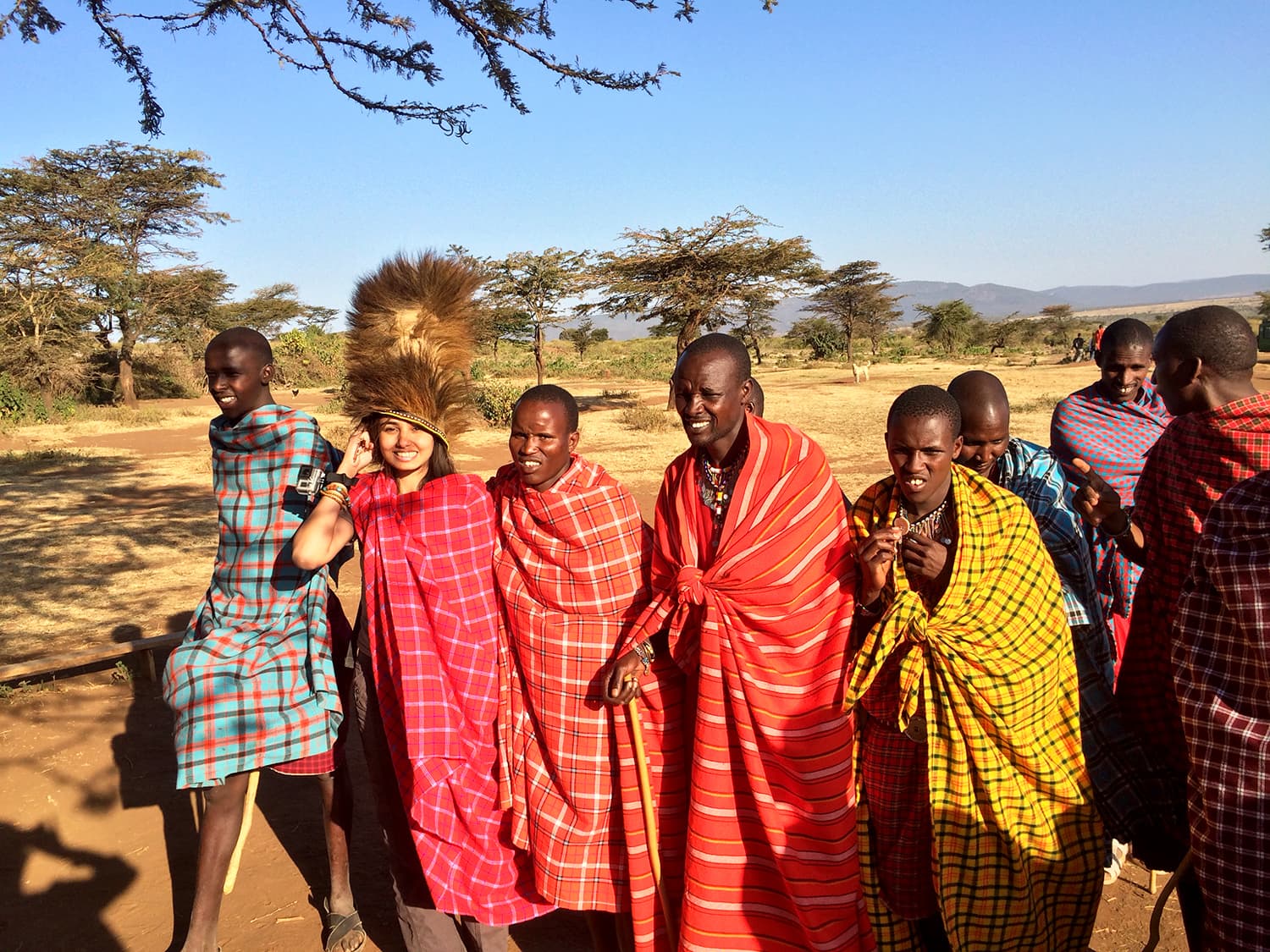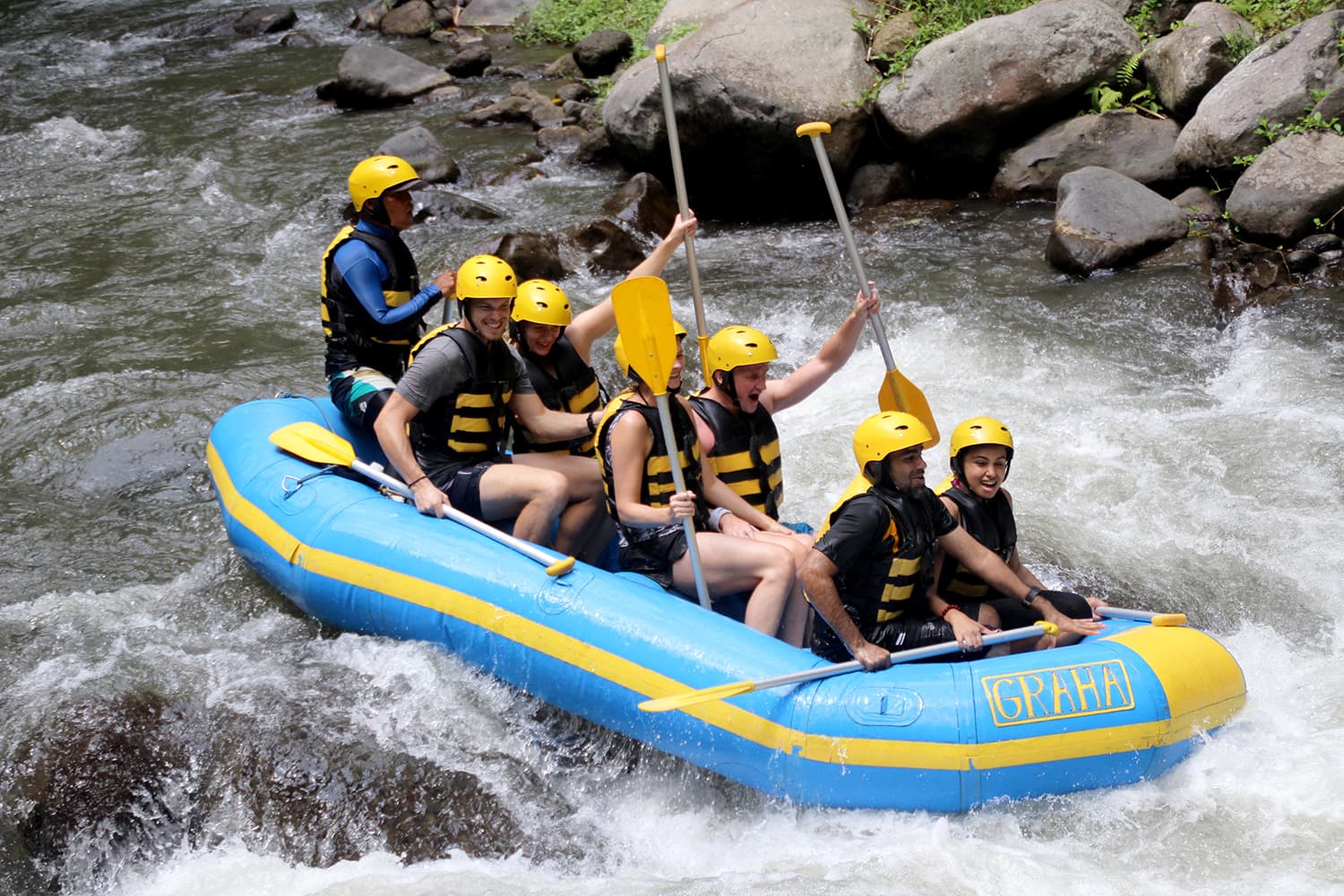 Every time I planned a trip my approach was generally to see more places. I typically spent about three to five days in a city, not more, not less. This was not because I was counting countries, but because I was, in fact, counting experiences.
People often wonder how I can afford to travel so much. I have gotten nasty comments from trolls about daddy's money on my Facebook page. Trust me, I have supported my family on multiple occasions, besides taking care of my own expenses and saving up for travel.
During the time I was working but was not allowed to travel, I saved all my money, planning to one day break free from the prison that my home had become and use the savings to fulfill my dream of travelling.
I prioritised saving over spending. Over the years I did not upgrade my lifestyle in proportion to the growth in my income.
I never lay emphasis on keeping up with the latest trends. One would never find me splurging on the latest designer wear. I made do with drugstore cosmetics and spent very conservatively on gadgets. I was perfectly happy owning an old iPhone and using car-hailing apps for my commute instead of buying a car.
The one thing I did indulge on was eating out and that too was not a regular occurence.
This is how I was able to save mostly half or more of what I made every month and put it in the form of dollars in my travel fund.
In the time spent saving up, I also spent time researching and planning for the destinations I'd like to visit in the coming months. I mostly booked all my flights myself rather than going to travel/tour agents, which saved me a considerable amount of money.
Over time, my spending priorities during travel have also seen changes. I no longer spend on touristy things as much as I used to. That means no hop-on hop-off tours or museum tickets for me.
One might wonder how I find the time to travel so much; how I am given so much time off from work. It may seem like I take a lot of days off, but actually I don't.
In my first year with my current employer, I took a total of 22 working days off to travel and in the second year I took 24.That was it.
I had always managed to plan my trips craftily, utilising public holidays and ensuring weekends fell on both ends of my trip.
Also, I had established from the start that travel is my only motivation to earn. My employers were indeed a group of very accommodating people who understood my passion as long as I was delivering on what was required of me.
While, my employers had been understanding, one might wonder if I find the same sort of support from my spouse. Well, I am happy to report that I have more than lucked out in that department.
My husband understands my passion for travelling and respects my goals. When I told him about my wish to travel to Africa a few months after our honeymoon, he told me to go right ahead.
I travelled to Africa, six months after my wedding, alone. I travelled to Kenya & Uganda all by myself, my husband joining me two weeks later in Tanzania.
Travelling also helped me broaden my mind. I understood the similarities in people. We are barely different from one another, no matter what geography, language or faith we follow.
Our ambitions are similar, our problems are similar, and our fears are the same. We are similar even in our desire to be different.
Travelling helped me realise the insignificance of the self. It helped me conquer my fears and anxieties. It introduced me to the biggest battle that I must win: against my own demons of self-doubt, procrastination, and narcissism.
It also made me aware of my addiction for the strange, unknown and new. It has helped me discover the explorer within myself, the wanderer that can't stick to the same place.
Some people like the comfort that comes with familiarity. I enjoy the thrill that comes with uncertainty.
During those years spent travelling, I used to write my yearly goals every December, wondering about the meaning of success and how I wanted to define it for myself, and I found an answer.
I am going to count my achievements each year and each decade, not in terms of how much money I have earned, or to what extent my lifestyle has improved, or what is my job title is, but in terms of the new experiences and adventures I have had.
Because of these experiences, I realised that since I have found fulfillment in life through travelling, this was success for me.
Having defined success for my own self, I believe I must also inspire others to define success for themselves in their own unique way.
Travelling the world may not be everyone's idea of success, but if success is to travel, then one must never be discouraged by circumstances, money, visa, or lack of knowledge about places.
I want to be the first Pakistani passport holder and woman to have travelled more than a 100 countries in her lifetime. My aim is to step on all continents, expand my understanding of the world, and share my experiences with people.
I want my fellow countrymen to travel, meet people of other religions, languages, and castes, etc and learn tolerance for other viewpoints.
What I want to tell all the girls reading this, is to be assertive. Carry in your eyes and in your whole presence the fire that fuels you. Let it be seen, and those who respect you and want to be a part of your life, will support you, eventually.
And to the men of my country I say: Have a big heart and an open mind. We only want to pursue our dreams, just like you do.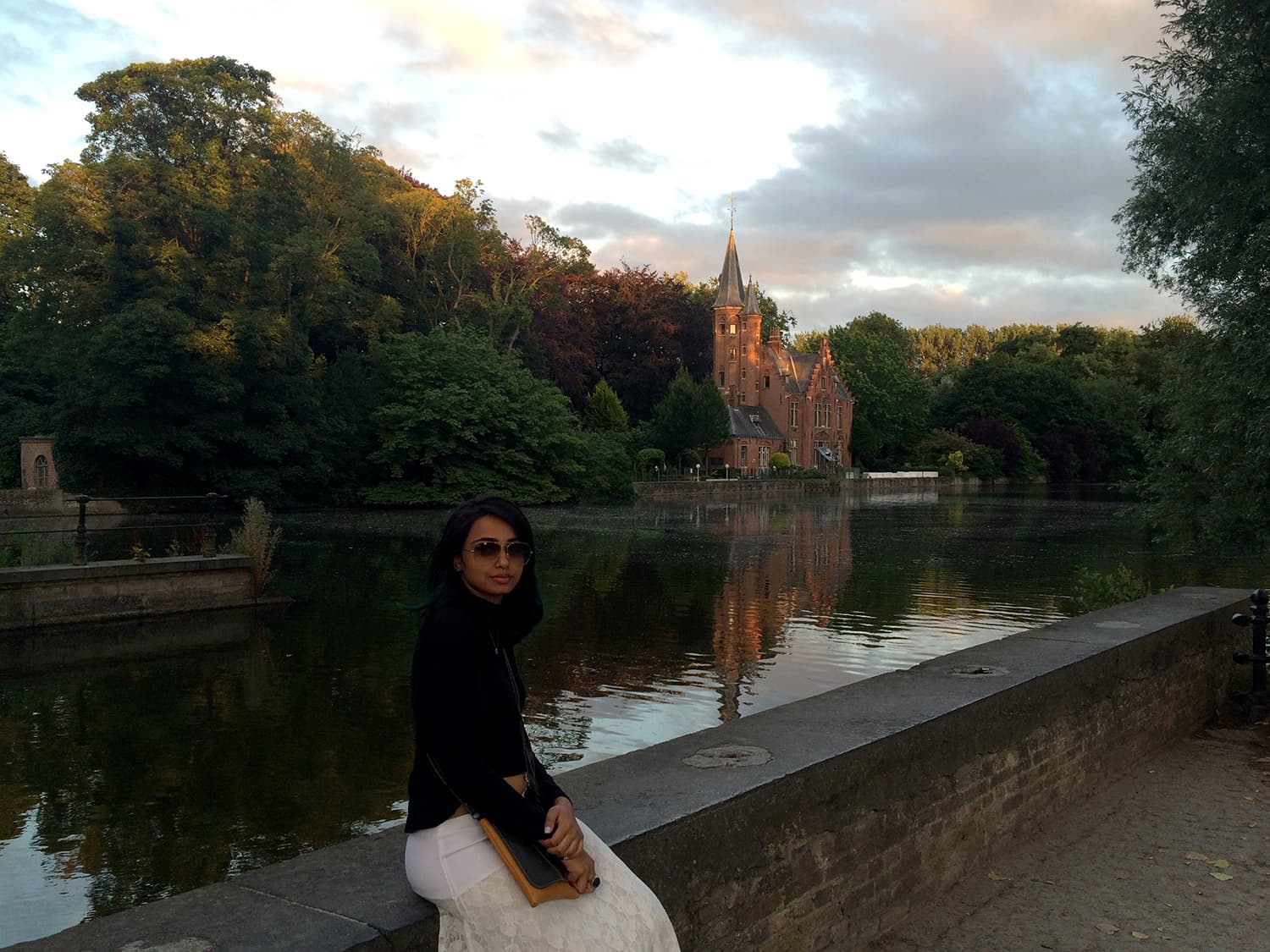 ---
Are you a woman who has travelled alone? Share your experiences with us at blog@dawn.com