Security forces including police officers have increasingly been the target of assaults, claimed mostly by the proscribed TTP.
Peshawar reeled a day after a mosque blast at a police headquarters in the city's Police Lines area left more than 92 people martyred and wounded 150 more.
As of Tuesday, bodies — mostly of police personnel — were still being pulled from the wreckage, a sobering reminder of the resurgence of terrorism in the country.
As authorities dither in devising a plan of action, the ultimate losers are the people: those who lost their lives, and those who survived this wanton carnage.
Some of the photos are graphic.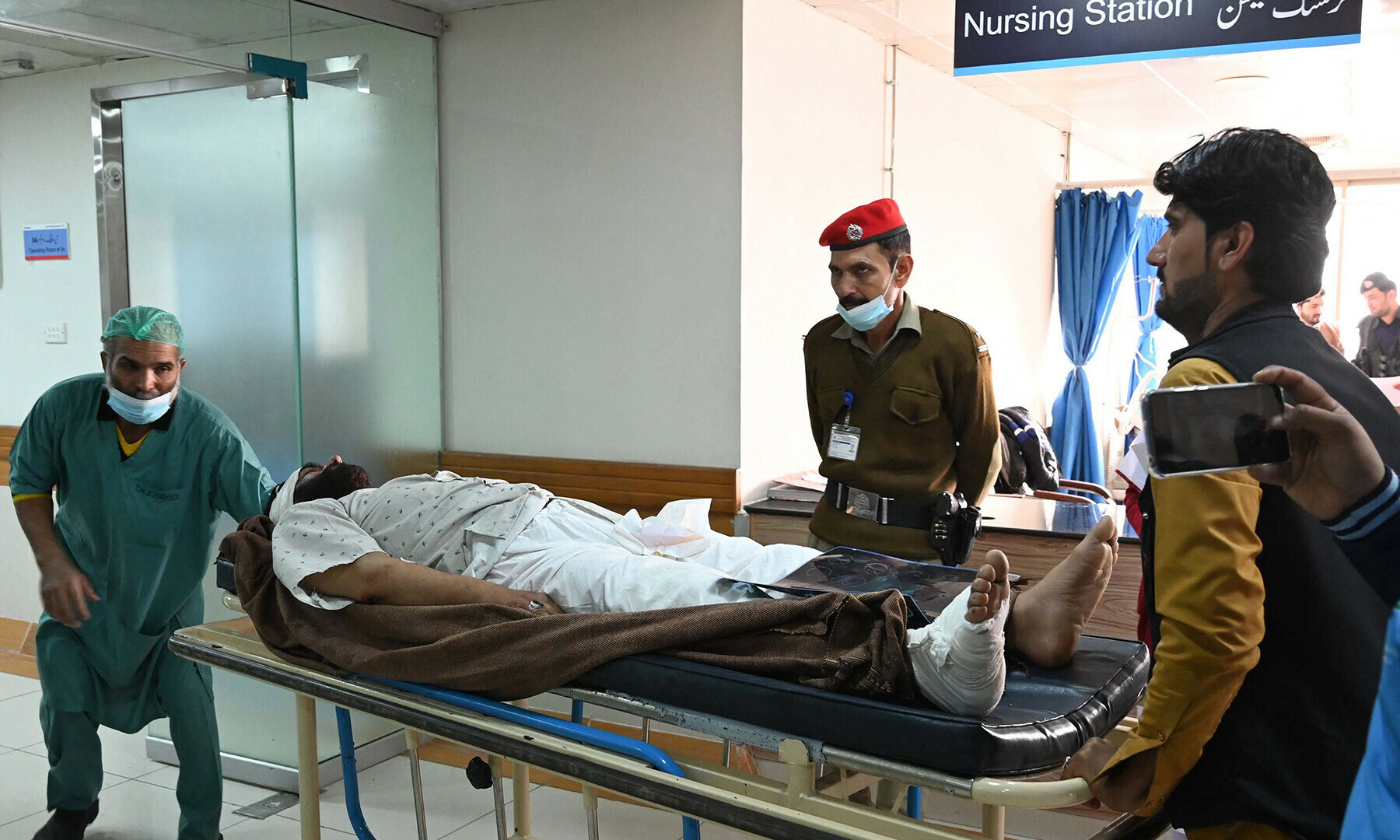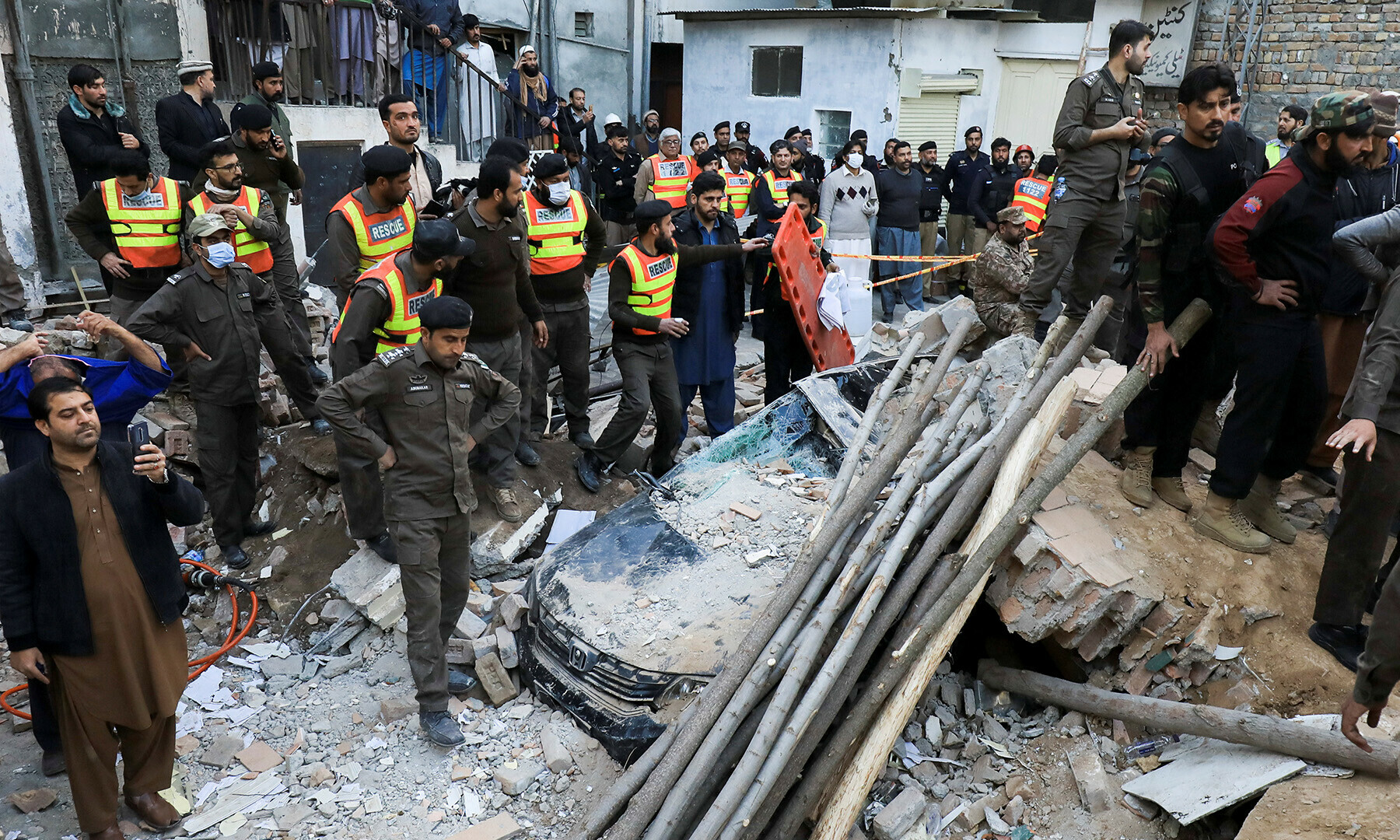 ---
Header photo: People push a stretcher carrying an injured victim after a mosque blast inside the police headquarters, at a hospital in Peshawar on January 30, 2023.—Photo by Zafar Iqbal/AFP