California Pizza Publishing Partner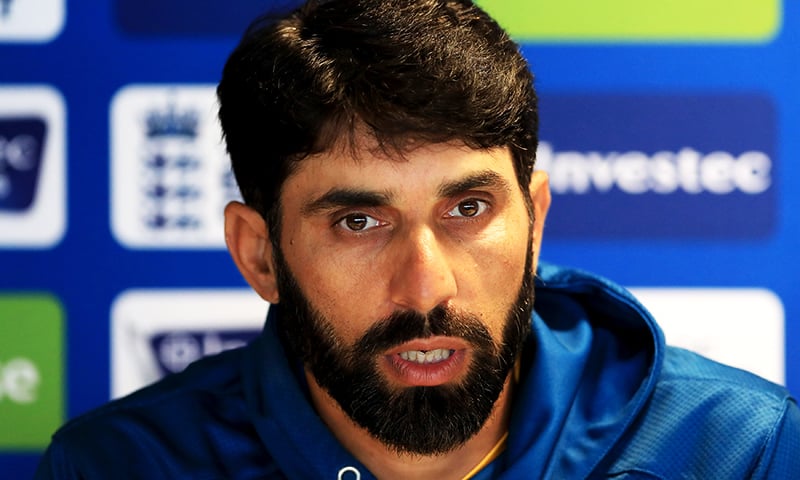 BIRMINGHAM: Pakistan captain Misbah-ul-Haq believes knocking down England "pillars" Alastair Cook and Joe Root holds the key to his side's hopes of winning the third Test at Edgbaston.
England levelled the four-match series at 1-1 last time out at Old Trafford.
Between them, England captain Cook and vice-captain Root made 506 runs for just twice out at Old Trafford in a second Test the hosts won by the huge margin of 330 runs.
But you have to go back to May 2015 for the last time another specialist England batsman made a Test hundred – discarded opener Adam Lyth's 107 against New Zealand at Headingley.
"In every team there are key players and at the moment those two are in really good form," said Misbah of Cook and Root at Edgbaston on Tuesday.
Read: Anderson keen to forge on despite drop in pace
"If you really have to put pressure on the opposition, it's important to get their main players out because those are the two pillars of their batting.
"Psychologically, that can also give you an advantage and damage the opposition if you can get them early, because other [members of the England] batting line-up are struggling at the moment.
"That's really important for us to just get them [Cook and Root] early and put them [England] under pressure."
James Vince has yet to make a fifty in his seven career Test innings this season and left-hander Gary Ballance is also searching for a big score following his surprise recall for Pakistan's 75-run win in the series opener at Lord's.
"Throughout my time as captain there's always been something up for discussion and at the moment it's the middle order," said Cook.
"Until the guys get good scores consistently that will be the case but they're very good players and they got picked because of outstanding form for their counties.
Turning to number four Vince, opening batsman Cook added: "I like the way he plays. He's got a couple of starts and the way he handled the whole situation in a different format in the United Arab Emirates (UAE) is a good indicator of how he can handle the pressure. He needs that score for his confidence and to get you guys [the press] off his back."
Pakistan's home 'hurt'
Wednesday's match will be the 500th Test played in England.
By contrast, Pakistan have been unable to play international cricket at home since an armed attack on Sri Lanka's team bus in Lahore in 2009 made the country a 'no-go area' for major foreign sides.
Pakistan have since established a temporary 'home' in the UAE but Misbah said there was no substitute for playing in front of your own fans.
"It can really hurt your overall development as a cricketing nation [not playing at home]," the 42-year-old veteran skipper explained.
Read: We're doing everything we can to get back on track, says Arthur
"Your youth can really be inspired if you are playing internationally back at home. Obviously, you can build more infrastructure.
"It's one area where you can say we are really unlucky and we want international cricket back in Pakistan, just to help our youngsters and just to help cricket in Pakistan.
"It's really difficult for the Pakistan Cricket Board and it can really hurt them financially also.
"You can see wherever the World Cups are, or international events, the whole scenario changes, it's like a fever in that country for that sport. That's what we have been really missing."
Asked if he felt it was safe for rival Test teams to tour Pakistan now, Misbah replied: "That [the security situation] has been improving a lot.
"The Pakistan government, the army, everybody is really working hard on that. Hopefully, it will be better in the coming future."