A definite treasure trove. A walk down the memory lane. A refuge for memorabilia.
A definite treasure trove. A walk down the memory lane. A refuge for memorabilia. In the heart of Saddar lies a market which sells nostalgia, that too in abundance.
I went there to buy a record pin for a gramophone but ended up buying 105 Long Play records, a typewriter, a Grundig LP Player and radio set and a 1940 Philco teak turntable.
There are two tiny lanes in China shopping mall, which contains ten or so shops selling all kinds of antique items. The mall is at a walking distance from Zainab Market but seen from the road, it hardly looks like an antique market.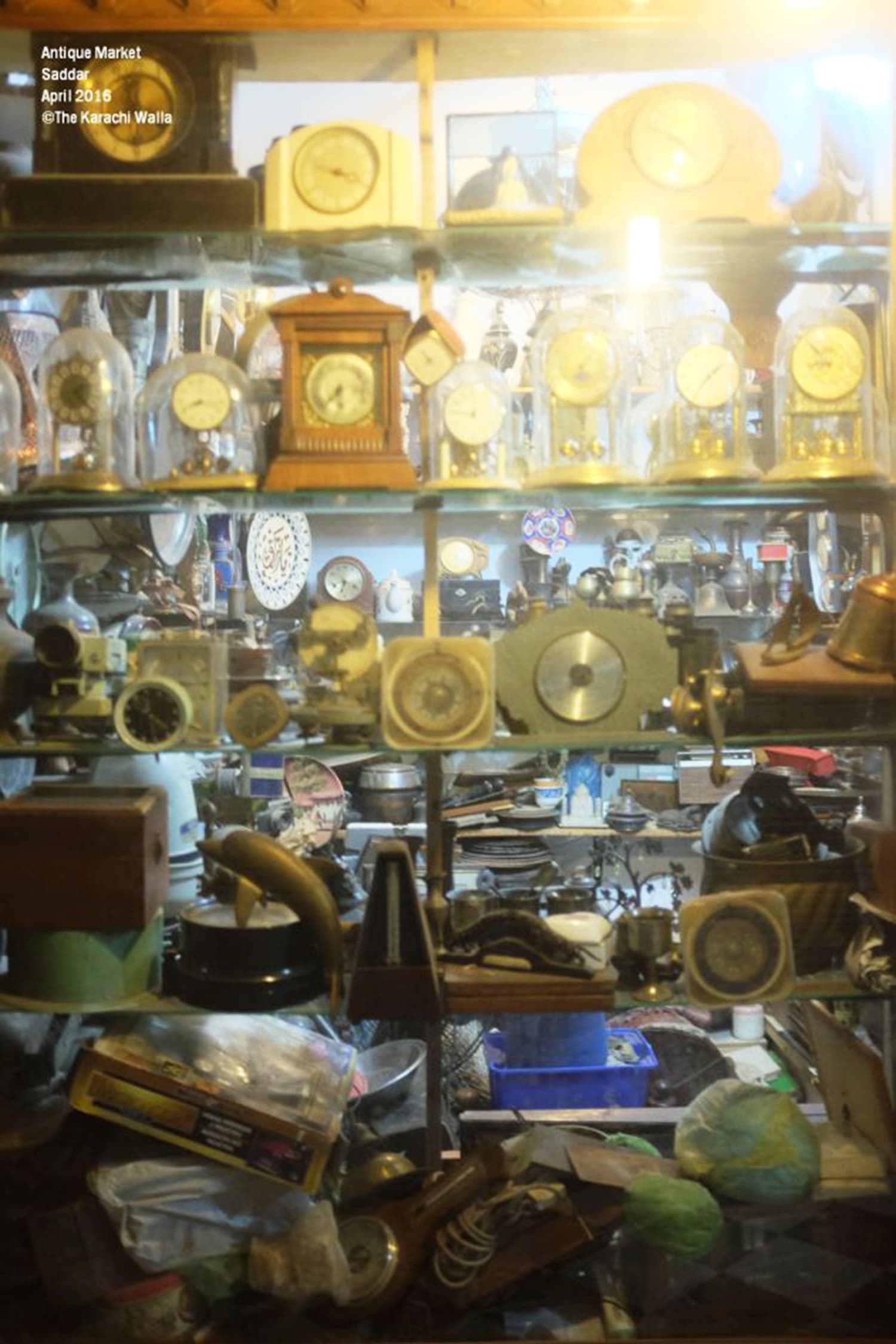 There is a shop selling a new Cannon camera and on the other end, some kind of kitchenware.
But step inside from either of the two openings, and you will see grandfather clocks, ancient radios, typewriters, paintings, gramophones, turntables and collectibles which make their way from someone's inheritance to these shops.
I had a conversation with Numair, 20, one of the shopkeepers in the market. He studies part-time and runs two shops in the antique market.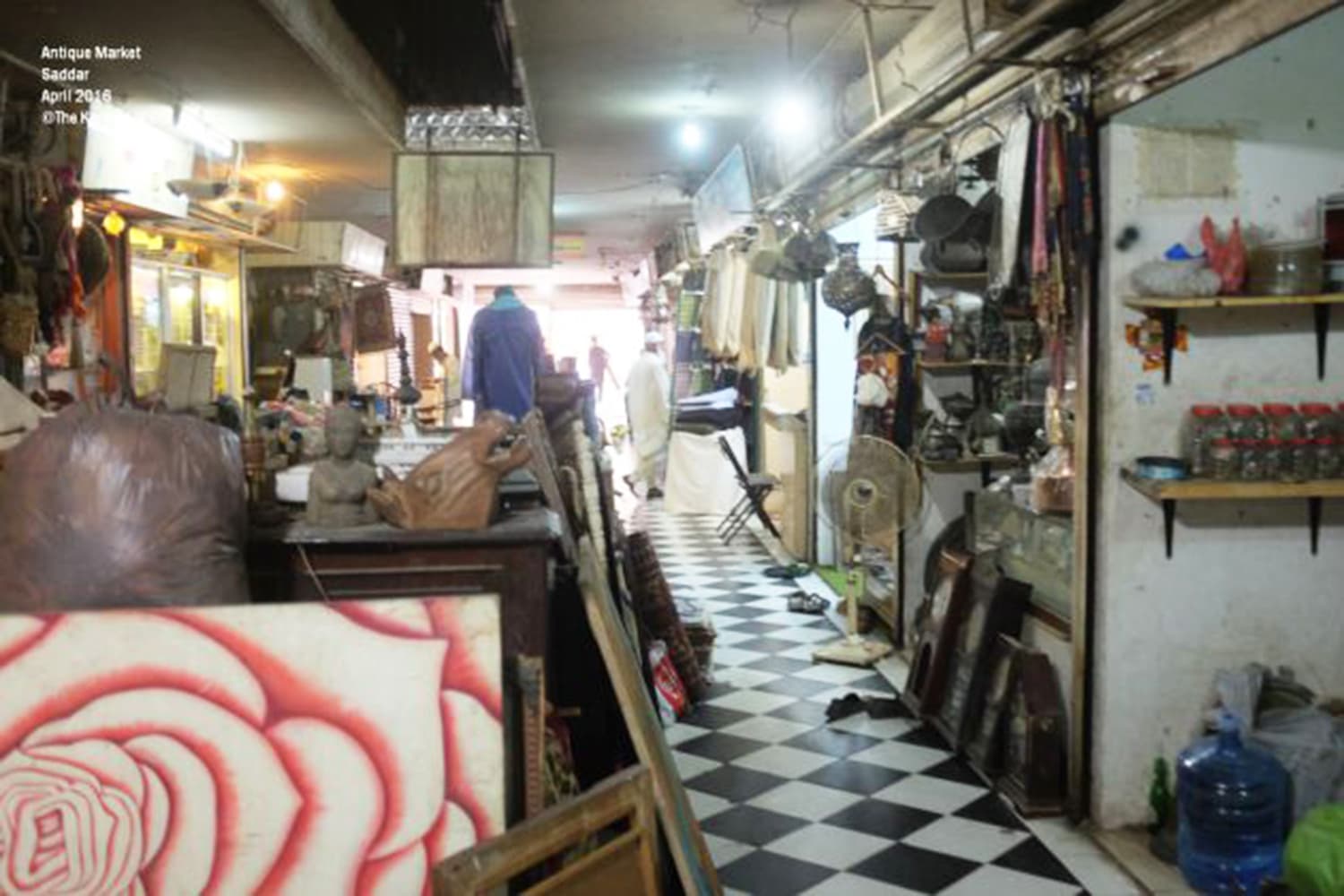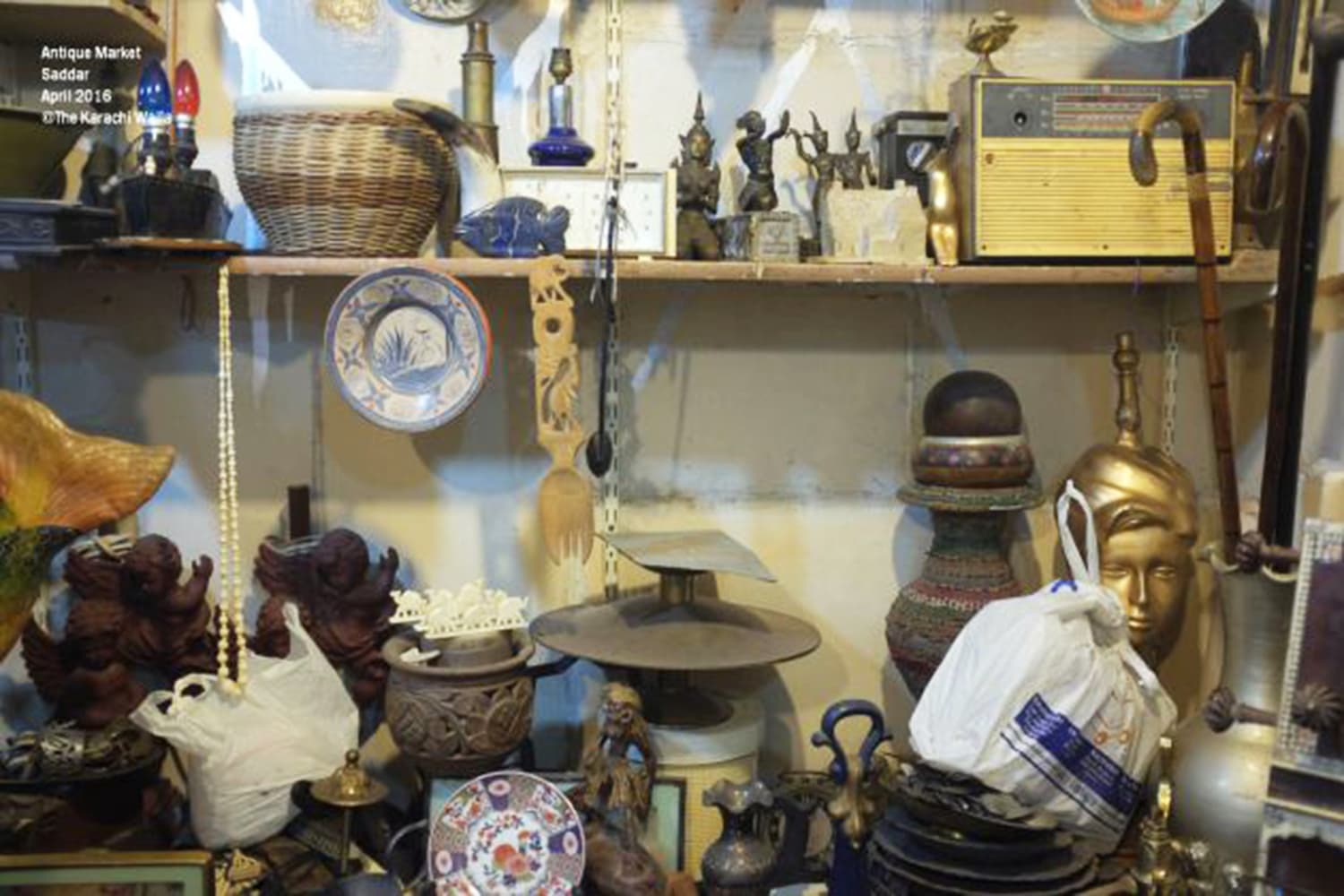 He asked me about my interests and dug out relevant collectibles from his shop. He told me that he can WhatsApp me more things as he wasn't sure what is making way to his shop next. He also offered to buy any antique items if I had anything lying idle in my house.
I drifted from his shop and explored others. Some of the shops specialised in paintings while some in parts taken out from ships. I found a huge collection of LPs in few shops. There was a discount if you buy them in bulk but I chose to be selective.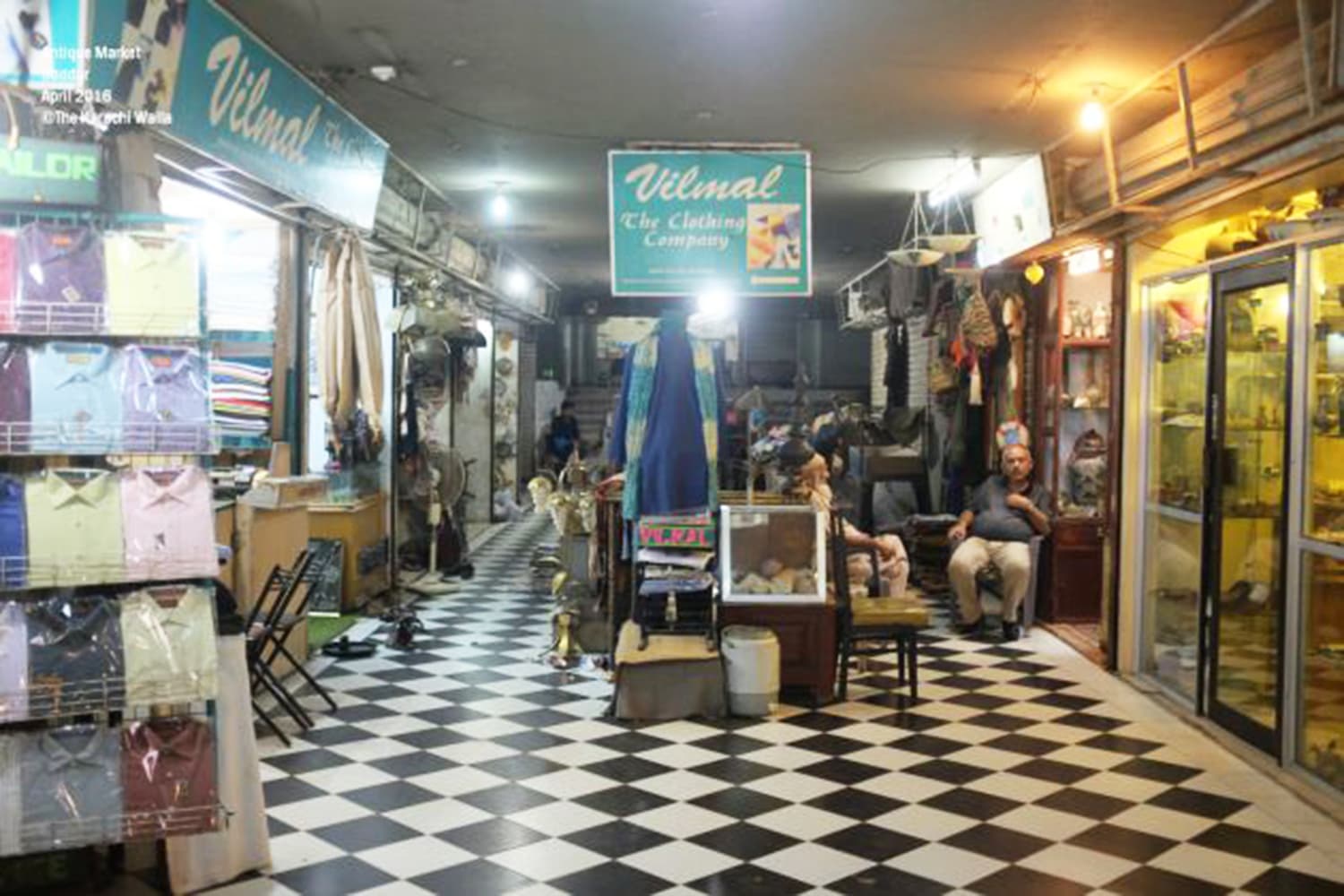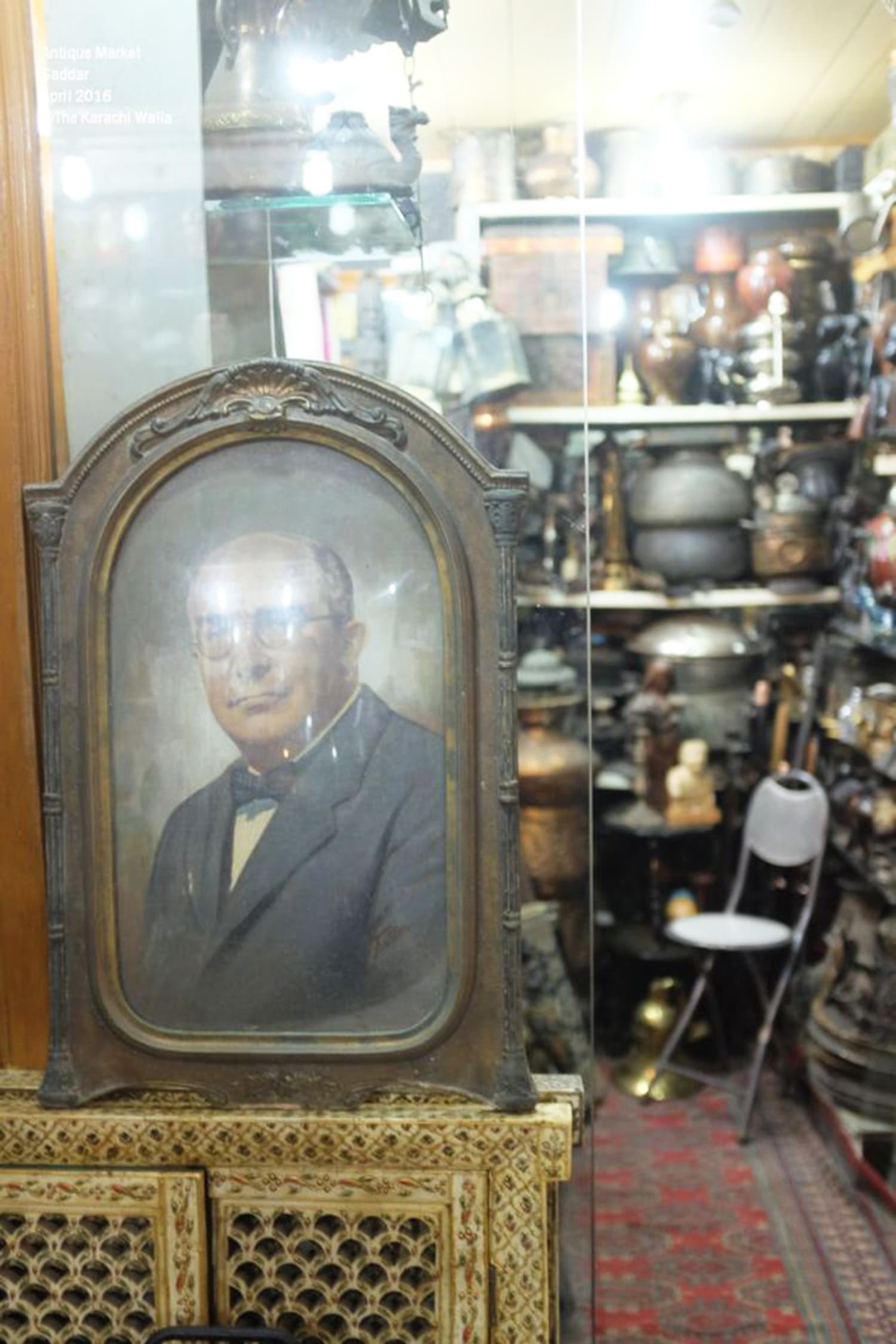 They had a better collection of Hindi files. I found in a tiny shop, a decent collection of Hindi movies: Guide, Pakeezah Aan, Hum Dono, Silsila, Namak Haram and others.
In another shop, I found some of Bob Dylan, Neil Diamond and Neil Sedaka.
As I walked outside, I wondered how long such antique shops could survive. These shops feed on rich memorabilia which classy denizens of 60s had in use.
In the world of software-driven madness, is someone still manufacturing such classy things?
And, more importantly, are people buying these things?
— All photos by author