Green Shirts and the Men in Yellow meet tonight in the T20 World Cup 2021 semi-final.
Follow Dawn.com's updates and score for T20 World Cup 2021 on the newly launched Live Blog here.
---
Pakistan and Australia have been facing each other in the knockout stages of world cups since 1987. During this time, the Men in Green have never beaten the Kangaroos in elimination matches.
For the Babar Azam-led current crop of Pakistan to beat the Aussies in the T20 World Cup 2021 semi-final tonight and break another jinx, these are the five things they need to do:
1- Win the toss and bowl first
Pakistan have played twice in Dubai during their five-match winning streak, beating both India and Afghanistan. On both the occasions, they chased.
After decades of being poor chasers, this Pakistan side suddenly seems more comfortable batting second than first. It's a remarkable turnaround, which owes something to the cricketing zeitgeist as well.
That, coupled with Dubai's dew factor make chasing the wisest choice.
Read more: Win toss, win World Cup: Is T20 title all on flip of a coin?
Also add to it the fact that of the four times Australia has knocked out Pakistan in World Cup competitions, only one (1987) came in a run chase. The other three times, Pakistan have batted first and failed to defend.
2- Go hard with the new ball
Pakistan are a top-heavy side but they still seem balanced when compared to Australia, whose best two batsmen — Aaron Finch and David Warner — are their openers and then there is a massive dip.
Mitchell Marsh is an okay batsman while Glenn Maxwell can be brilliant on his day but hasn't batted much this World Cup and could be a bit rusty even.
Steven Smith does not have a role defined and appears a fish out of water in this format anyway.
Marcus Stoinis can be good but is again not someone that can turn the game on its head all by himself and the same holds true for Mathew Wade.
Then comes the long(ish) tail. Apart from the top two and Maxwell, there are no scary names in this Aussie batting unit and there certainly are no Mike Husseys around anymore.
Thus, if Shaheen Afridi and Co can get rid of Finch and Warner early then the hardest part of the job is practically done.
3- See off Starc and Cummins
Pakistan have beaten five teams so far in this World Cup but none of those teams had express fast bowling options.
The pairing of Babar Azam and Mohammad Rizwan has not been exposed to searing pace ranging as high as 150kmph, which Mitchell Starc and Pat Cummins can reach, if needed.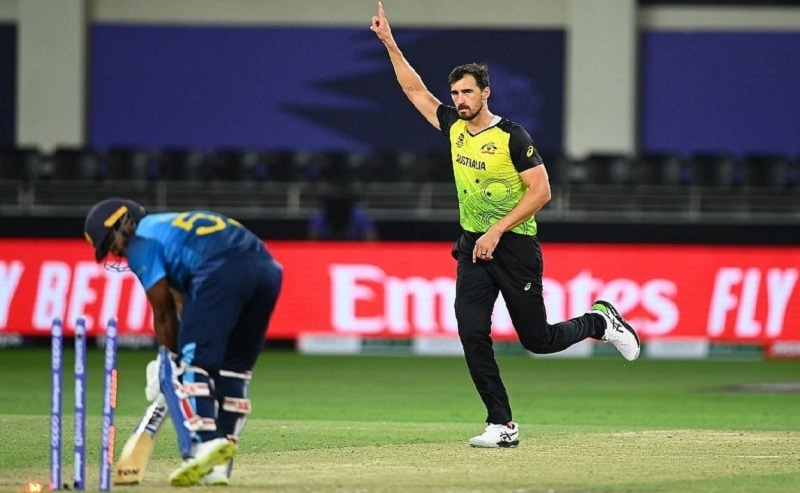 Like they did with Afghanistan's Rashid Khan and Mujeebur Rahman, the pairing of Babar and Rizwan will have to pay the Aussie pace duo their respect as well. A combined 60 runs from their eight overs and 120 from the remaining 12 is how the Pakistan batting unit would have to do their calculation.
4- Target Zampa
Adam Zampa has been in superb form this World Cup but he averages an extremely poor 42.75 runs per wicket against Pakistan in T20Is.
In fact, in six matches against Pakistan, Zampa has only taken four wickets, which is understandable as the Men in Green, like most Asian sides, are excellent players of spin. Thus, he is the one the Hafeez-led middle-order should go after.
5- Stick to what you know, what has worked
Australia's record against Pakistan could tempt the latter into trying new things but the best strategy right now for Babar and his think tank would be to just stick to what has worked so well so far.
The urge to change the line-up, shuffle the batting order or any other strategy tweaks should be resisted. As the axiom goes: don't fix what ain't broke.