DESIGN FOR LIVING
---
AkzoNobel Pakistan
You can count on us to bring colour to your world!
Global legacy: Paint has a universal connection with people and communities. This is where AkzoNobel comes in. For over 200 years, AkzoNobel has pioneered a world of possibilities by bringing surfaces to life. Our world class portfolio of brands – including Dulux, International, Sikkens and Interpon – are trusted by customers in more than 150 countries.
Our product offerings: Rapid urbanisation and increased demand for housing is likely to drive the demand for paints and coatings in Pakistan. This is where AkzoNobel's global scale and expertise come in. Be it protective, decorative or coil coatings, we have the right technology and a range of mixing machines and colour concepts. Colour consistency and quality is our forte. Dulux Colour Solutions offers over 2,000 shades and our customers can be confident that the colour they bring home is exactly what they paid for. Our innovations deliver advanced functional benefits. Dulux EasyCare inhibits bacteria growth on walls. Dulux Weathershield Powerflexx transforms the durability of exterior paint and in the waterproofing segment is our debut offering Dulux Aquashield Flexible.
Waterproof Basecoat: Our protective solutions cater to several segments, including chemicals, infrastructure, metals, oil and gas, power, port machinery and railways. AkzoNobel Pakistan leads in waterproofing for the construction industry with Intercrete – the only product range that offers advanced concrete protection with additional properties of elastomeric technology. Our intumescent coatings protect assets across commercial and oil and gas sectors from hydrocarbons and cellulosic fires for up to four hours.
Sustainability: This is one of our core values and our ambition is to lead our industry by pioneering a world of possibilities, empowering people, reducing our impact on the planet and innovating to deliver sustainable solutions to our customers. We call this approach to sustainable business – People. Planet. Paint. The Planet aspect sets clear targets to minimise our environmental footprint and we aim to cut carbon emissions by 50% by 2030. To achieve this, we have installed solar panels at our sites. Innovation is where 'Paint' comes in. We lead in the global paint and coatings industry and our goal is to reach a 50% level in our product sales in 2030. Driving our sustainable product portfolio are four innovation pillars, namely, Productivity, Asset Protection, Surface Enhancement and Environmental Protection.
People & Communities: AkzoNobel puts people and communities in Pakistan first. Our social initiatives address youth employment, educate future generations, support the vulnerable and use the power of paints to transform lives by uplifting communities. Our 'Let's Colour' initiative is making community spaces more fun and liveable. Our restoration projects like Tollington Market in Lahore and Pursakoon Chowk in Karachi have added colour to people's lives. Our Rainbow Village in Lahore has put fresh colours to the front facade of the Dher Pindi neighbourhood and helped residents rekindle affection for their homes.
AkzoNobel has risen to the challenges of the 'new normal'. Prioritising safety and well-being, our team distributed ration packs to 720 deserving painter families reeling from the impact of lockdowns, while the 'Dulux Protect Program' helped painters get back to work safely.
---
Al Khaleej Towers
Distinctive Architecture, Aspirational Lifestyles
Al Khaleej Towers is a project of Al Khaleej Builders and Developers, a leading developer in Pakistan, resolute in its vision to develop high-end communities that adhere to global standards.
Centrally Located, Visually Accessible: Al Khaleej Towers are ideally accessible via the Lyari Expressway, in proximity to some of Karachi's most popular landmarks and shopping avenues, including Ayesha Manzil, Hasan Square, Karachi Expo Centre and National Stadium. The development is envisioned to be a high-end community featuring luxurious 'super executive' apartments, deluxe penthouses and modern shops. Amenities include elevators with standby generators, community lounges, covered car parking, security and fire fighting systems, a gym and a gaming area.
Eye-catching Design: Al Khaleej Towers have been designed with a vision to blend modern and traditional architecture that has been achieved thanks to the combined vision of Arch Vision, the architects, and Beg Associates, the engineers, who have ensured the development of a modern high-end community safe from hazards such as earthquakes due to the use of earthquake resistant technology.
Every Moment is Precious: What does one want after a long hard day? A peaceful way to spend time with family. Our architects and interior designers have created modern and stylish apartments and penthouses with spacious bedrooms, dining rooms, drawing rooms, bathrooms and kitchens to make each and every moment you spend with them all the more precious. All these luxuries and amenities ensure that you can enjoy five star comforts every single day with your family members.
---
Diamond Jumbolon
Combating Climate Change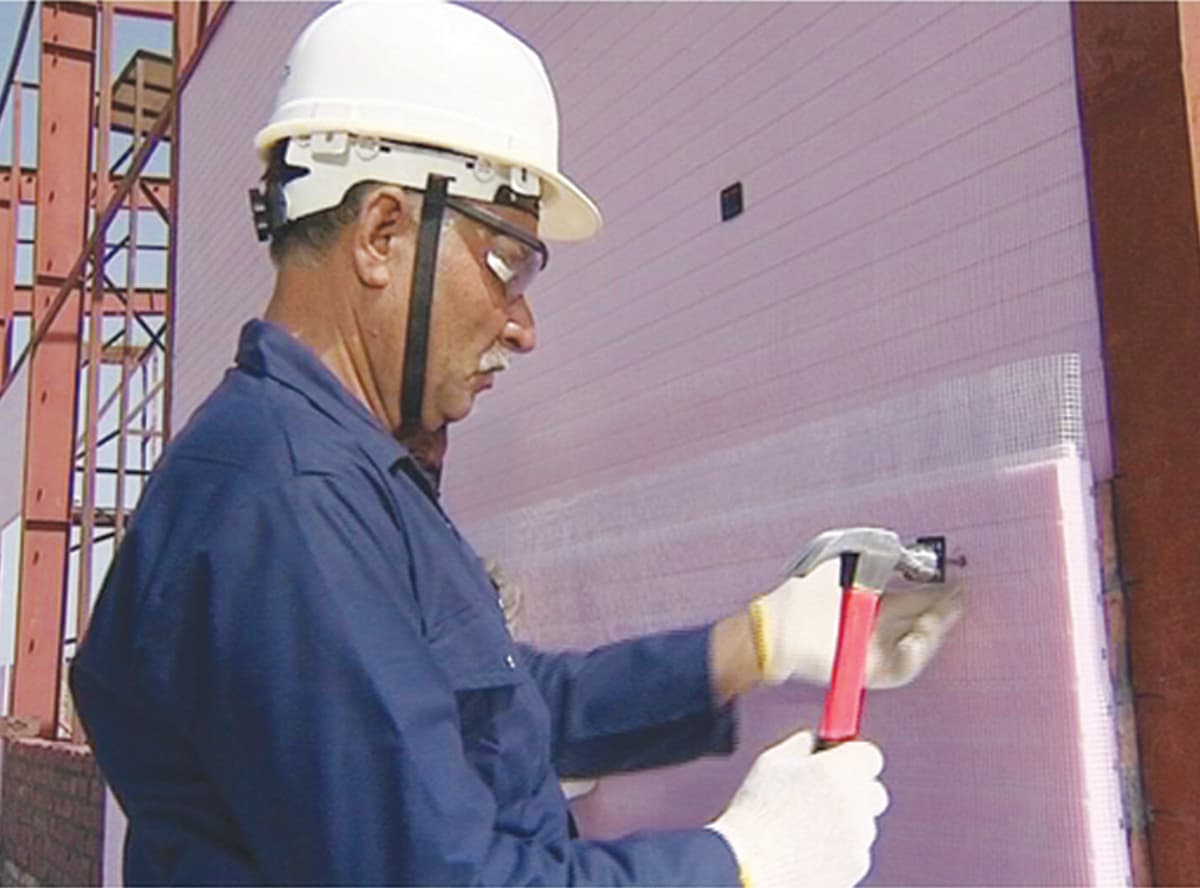 "Our house used to start to heat up by 11:00 am; it is now about 1:30 in the afternoon and the fan is still circulating cool air. What have you installed on our roof?'' This was a query I received from my first client (a housewife), after I successfully installed Diamond Jumbolon (insulation) on the roof of her home, an officer's bungalow in Kharian Cantt.
Thermal insulation in buildings remains one of the most neglected areas during the construction phase. Very rarely do contractors or architects educate their clients about the importance of installing it on roofs and within walls of their homes to achieve optimal thermal comfort, especially in the upper portions which are directly exposed to the sun. Air conditioners, no matter their tonnage, cannot, even when operated optimally, create ideal indoor temperatures around the clock. Furthermore, they consume large amounts of electricity, resulting in exorbitant bills and like all machines, eventually wear out and need replacing.
The upper portions of houses are used by children and the elderly and both are susceptible to the effects of heat strokes. Thermally insulated homes can prevent this as they shield spaces from both heat and cold.
When asked about the impact of Diamond Jumbolon on the roof of their house, a client stated, "Kisi kai han jatai hain to bohat garmi lagti hai. Apnai ghar aain to sakoon aa jata hai." ("Whenever I go to someone else's house, I feel really hot. Only when I return to my house do I feel at peace.")
I have received the same response from most of our clients. When I asked one of them, a naval officer, whose house we had insulated, why he had not installed air-conditioners in his sitting room, he said "We do not want to be too cold, the temperature is okay for us."
Thermally insulated homes/buildings can result in 35-40% in energy savings due to lowered use of air-conditioners in the summer and gas in the winter. This amount is enough to run large industrial estates (e.g. Sunder Industrial Estate/Faisalabad Industrial Estate) and such savings can substantially contribute to increasing GDP, creating jobs and reducing poverty. It will also help reduce imports of crude oil and gas and decrease the pressure on our circular debt. Moreover, buildings account for 50-55% of carbon dioxide emissions and other greenhouse gases due to the use of electricity and are consequently responsible for climate change, which has resulted in droughts in some regions and torrential rains in others. Furthermore, climate change has altered the sowing and harvesting seasons for crops resulting in increased food insecurity. By insulating our houses and other buildings we can contribute towards mitigating the worse effects of climate change.
---
Eclipse Resort Living & Mall
An Iconic First for Peshawar
By developing Eclipse Resort Living & Mall, Skyscape Developments has created an iconic first for Peshawar. Meticulously designed, Eclipse Resort Living & Mall comes with an advanced and luxurious architectural style. From the stunning mega mall to luxurious residences, everything reflects grace and attention to detail.
All features are unique and advanced. The six storeys of shopping and four levels of smart parking deliver an unparalleled, stress-free retail experience and include multinational brands for the first time in the region combined with an exciting vibrant entertainment and arts and culture scene.
Situated on the new Ring Road, the location is ideal. Ring Road, which is fully constructed right up to Warsak Road, passes through DHA and Regi Lalma, the new developments of the city leading to Hayatabad. The road is close to the motorway, making it easily accessible to cities adjacent to Peshawar.
The apartments are luxuriously appointed with impressive amenities, including smart locks and internet-controlled temperature and lighting, smart parking systems, as well as fitted kitchens and bathrooms made by one of the best brands in the world. The storeys above the sixth up to the 33rd floor are reserved for residential spaces. Every apartment will have its own huge balcony. The stunning views from the upper storeys of the towers encompass lush green lands and the tranquil Kabul River to the north as well as the historic Balahisar Fort and Peshawar to the south. The use of photovoltaic glass reduces energy consumption, water is collected and reused for plant hydration and the fabric of the building includes recycled materials, making it very eco-friendly.
Amenities include the sixth floor outdoor restaurants, Pakistan's first 26th floor infinity pool, 4D cinemas, the world's highest rooftop tennis court, a skywalk and a helipad. There are in total 387 apartments, including duplex apartments and penthouses, which incorporate an indoor private pool, gym, game rooms, a patio and staff quarters.
Eclipse has once again proved to be an epitome of sophistication and perfection and received International Property Awards for The Best Retail Development in the Asia Pacific Region, a first for Pakistan. Eclipse Resort Living & Mall aims to change perceptions by changing lifestyles and shopping experiences, thereby setting a new standard not only in Peshawar but across Pakistan.
---
Faizan Steel
Building a Strong Eco-Friendly Pakistan
Faizan Steel is the fastest growing manufacturer of deformed steel bars in Pakistan. The company started with the vision to revolutionise the steel industry and today, thanks to a legacy of over 30 years, it stands as a symbol of quality. It was a journey that adapted to changing times, but without compromising on the core values of developing quality, state-of-the-art steel products, while working towards a safe and eco-friendly world.
Faizan Steel's plant is located in SITE, Karachi, and supplies to major construction companies across Pakistan. In 1997, a manual mill with a production capacity of 30 tons was established, followed by a semi-automatic mill, which took production up to 150-200 tons and recently a fully automated, state-of-the-art, direct rolling mill was introduced (making the company a pioneer in this technology in Pakistan) producing 600 tons of high-quality deformed steel bars, along with a state-of-the art induction furnace, a multi-strand continuous casting process and an automatic bar mill.
Faizan Steel is committed to sustainable production and consumption by using preventive methodology, the effective implementation of waste management practices, energy conservation measures and continuous improvement in our environmental management system.
---
Pakistan Cables
Trusted Not To Compromise
No one wants to deal with recurring wiring issues around the house. When choosing to buy wires and cables, the process of choosing the right brand and type of product must not be ignored. Since a wire is a conductor of electricity surrounded by insulation, it directly impacts the safety of equipment, property and life.
Despite the availability of mid- and low-priced brands which compete only on price (often offering sub-optimal quality products), Pakistan Cables enjoys the patronage of customers who know the difference and rely on the brand to deliver the best quality that money can buy. As a business that has fostered an unwavering commitment to ethics, integrity, world-class product quality and innovation, we believe if we continue to do justice to our brand and reputation, the sky is the limit.
Often, when one browses through Dawn's Weekend Advertiser (the classified Sunday section), among the listings of high-end properties for sale, one finds Pakistan Cables listed there; a sign that discerning buyers value quality and look to Pakistan Cables as a critical feature in the home. By opting for a property wired with Pakistan Cables, buyers have peace of mind that their property will be safe and secure from electrical risks for decades.
With over 68 years of manufacturing and distributing world class solutions, Pakistan Cables has established the largest retail footprint in the industry. We have showcased Pakistan globally through three foreign collaborations and continue to be the preferred choice, whether for customers choosing to buy our products for their homes or for large scale infrastructure or commercial projects. Pakistan Cables is also the leading exporter in our industry, selling to over 25 countries and has been recognised by winning numerous export awards. Winning patronage and honouring stakeholders' trust has been a vital part of the Pakistan Cables story.
Our founder, the late Mr Amir S. Chinoy, is a well-known figure in the history of Pakistan's industrial revolution. Set up in 1953 in partnership with British Insulated Callender's Cables (BICC), the largest cable manufacturers in the world at the time, Pakistan Cables was among the first companies to be listed on the Pakistan Stock Exchange. By establishing Pakistan Cables, Mr Amir S. Chinoy's efforts enabled the birth and subsequent growth of an entire industry.
Fast forward to 2019, when the company launched Pakistan's first e-commerce platform to sell wires and cables directly to consumers. Later, in September 2020, we won the FPCCI's 'E-commerce Innovation' award for the Pakistan Cables E-store. This was the latest in a list of several innovations by our company, including introducing the latest technology in overhead line conductors through a product known as ACCC®, which doubles the output on transmission and distribution lines to help Pakistan overcome challenges faced by our overburdened and ageing electrical grid.
By the Mercy of the Almighty, awards and accolades have been part of the journey. This is a testament to the hundreds of people working day and night across Pakistan to make sure that we uphold the trust our customers have placed in us. This is a trust built over decades of consistency and driven by an ethos within the organisation to never compromise on quality.
Thank YOU Pakistan!
---
Pakistan Insulation
Pioneers in Energy Efficiency
Pakistan Insulation are pioneers in energy efficient products, be they Rockwool blankets, sandwich panels, pipe section covers or polyurethane products. These products, when applied to surfaces, prevent the transfer of heat into or out of surfaces and help increase energy efficiency and reduce energy costs by almost one-third.
Pre-Engineered Buildings (PEBs): These can be built in a fraction of the time it takes to construct buildings using conventional methods. We have constructed PEBs for many companies, including the Aga Khan Trust, AGP, Artistic Millionaire, Gul Ahmed, ICI, Imtiaz Supermarket, Kia, Toyota and many others. PEBs are less wasteful and take significantly less time to construct than conventional structures. While a commercial building made of brick and mortar takes months or even years to complete, the same structure can be erected as a PEB in a matter of weeks or months at most. Another advantage is that they are a completely dry construction. This is very different from conventional methods which require wet cement to make concrete, making PEBs more hassle-free and easier to handle logistically compared to wet construction. As a result, it is much easier to transport the parts needed to build a PEB into remote parts of the country, where it is not easy to transport wet construction ingredients. Our PEBs are stronger than conventionally made buildings, which is essential when constructing a factory or any commercial building where there is a high load.
Light Gauge Steel (LGS) Structures: Whereas our PEBs are used to make large industrial buildings, LGS structures are used for commercial and residential buildings, such as hospitals, schools and high-rise buildings. They are lightweight and can be used for flooring in pre-existing buildings without putting too much strain on the foundations. As these structures do not use any wet parts and are made with steel and dry cement boards, they do not create any mess to the pre-existing structure. They are also less logistically complicated. Another advantage is because they are made of steel and Rockwool boards, they are fire and earthquake resistant, which is very useful in the northern areas of Pakistan. Like our PEBs, LGS structures are more time efficient compared to conventional methods of construction. We have made LGS structures for Dow Medical, Aga Khan Educational Trust and Bahria Icon as well as many others.
Continuing with our vertically integrated production, we have started making clean rooms for the pharma industry. We are here to provide Pakistan with the best possible energy efficient construction solutions.
---
ParkView City
Clean and Green Living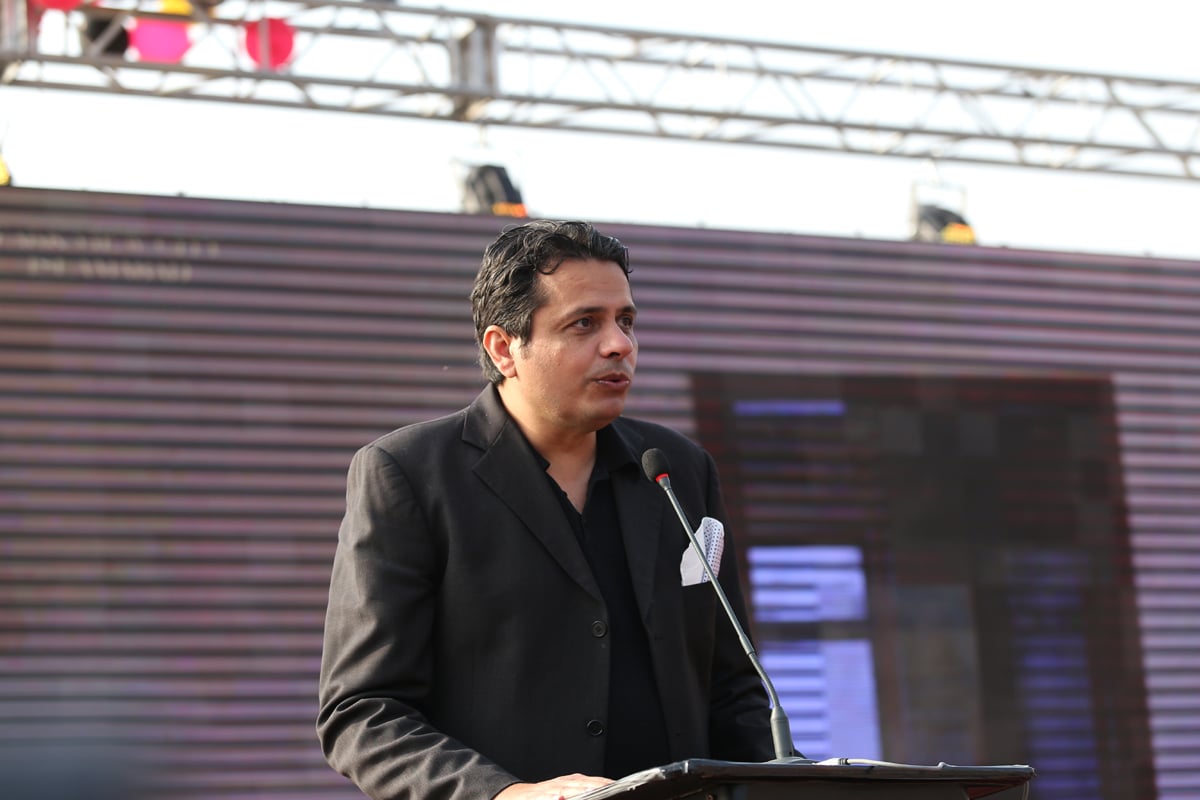 ParkView City is an auspicious housing project from the Vision Group. The Vision Group started their journey in 2000 and since then has delivered successful real estate projects in Lahore and Islamabad known by the name of ParkView City.
Comfort Living in an Eco-friendly Environment: ParkView City Lahore and Islamabad offer safe, secure and comfortable living in an eco-friendly environment where everything from the construction of the houses to the overall design and layout focuses on clean and green living. Our objective is to create an environment that encourages the use of nature. ParkView City Lahore is located near the Ravi River, which provides clean air with planted trees, allowing members to enjoy the outdoors in a fresh and unpolluted environment. ParkView City Islamabad is located within the surroundings of the breathtaking Margalla Hills, bringing residents closer than ever to nature, while simultaneously providing splendid hill views. ParkView City has won the Most Environment Friendly Project Award from the UK Business Awards.
Park View City Islamabad: ParkView City Islamabad is the only society with a CDA NOC in Zone IV of Islamabad. It offers world-class amenities in terms of residential/ commercial plots and pre-built homes. Located at the edge of Islamabad's Botanical Gardens, ParkView City is easily accessible from multiple destinations and offers 3.5 marla, five marla, 10 marla and two kanal residential plots and terraced houses, along with six and eight marla and one kanal commercial plots, a lake view restaurant and a food court. The commercial zone offers a convenient and luxurious shopping experience.
Park View City Lahore: ParkView City Lahore is a modern state-of-the-art society complete with a community centre, commercial area, health club, mosque, security cameras/surveillance and a secure protective boundary wall. Registered with the Lahore Development Authority (LDA), ParkView City comprises residential 3.5 marla, five marla, eight marla, 10 marla and one kanal plots. The location on main Multan Road opposite the DHA EME sector is ideal. Situated at a distance of about three kilometres from Thokar Niaz Baig Flyover and Canal Road and two kilometres away from the Lahore-Islamabad Motorway, ParkView City Lahore is easily accessible from all areas of Lahore.
State-of-the-art Facilities: ParkView City Lahore has a state-of-the-art branch of The National School, equipped with all the amenities present in the best educational institutes in the world, and a highly qualified faculty. Regarded as one of the best educational institutes in Pakistan, the National School has an on-the-premises zoo that houses animals such as deer, ostriches and peacocks. To promote a healthy lifestyle, ParkView City has a sports complex, housing a range of advanced equipment and amenities as well as malls housing well-known brands.
Our goal and mission is the development of purpose-built, ultra-modern, functional and distinctive architecture-driven housing and commercial structures based on quality and innovation. We provide unmatched luxury to our residents and an exceptional lifestyle and a safe haven to build their homes.
---
Ravi Riverfront City
The Longest Riverfront in the World
No matter how technologically advanced we become, the need for water always persists; which is perhaps why, since time immemorial, human civilisations have come into being and thrived along river banks. Be it the Nile or the Indus, rivers and civilisations are not easily separated.
Lahore's proximity to the great Ravi River is no coincidence. In fact, the Ravi once passed through what we now know as Old Lahore or the Walled City, and was essential in sustaining the city's life and commerce for centuries. However, for a brief moment in history, we forgot its importance and started taking it for granted. Ravi Riverfront City could be the big opportunity to turn back the tide and restore both Lahore and Ravi to their former glory.
Lahore's future, and by extension the future of Punjab, is intricately tied with the Ravi. Both Lahore and Ravi need sound sustainable development and this is where the Ravi Urban Development Authority (RUDA) will play a crucial role.
This far-sighted initiative of the Punjab Government was initiated to spearhead a future-focused and sustainable urban development that will help restore the Ravi's glory and save Lahore from water scarcity, overpopulation, housing problems and the various socio-economic ills that come from these core problems.
The five trillion rupee Ravi Riverfront City Project, inaugurated by Prime Minister Imran Khan in August 2020, will be the second largest planned city in Pakistan after Islamabad. With a covered area of 102,074 acres, the Ravi Riverfront City Project will sustain life and commerce for 10 to 12.5 million people and will be developed over three decades.
The project will restore the Ravi as a freshwater source with the construction of barrages and man-made lakes. It will have solar and wind power generation projects to support residential, commercial and industrial power needs. The completed city will run along both banks of the Ravi and will be the longest riverfront in the world – 46 kilometres of sustainable urban development to meet the demands of Punjab's growing population and urbanisation.
The importance of infrastructure cannot be overemphasised. Imagine a highly skilled and talented population stranded on a deserted island with zero infrastructure. Now imagine the same population on the same island but with functioning hospitals, schools, business centres and roads. You get the picture. To make economic progress and step into the future with confidence, we need infrastructure that can sustain the healthcare, education, business and innovation needs of the future. RUDA ensures that with dedicated zones (Knowledge City, Medical City, Entertainment City and Innovation City) progress will be made in every walk of life.
Progress on the Project recently hit an important milestone when a consortium of over 10 companies acquired the rights to develop the first phase called Sapphire Bay, which consists of approximately 44,000 acres, including 5,000 acres of river land.
While the idea of a riverfront city has been in existence for 15 years, it was not until recently that the vision began to materialise into reality. Ravi Riverfront City will include high quality residential, industrial, commercial and recreation zones, spread across 12 sectors and will be something every Pakistani can look forward to.
---
Rockrete
A Reliable Partner for the Construction Industry
Since 2007, Rockrete Private Limited has pioneered the concrete industry in Pakistan. Based out of Karachi, we specialise in the production and marketing of wet-cast concrete products and traditional dry-cast concrete products, such as pavers, blocks, curbstones, tiles, tactile pavers and tree protectors. We offer a vast selection of products, colours, finishes and sizes to design open spaces. Our Wet Cast Concrete Production technology allows construction professionals to customise designs and surfaces of concrete pavers with a relatively low cost of entry. Wet Cast Concrete Pavers allow for smoother and fair-faced finishes which are easier to clean and come in solid/bright colours. Rockrete has worked on several notable large-scale projects in Pakistan that require high load-bearing capacities and demand strict specifications.
As a leading building materials company, we continue to innovate and offer new products to Pakistan's construction industry. Concrete pavers, tiles and curbstones are aesthetically appealing, highly durable, require low maintenance and are easy to install. Rockrete is a reliable partner for construction projects from the planning stage to the final execution and includes design models and material requirement assessment. Our production facility is located in Karachi with easy access to all areas of the city as well as other parts of Sindh.
---
Star Marketing
A brand Leader
"The mission of Star Marketing is to offer superior products and services in the real estate sector by developing innovative solutions that help the clients, builders and retail property operators."
Star Marketing (Pvt) Ltd., are considered a market leader in innovative real estate marketing. With an experienced and qualified team of successful marketing and advertising practitioners, we have acquired a sound reputation and an outstanding track record of success.
Mission Statement: Star Marketing was established with the objective of establishing a real estate marketing institution aimed at developing innovative solutions to help clients, builders and retail property operators visualise and forecast the results of their investments, thus reducing the uncertainty that characterises the real estate business and investments in Pakistan.
Helping Clients: We provide our clients with exciting housing opportunities and investors with a superior rate of return. We promote projects for a wide range of builders and developers, offering complete one-window solutions from the preliminary assessment of the project through to strategic marketing and selling.
Skies are Our Borders: We are ready to serve clients in Pakistan as well as around the world. With representatives in Bahrain, Canada, Denmark, Kuwait, Netherlands, Saudi Arabia, the UAE, the UK and the USA, Star Marketing has successfully developed a highly effective network of international real estate marketing.
Expertise
Market Research: We undertake market research before the launch of every project, so that the objectives and market requirements are fully understood before the launch of every campaign.
Marketing Plan and Strategy: We have the expertise and experience to devise targeted strategies and we execute 360-degree marketing plans for all types of real estate projects anywhere in the world.
Advertising: We use the services of Manhill Advertising & Marketing, one of the most creative advertising and creative agencies in Pakistan.
Digital Marketing: Along with modern marketing techniques, we use traditional direct mail marketing methods to approach potential customers. This ensures regular growth in our customer and investor database.
Tele-Marketing: Our highly trained and goal oriented team of telemarketers work around the clock to provide complete backup support to our clients.
Retaining Clients: We not only use our own innovative strategy of real estate marketing, we also focus on customer retention.
Success Story: With a truly innovative style of marketing, we have a long list of successful residential and commercial projects throughout Pakistan. Star Avenue Islamabad, Safari Garden Lahore, Sun Overseas City Gwadar, Gulberg Greens Islamabad, DHA Oasis Karachi, Lyallpur Galleria Faisalabad are examples of a few of our large, ongoing projects.
---
Shabbir Tiles and Ceramics Limited
The STILE Factor
Incorporated in 1978, Shabbir Tiles and Ceramics Limited (STILE) is the pioneer and first private sector enterprise in the ceramic industry of Pakistan. Listed on the Pakistan Stock Exchange, the company brand STILE enjoys the leading position in the ceramic and porcelain tiles industry of Pakistan and has a product range that is unprecedented in terms of diversity. STILE offers a wide range of sizes, surface finishes, colours and designs in porcelain and ceramic tiles, all of which conform to high quality standards of durability and aesthetic values. The company has successfully diversified into building and installation materials and achieved considerable success in manufacturing and marketing.
STILE is proud to be the only brand to have been ISO Quality Standards certified by Centro Ceramico Lab, Italy. It has also successfully obtained the Certification of Quality Management System under ISO 9001:2000 from Lloyd Quality Assurance. Our products are distributed through the largest nationwide dealership network, comprising over 300 dealers operating in more than 35 cities in Pakistan. STILE also operates a number of branded Emporium and Design Studios spread across various cities including Karachi, Hyderabad, Multan, Bahawalpur, Faisalabad, Lahore, Rawalpindi, Islamabad and Peshawar. STILE Emporium and Design Studios cater to the aesthetic requirements of our customers, providing them with the inspiration to create beautiful and elegant home interiors and exteriors.
Visit any nearby STILE Emporium and Design Studio for a memorable experience and create unique living spaces with unmatched quality tiles that are highly durable and conform to ISO European standards.