Roads flooded, people stranded, homes damaged — citizens hope for miracle as rains wash away government's rhetoric.
Heavy rain lashed Karachi and other districts of Sindh for the second day in a row, submerging many low-lying areas and forcing the provincial government to declare a rain emergency.
As has become the norm, the rainwater flooded streets and even major thoroughfares in the port city, causing damage to hundreds of vehicles besides other infrastructure in these areas.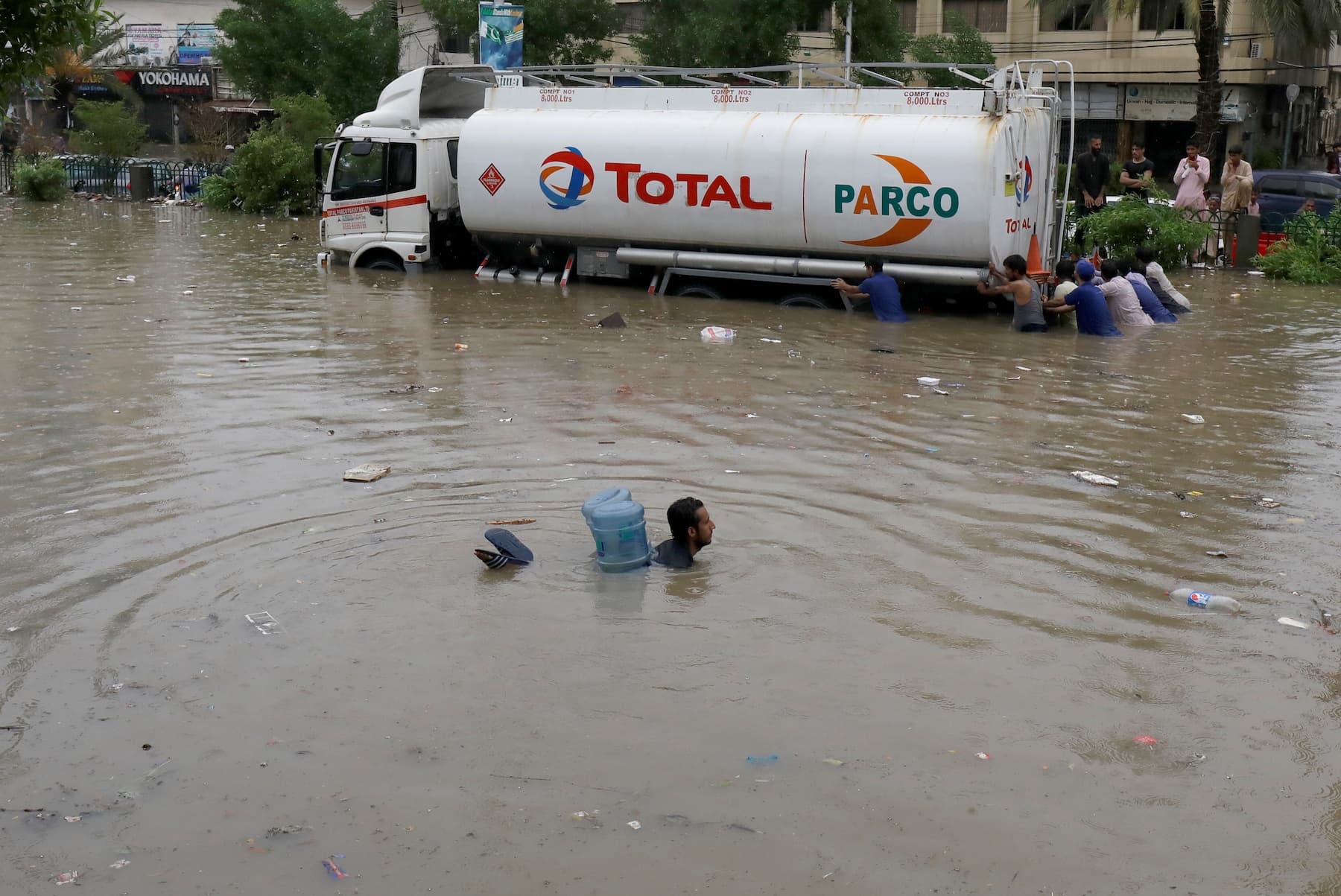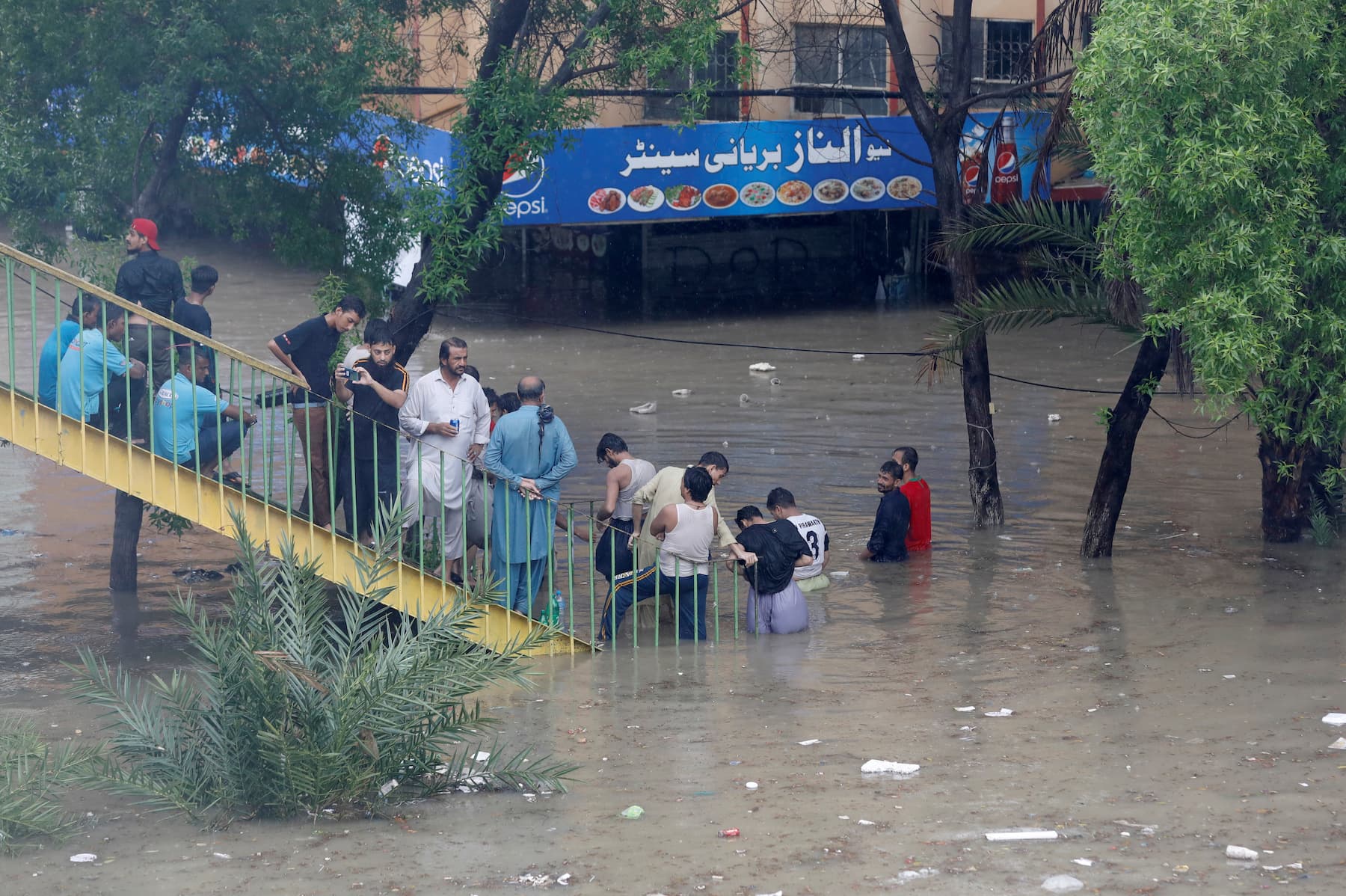 ---
Header image: A man stands outside his cabin on a flooded street in Karachi during the heavy downpour on Tuesday, August 25. — Reuters