I wanted to tell the world what I was feeling, but I suspected no one would understand me.
I will admit that I had rather romanticised ideas about Sialkot before I went there.
As a foreigner, it's difficult to judge what sort of a reputation a place has locally — such concepts are built up over generations, and imbued in one's psyche over a lifetime.
However for me, as a fan of all things Pakistani, Sialkot exuded a particular romance — after all, my concepts of the city were built by what I had read and heard.
Films and stories, particularly Punjabi literature, seem to feature Sialkot fairly prominently.
It is often referred to as a place where one's desi relatives live, or fondly described as the place where one spent a childhood, reminiscing about a local culture unpolluted by the flaws of the modern world; lassi from the market, saag picked straight from the khait and so on.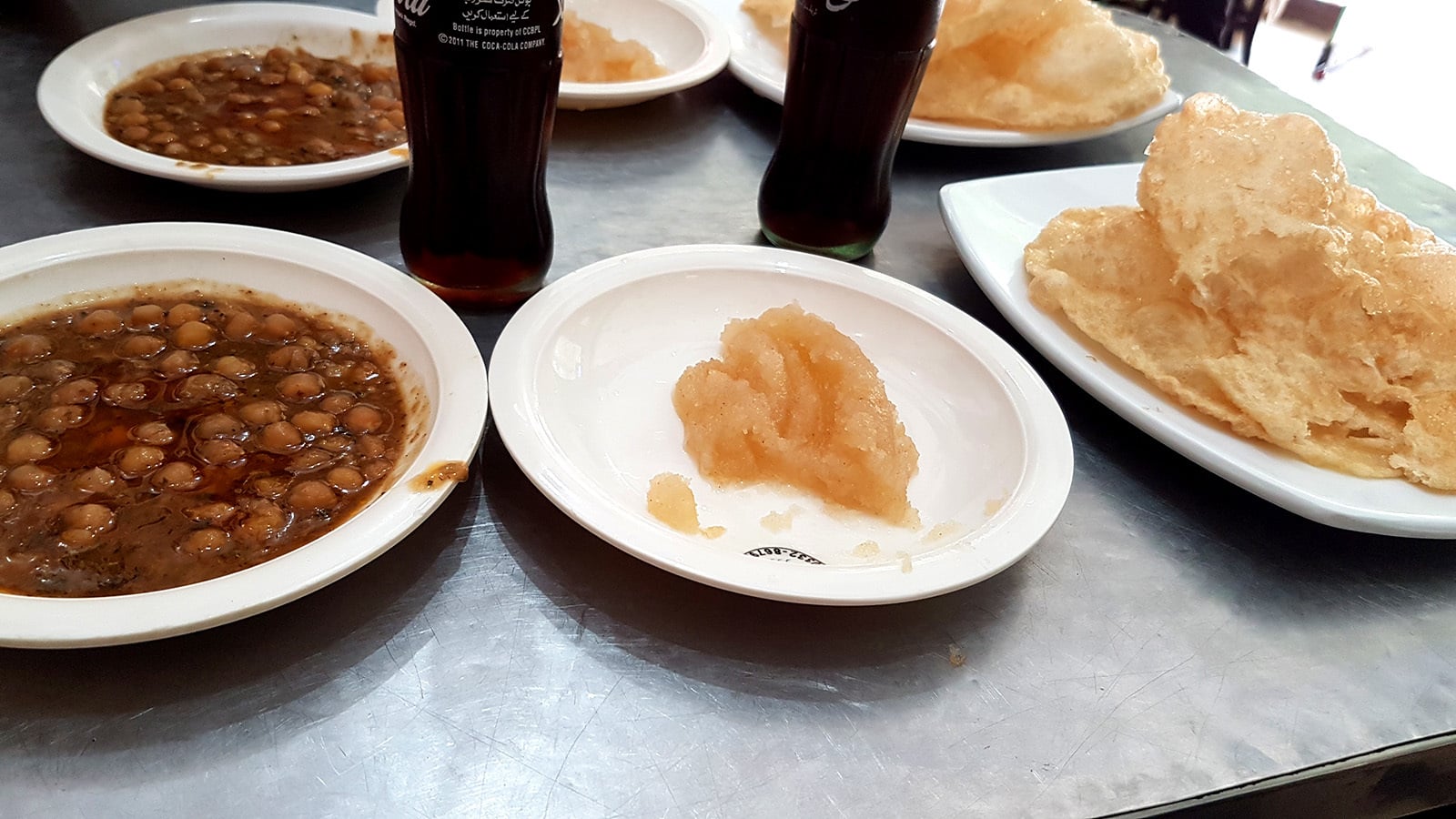 Sialkot also seems to feature heavily in stories of Partition — as a destination for those who bravely trekked across the fields, as a place of vivid memories for those who ended up on the Indian side, or as home for those communities who stoically held on and rode out the spasms of violence.
And then there's the fact that it was the birthplace of Sir Muhammad Allama Iqbal, Pakistan's national poet, distinguished philosopher of the 20th century and master of Urdu literature.
In short, for a Pakistan-lover like myself, Sialkot seemed to be a centre of history and culture, and a place that I would simply have to visit.
However, the question remains of whether Sialkot has much to show for all of this - and as such I would have to go to discover for myself.
My trip there would be both to research for my book, a travel guide to Pakistan, and a personal pilgrimage to the centre of history and culture for the country which I love.
Soon after arriving, my initial impression of Sialkot was one of a quietly industrious city with a curiously friendly populace.
I'm usually extremely skeptical of labelling an entire city as 'friendly', especially considering the different treatment I automatically receive as a foreign mehman — something worthy of another discussion altogether.
However I can't deny that the taxi drivers and vendors I met in Sialkot were, invariably, disarmingly jolly in a way that I hadn't experienced elsewhere in Pakistan.
I knew that for my breakfast I would have to search out the best desi nashta I could find — and I had been recommended halwa puri, made from the purest desi ghee, from Hassan Din in the old city.
That sounded like something from a story in my Urdu language reader, which was filled with enchanting if fanciful fiction; I knew I had to go.
The shop is on a corner in the old city, easily identified by the huge vats of ghee outside and the delicate smell of sweetly fragrant halwa emanating from its open shutters.
I ordered, took a seat, and quickly devoured my breakfast — sinfully oily puris and soft halwa equally sweet and savoury, balanced by lip-smacking channay.
This is the stuff that culinary dreams are made of.
Sated, I wandered back into the old city's narrow streets. Sialkot's old city seemed to have a certain, slightly atmospheric haze hanging over it; perhaps it was the nearby industries, or perhaps it was the dust kicked up by the frenzy of activity in the commercial centre (even on a Sunday morning).
I had to squint to find my bearings; the sun had risen and was glaringly bright that morning.
With my senses overloaded, and my belly full of nashta, my mind was swimming with nostalgia for all those stories I had heard and read.
Looking at my map, I was excited to know that nearby were a couple of historic sites which related to my interest of the history of the region.
Among them is the Shawala Teja Singh Temple, a Hindu-temple over 1,000 years old, and the Sialkot Fort, much of which has been destroyed and the interior of which now bizarrely has been repurposed as a police station and government college.
However, the remaining walls of the Sialkot Fort still loom over one or two streets of the city, their bricks bursting forth with the pressure of growing tree roots and grass shoots.
What civilisation we humans do not destroy, it seems, is eventually reclaimed by nature anyway.
My main destination for the day, however, was Iqbal Manzil, the haveli in which Allama Iqbal grew up.
There's something strangely electrifying about visiting the place of birth of an influential figure — perhaps it's the suspicion (or superstition) that something about the place is what blessed the figure with such talent or providence.
Allama Iqbal's house is a distinctive red and white structure just up the road from Hassan Din.
The entrance to the house is not as obvious as one might expect — instead of the main doors on the front, you enter through the slightly obscured door to the right, and up a few steps into the front hall.
Walking through the rooms where Iqbal was born, accompanied by a small number of locals, I couldn't help but feel a swelling sense of admiration for the building, the man himself, and for the concerned folk who have committed themselves to maintaining this slice of history.
Despite having travelled to over 40 countries, never have I visited the birthplace of someone so influential as to have envisioned the creation of a nation state — much less such place so well preserved.
No doubt, it could be better preserved; a quick internet search reveals the challenges Iqbal Manzil has faced over the years.
However it could also be much worse; it's a testament to the will of those who care, particularly the admirable work of curator Mr Riaz Hussain Naqvi, that so much of Iqbal's humble abode has been preserved.
In one room stands the crib that the young Iqbal slept in; in another, a cupboard storing books and a few personal belongings of the great man.
In the kitchen, the restored wooden steps lead up to a larder; in a drawing room is the chair he spent so much time in, thinking, and in the room he used as a bedroom as an adult are the original ceiling fan and the hookah pipe he was famously photographed with.
Throughout the building, too, were plenty of pictures of his Iqbal with his family, both his parents and children, and with various delegations and individuals key to his life in Europe and to the independence movement back home.
Scraps of paper, personal notes and formal documents signed by the visionary thinker are preserved behind glass.
I could have spent all day, perhaps more, reading whatever was in English and practicing my rusty Urdu, deciphering the script of both the captions and the often-scribbled handwriting.
I stepped back out into the city streets. The heat of the day was building, but I didn't care; the city was still busy with its regular humdrum of activity, but in my mind I was brimming with enthusiasm.
I wanted to tell the world what I was feeling, but I suspected no one would understand me.
The whole morning had been a pilgrimage of sorts, and had culminated in a visit to the place where the Pakistan story arguably began.
And in Sialkot, I discovered there is no shortage of stories to tell.
From the 1,000-year-old Hindu temple, to the time-honoured breakfast I had eaten, and the place where a man from humble beginnings would go on to philosophise on such lofty ideas as religion, identity and humanity.
In Sialkot, history lives.
---
Have you explored the old cities of Pakistan? Share your experience with us at blog@dawn.com