Syed Mehdi Bukhari writes about his experience of shooting portaits with the Huawei P20 Pro.
My sojourns started around 12 years ago with my first trip to Gilgit-Baltistan. To this day, every year, I leave the plains of Punjab for Gilgit-Baltistan's sky-high mountains and valleys.
My fascination with the natural beauty of the region would have faded with time, but it is the sincerity and love of the people there that takes me back to Gilgit-Baltistan every year.
When I am there, I play with children in the streets, chat with elders, and receive loads of blessings and love from the elderly. This refreshes me to the core as I once again return to Lahore to earn my livelihood.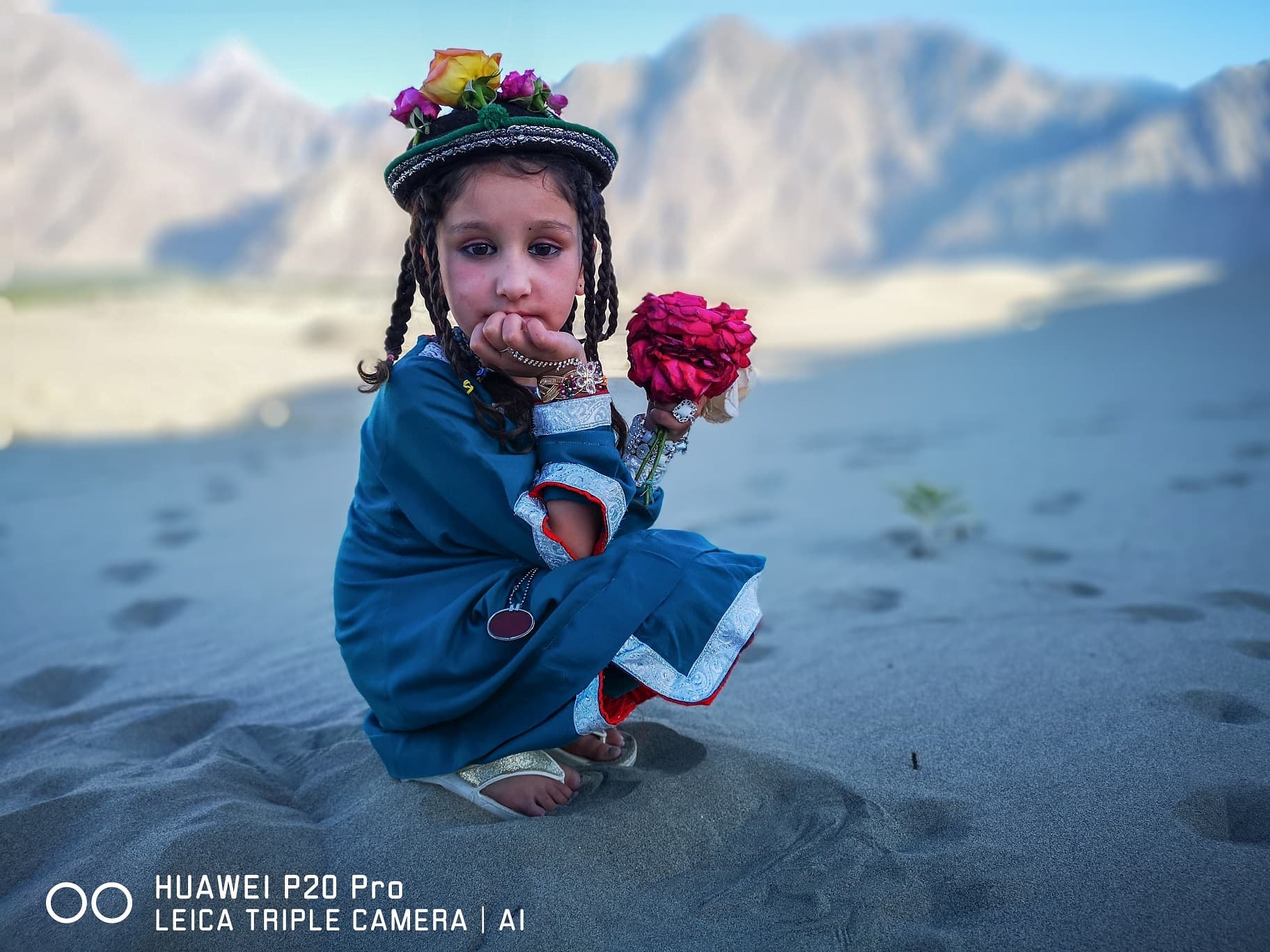 I have extensively shot the people of northern areas through my camera. Times have now changed and smartphones are gradually replacing DSLRs. This is what I did this time — abandoning my high-end DSLR in favor of the HUAWEI P20 Pro.
Shooting portraits is a simple job if you have smart gadgets like the HUAWEI P20 Pro. You just need to point the camera and let the smartphone do its job. Thanks to the Artificial Intelligence (AI) scenario sensing capabilities, it automatically senses the ambient light and light on the face. There is a control of aperture from f/0.95 to f/16.
If you want a superb blurry backdrop (Bokeh) you just need to adjust the aperture value at f/0.95, and vice versa if you need to add some depth in your scene you can rapidly adjust the aperture level according to your choice.
The HUAWEI P20 Pro has a two-tone flash unit with a color temp sensor built-in to look at the ambient light and adjust the flash to match. There are three color modes on the top of the screen. Standard, Vivid & Smooth.
Standard mode
If you select the standard color mode, it will work like a DSLR's standard mode. The scene is not saturated, however, it delivers slightly dull colors which maybe liked by some.
Vivid mode
On vivid mode the overall scene will saturate and the colours will look more realistic and sharp. I found that on vivid mode, the camera is prone to adjust the colour red and may over-expose the red. This mode is for those who love sharp colors in their photos.
Smooth mode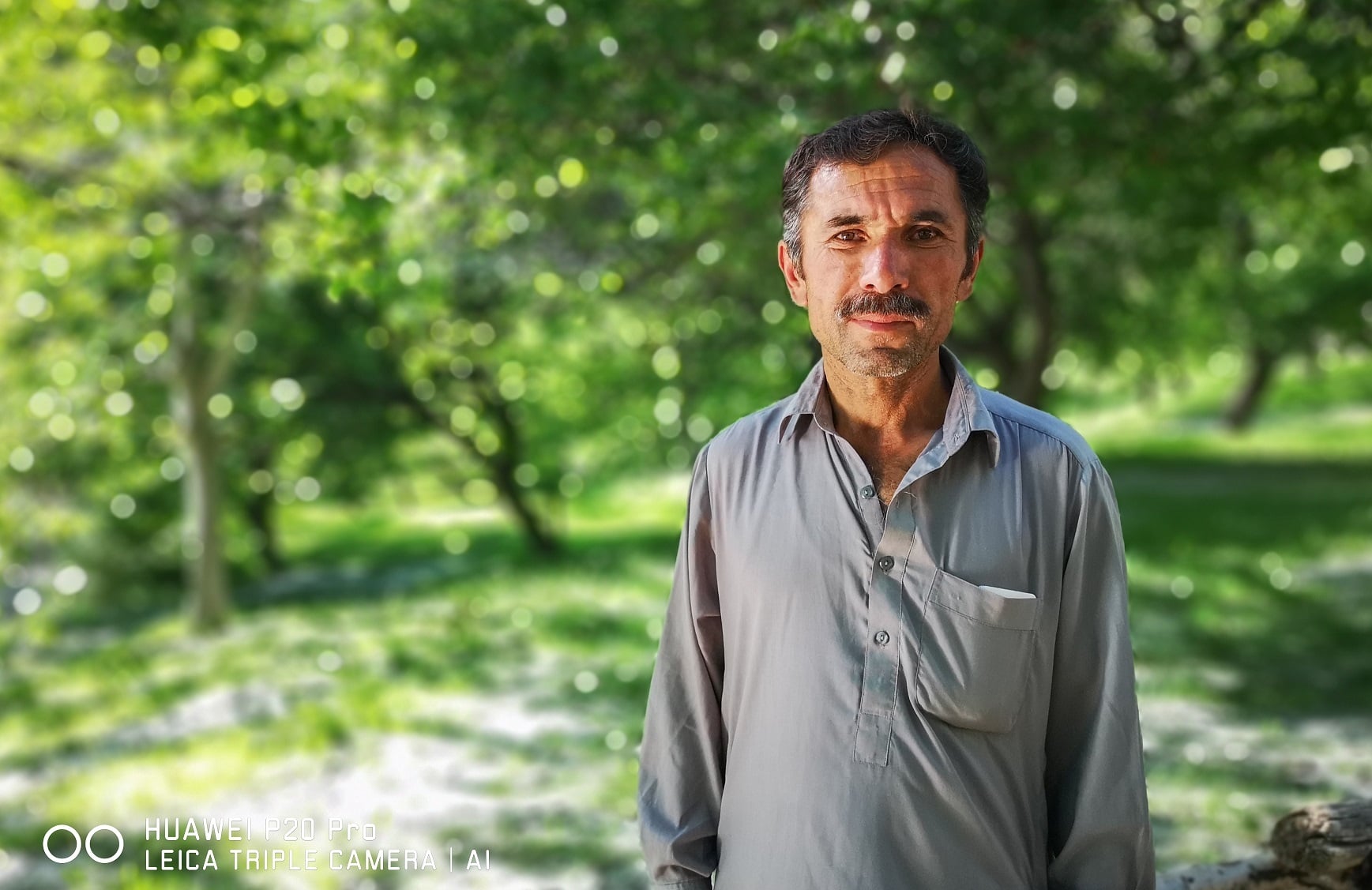 This one is a hybrid between the standard and vivid modes, and will boost the colours a little. The intensity of colours are controlled by the built-in software of the camera.
Huawei has promised a lot with HUAWEI P20 Pro, and with such respectable hardware onboard, the camera's impressive performance shouldn't come as a surprise. For a smartphone it performs very well; particularly when you stick to optimum camera settings and low sensitivities. In fact, many images turn out indistinguishable from those captured using a high-end compact camera.
Pushing the camera to its limits shows that while it can do a lot of things very well, it's unlikely to replace an interchangeable-lens camera. Noise reduction and sharpening issues highlight the role of processing to get images looking as good as they do too.
That being said, Huawei deserves credit for furthering the scope of images that are possible from smartphone cameras. With Leica's help, it has managed to raise the bar with its most recent releases – and it's certainly exciting to think that things are only likely to get better from this point on.
All photos have been shot by the author using the HUAWEI P20 Pro. The images are non-edited and non-retouched.
---
This content is produced in paid partnership with Huawei and is not associated with or necessarily reflective of the views of Dawn.com and its editorial staff.