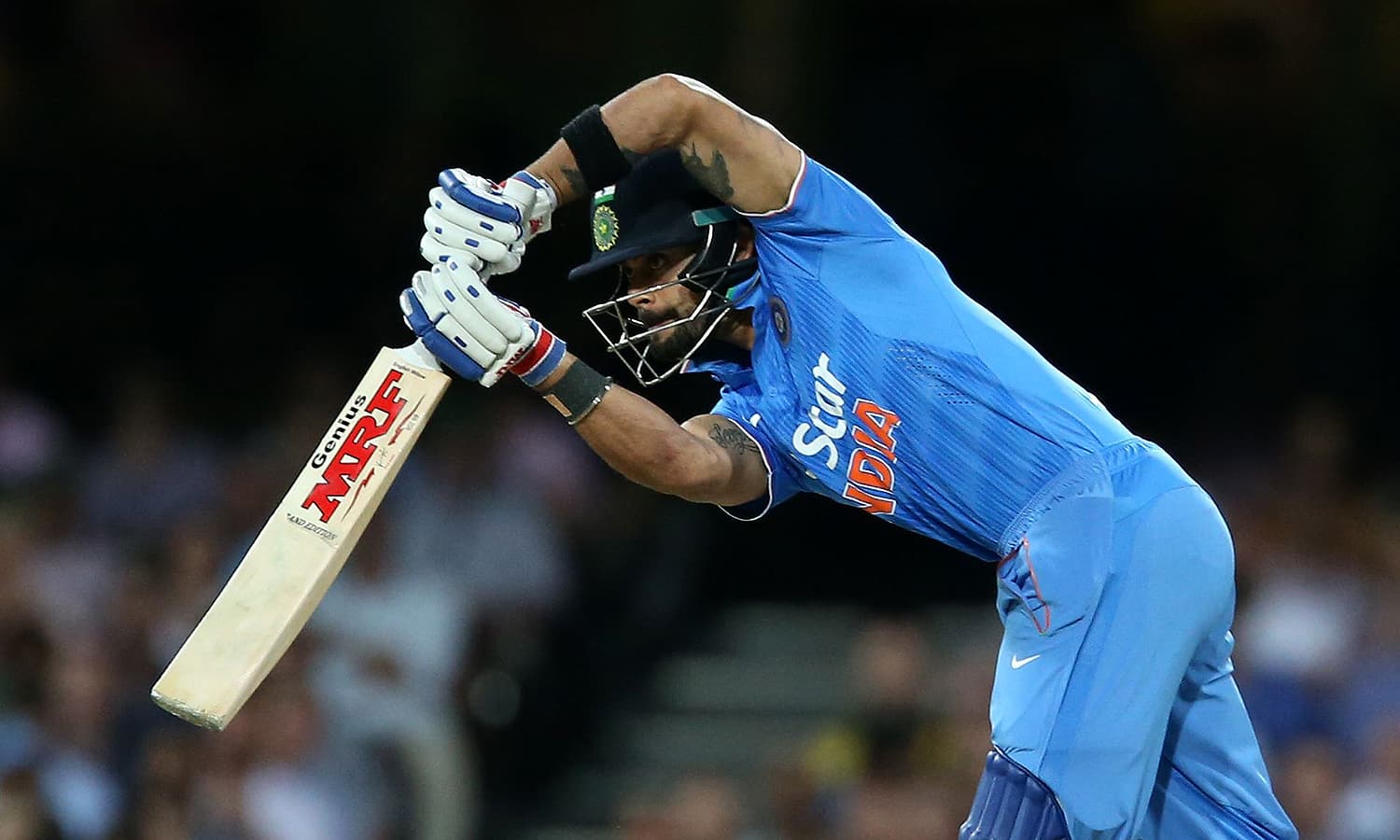 Virat Kohli's masterful chase against Australia a few days ago excited the cricket world beyond boundaries.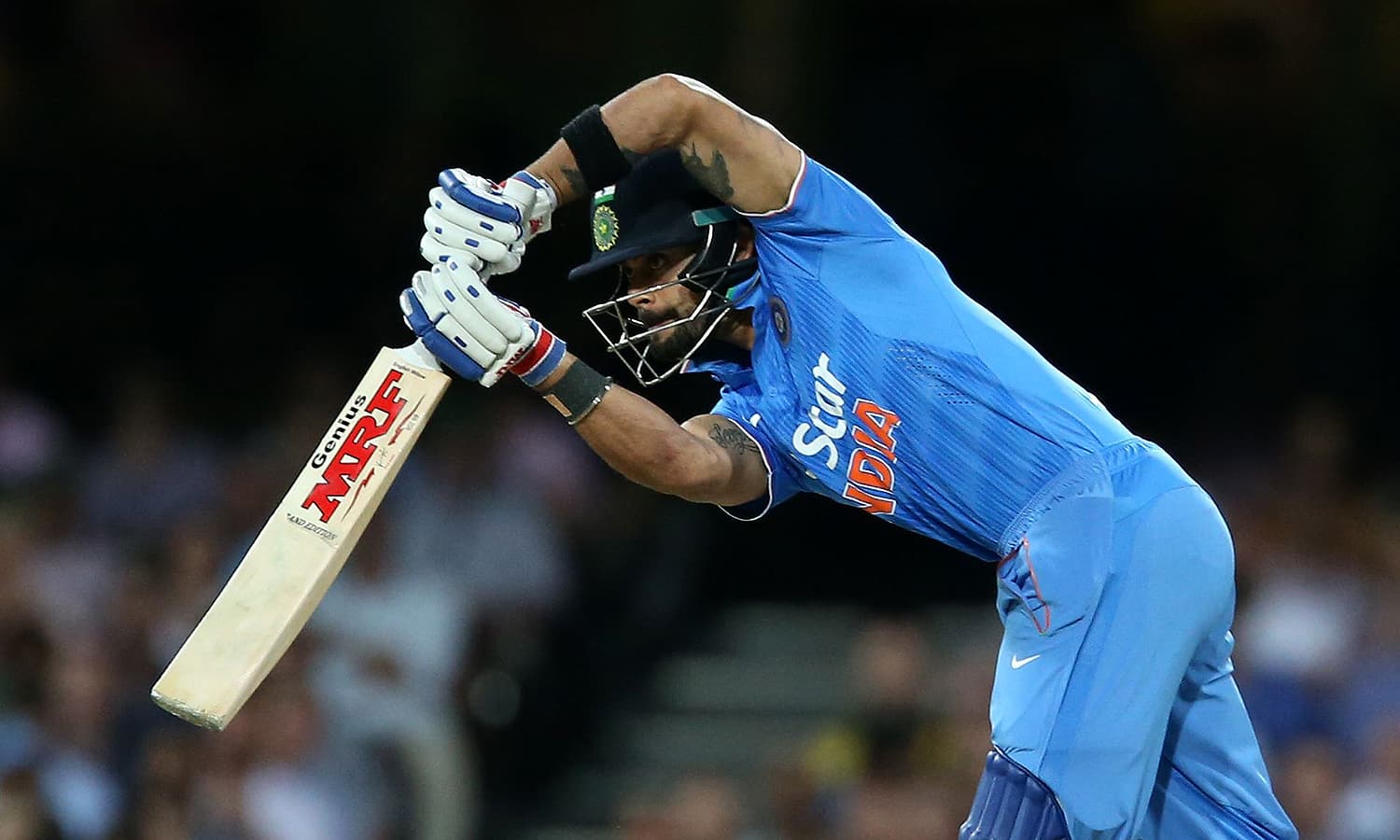 Virat Kohli's masterful chase against Australia a few days ago excited the cricket world beyond boundaries.
Everyone is now talking about how great Kohli is and how he compares to other batting legends. Newspapers have he is better than Sachin; Sambit Bal tweeted that he is to Pakistan what Miandad used to be to India; and social media forums are in a frenzy over comparisons with Viv Richards, Ponting, ABD, and others.
There is no doubt that he is an exceptional talent and a phenomenal batsman. There is no doubt in my mind that his unbeaten 80 odd against Australia was the best T20 knock I have ever witnessed. Kohli has played similar outstanding knocks in ODI cricket as well and he definitely is the king of all chases. No one builds an innings like him and certainly no one has won matches for India like Kohli has. In fact no one has won matches for anyone like Kohli has.
But how good is he really?
It is not only difficult but also quite inappropriate to compare batsmen of different eras. Limited overs cricket has changed so much in the favour of batsmen that averages and strike rates may sometimes appear inflated. Shorter boundaries, bigger bats, field restrictions, bouncer limitations, better pitches, and many other one-sided rules have resulted in a plethora of batsmen averaging above 50 in ODIs, which was unheard of in the 80s and 90s.
Plus, batsmen these days don't face Wasim, Waqar, Garner, Marshall, Lillee, Thomson, Ambrose, Donald and the likes.
Currently, there are 7 batsmen who average above 50 in ODIs and only one of them (Bevan) made his debut in the 90s. In T20 cricket, there is only one batsman who averages above 40 – Virat Kohli – he averages 55.42! The next best T20 average is 38.96.
In terms of numbers, there are a few modern day ODI batsmen who are as good as Kohli, but there are none in T20 cricket. No one even comes close. His T20 average is 16 runs more than the next best. That is a significant difference and shows how well Kohli has mastered the art of batting in the shortest format.
Averages and strike rates cannot be compared across eras but there is one factor that can be definitely taken into account – the match-winning ability of batsmen. I believe that we can, to a fair degree, compare a batsman's contribution to wins irrespective of era, conditions, rules, and opposition.
There are 50 batsmen that have scored around 4,000 runs in ODI wins. Sachin Tendulkar and Ricky Ponting are right at the top of this list with both scoring over 10,000 runs in wins.
In terms of average, Virat Kohli's 67.5 in wins is third on the list, behind Hashim Amla's 68.3 and Ms Dhoni's 73.1.
These numbers individually represent greatness, however, the only way to compare the overall impact of a batsman in wins for his country is to develop an index that can take out biases with respect to era, conditions, rules, and opposition. While some bias may still remain, I tried to take into account 4 key factors to come up with the Match Winning Index (MWI); which is calculated as an average of these 4 factors:
Percentage of Innings played in wins
Percentage of runs scored in wins
Percentage of centuries in wins
Percentage of not outs in wins
(Important: When you take a percentage, you automatically rule out the absoluteness of a number. For example scoring 8-10 ODI centuries in the 80s is equivalent to about 15 centuries in the 90s and 25 centuries or more in the post 2000 era. However how many of them were scored in wins eliminates this bias. Moreover, a percentage of not outs is considered in order to eliminate the bias towards top order batsmen who have more opportunity to score centuries than lower order batsmen who may contribute a valuable 30 or 40 in a winning cause)
Here are the Top 20 match winning batsmen in ODIs.
Sir Viv Richards right at the top!
That should put to rest any discussion on whether Kohli is better than the best ever ODI batsman or not. Kohli ranks 16 on this list; however among Indian batsmen he is at the top. No other Indian batsmen has contributed to wins as much as Kohli has with only Gautam Gambhir and Virender Sehwag coming close to him. It is also fair to say that Kohli still has majority of his career ahead of him so we will surely witness this modern day great reach new heights.
While Kohli may not be as good as Viv Richards was, nor as good as many other modern day batsmen as an ODI match winner, he is the best India has produced. For comparison, Sachin (MWI of 0.655) ranks 43rd on this list.
It is interesting to note the high number of Australians at the top end of the table. As many as 6 of them played as part of the same team also. No wonder they won so many ODIs and lead the tally of most World Cup wins.
For Pakistan, Mohammad Yousuf and Saeed Anwar stand out but it is also interesting to see that Saleem Malik (0.728), Younis Khan (0.714), Shahid Afridi (0.711), Ijaz Ahmed (0.698), and Inzamam Ul Haq (0.687) were great contributors to ODI wins for Pakistan, hence the dominance in the 90s.
Coming back to Virat Kohli; it is a different story altogether when you compare the MWI for batsmen in T20 Internationals.
Barring Afghanistan's happy-go-luck opener Mohammad Shahzad, Virat Kohli is the best in the business when it comes to winning T20 matches. He has the best ever T20 average, he is the only batsman to average above 40 in the format, and he has the best ever T20 average in wins.
Kohli is a T20 giant and a master of the format.
I can understand the euphoria created by that explosive and perfectly executed innings against Australia. We also tend to live in the moment and forget about other greats that have played the game. It is fair to say that Kohli is the best T20 batsman out there and the biggest T20 match winner the world has seen. It is also fair to say that he is the best ODI match winner produced by India; however he is some distance away from being the best in the world.
Kohli may well end his career as the best limited overs batsman ever and he may well be counted among the Test greats one day as well. But there is some time till that happens. For now, we should just enjoy his mastery and the ease with which he bats.
---
Umair Qazi is the founder of wellpitched.com, co-founder of the popular facebook group 'Boys in Green', and he tweets @wellpitched