Younis Khan shares his views on some major events that happened in Pakistan cricket in 2015.
---
Younis Khan shares his views on some major events that happened in Pakistan cricket in 2015.
---
Pre-World Cup captaincy drama
Whenever there is an episode like this, it creates problems within the ranks. It diverts the focus of the players and they are not able to concentrate on the tasks at hand properly. Such conspiracies are not good for the team.

Mediocre World Cup show
Other than our poor form, the conditions in Australia were difficult as well. But I wouldn't term it as the reason for our poor show. Sri Lanka fought well. In fact, India did really well in the same conditions. If we look at our World Cup team, we lacked stability. There were too many changes in the order. A team's stability in its lineup determines the end result.

Misbah, Afridi quit ODI cricket
Any team is bound to struggle, if a player like Misbah-ul-Haq or Shahid Afridi or Shoaib Malik or Mohammad Hafeez retires. They are top performers. After the 2003 World Cup, I remember, many of the players retired from international cricket due to which Pakistan struggled for the next three to four years. It is natural.

3-0 historic whitewash to Bangladesh
We had a new captain and most of the players were new. But more importantly, this is not the same Bangladesh team anymore. We must not underestimate them. Bangladesh has transformed a lot and they are extremely dangerous when playing on their home turf. Not only did they beat Pakistan, but also India and South Africa. They have really matured and we should acknowledge this. Bangladesh has been playing Tests since 1999-2000, and we must accept the fact that they were destined to improve. They are not world cricket's 'baby' anymore.

Cricket comes home
Zimbabwe's tour to Pakistan was the happiest moment for me. Revival of international cricket in Pakistan is very essential to motivate our emerging players. If cricket is regularly staged in Pakistan, then nobody would need to worry about motivating young talent. It will be a natural process. We aspired to become cricketers by watching Imran Khan, Javed Miandad and Zaheer Abbas playing in front of us. International cricket is required for the game to flourish at home.

Standing tall in Pakistan's record-breaking run chase
Two down for 13, chasing a mammoth 377; I was telling myself to be more focused and I knew that if I'm able to do it then Pakistan could not only win this match, but make it a record run-chase. I wanted to play an innings which would make me and my countrymen proud. I'm thankful to the Almighty that it happened. On that day, I found a partner I needed the most. Shan Masood was also my HBL teammate; he is a good follower of the game and a great learner. He is energetic, loves to take quick singles; I wanted him to stay with me on the crease. Shan could easily call it one of the best innings of his career. I feel privileged to watch him play that innings.

Colombo thriller
Amazing! Five players down for 40, then there is a massive turnaround and the team goes on to win the match. That thriller pretty much sums up what Pakistan cricket is all about. This reminded me of our Test match win over India in Karachi in 2006. That, too, was a similar show. All our youngsters need is proper guidance and if it is provided to them, they can do wonders for Pakistan.

Off-spinners and illegal actions
We can't blame the domestic structure for this and it is not the Pakistan Cricket Board's job to correct bowling actions at the grass roots. The system is in front of us, and it has been there for the past 60-65 years. Though definitely there is room for improvement. Those cricketers are better who learn from and rectify their mistakes. If we invest in bringing in more qualified coaches and establish bio-mechanics laboratories at the domestic level, then illegal bowling actions would not only be identified at an early stage, but also addressed. Saeed Ajmal's example is in front of us. He struggled a lot in his career, and then became the world's best bowler. But now, he is not with the team.

Sinking England in Tests and failing to put up a fight in ODIs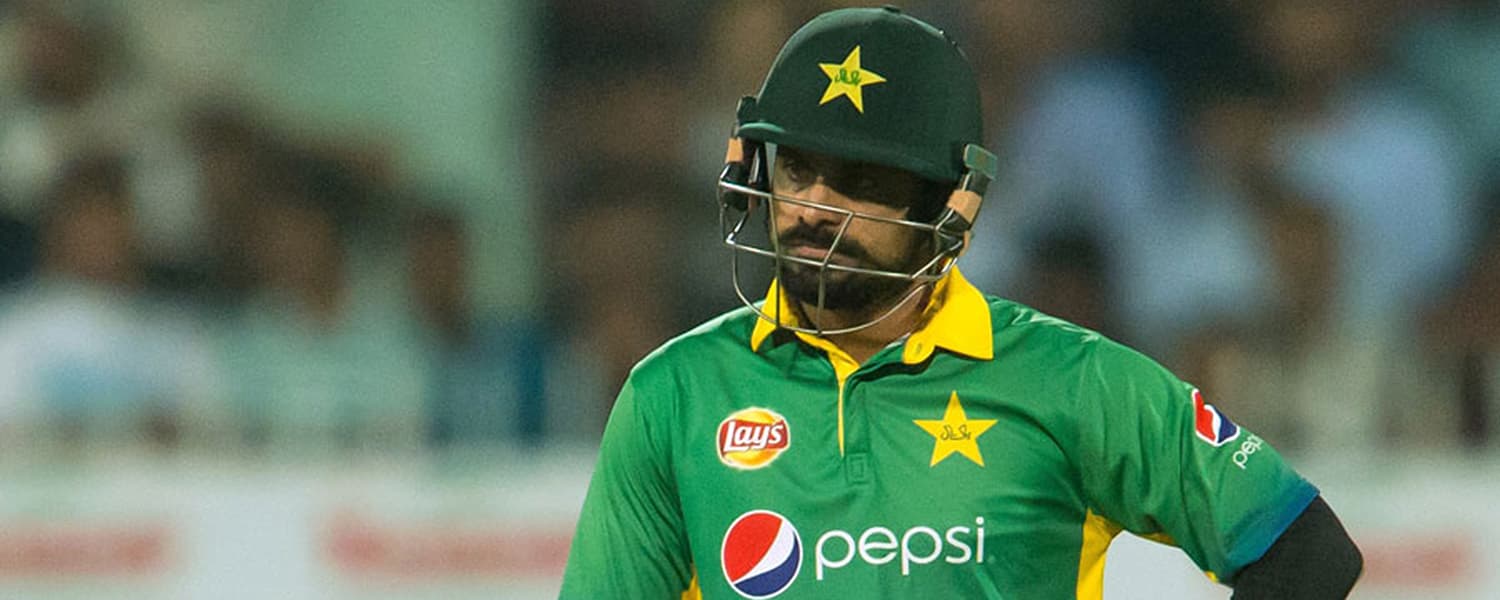 If you look at their fitness, the style of cricket they play, it's different. Its true England has always struggled playing in the United Arab Emirates and against spinners as well. But when they came to play one-day internationals, they brought in a new plan and had learned their lesson from Tests. I remember it was a similar scenario back in 2012-13 series. We had whitewashed England in Tests, but they came back hard in the following Twenty20 internationals and ODIs. England is a team that learns from its mistakes.

Azhar at the helm and Amir's return
We all play for Pakistan. We shouldn't be worried about who the captain is. What we should care about is that we are representing Pakistan, and by giving in good performance we can put our country on top. This is not a player's domain to think or worry about, who the captain is, or who ought to be the captain. Mohammad Amir always performed in matches he played before his ban. Had he continued playing for Pakistan for four-five years, he could have been one of the top players in the world. I'm sure whenever he will get a chance to play for Pakistan again; he will deliver to the best of his abilities.

India, Pakistan fallout
We all love to see India, Pakistan play each other. Just as we want India to come and play in Pakistan, Indian people also desire the same. India and Pakistan should resume their cricketing rivalry. When both the countries play, many youngsters take inspiration, many heroes are made. In my personal opinion, India and Pakistan should regularly play cricket.

PSL is the future
There is no doubt that Pakistan Super League will benefit players a lot. PSL, if staged regularly, will provide an opportunity for our players to make good money and improve their lifestyles. I have played most of my cricket from Peshawar in Khyber Pakhtunkhwa, and though all other teams are also from Pakistan, I would want Peshawar Zalmi to win PSL's inaugural edition.
---
Twitter: @umerbinajmal
---
Published in Dawn, Sunday Magazine, January 3rd, 2016