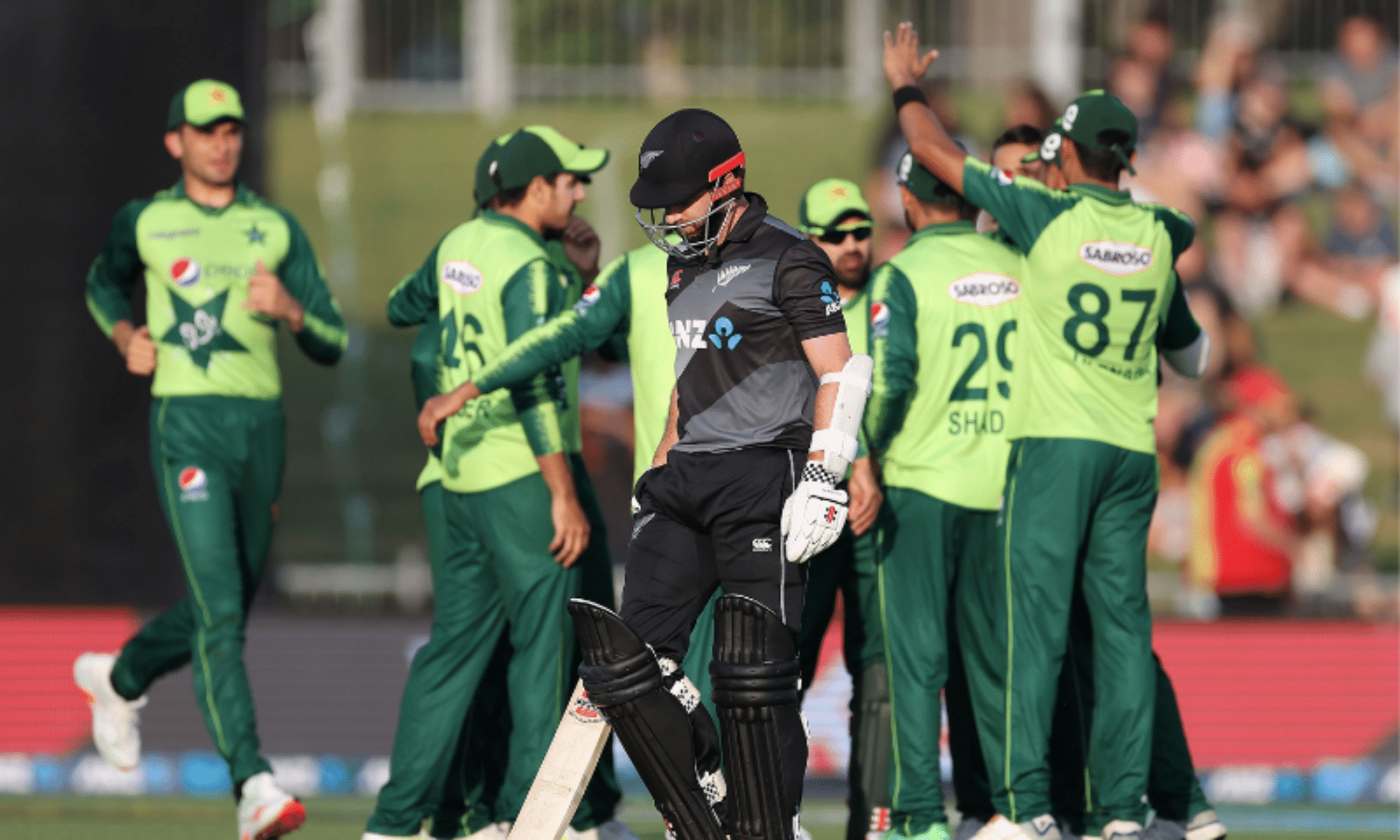 You'd be wrong if you think that amid the euphoria of the win over India, what New Zealand did in September would be forgotten.
New Zealand take on Pakistan in the 19th fixture of the T20 World Cup 2021 at Sharjah Cricket Stadium tonight. Here are five reasons why the Black Caps should be worried about facing the Green Shirts.
1- We know what you did this September
You'd be wrong if you think that amid the euphoria of the victory over India, what New Zealand did in September would be forgotten.
The unilateral last-minute pull-out from what would have been a drought-breaking tour of Pakistan is still fresh on the minds of every Pakistan cricket fan. Their citing of a 'security threat' but refusing to not share any further details turned 'nice guy' New Zealand into public enemy number one of the cricketing world.
Since then, calendars across Pakistan had October 26 crossed with red highlighters. That day is today. It means that while New Zealand will take the field to play a cricket match, a cricket match will be just one of the many things playing on the Green Shirts' mind. They might want to give more than their 100 per cent to avenge the setback inflicted on Pakistan cricket by their counterparts from Down Under.
Related: Channel your frustration and anger into your performance, Ramiz Raja tells cricket team
2- Green Shirts have their tails up
It's one thing to beat a top side, it's totally another to bring the most favourite side in the competition to their knees. This is what Babar Azam and co did, and as it happens in boxing with lineal championships, they should now be the team to beat and new tournament favourites.
The Kiwis tonight will be up against a side that made Virat Kohli's superstar-laden India side eat the humble pie. Conventional wisdom says if they can do that to India, just imagine what they could do to New Zealand.
3- Kiwis are lacking practice
Thanks (or no thanks) to their abandoning of the Pakistan tour, New Zealand lost out to some valuable practice before the World Cup.
They last played a competitive T20 match back at the start of September against Bangladesh. That means it's been almost two months since the Black Caps were in action in a T20I.
Compounding their misery is the fact that they lost both the warm-up games they played. It makes the Kiwis arguably the worst prepared side in the competition.
4- Inferior head-to-head record
Pakistan and New Zealand have faced each other 24 times in T20I format, with New Zealand winning 10 and losing 14. It gives them a winning percentage of just 41.66 against Pakistan, who won 58.33pc of their T20Is against the Blacks Caps.
There is a clear edge associated with the Men in Green here and it shows how comfortable they feel against New Zealand in the format.
5- Kane Williamson's elbow injury
New Zealand captain Kane Williamson is carrying an injury, which has only been rated as a "niggle" but since it's in his elbow, a part integral to hitting big, this could be a problem for the Kiwis.
He has managed to manage the problem in the past but it flared up recently in the warm-up defeat to Australia. For a batsman, such an injury can prove to be very uncomfortable, and give another edge to the Men in Green.
---
Header photo: New Zealand's captain Kane Williamson (C) walks back to the pavilion as Pakistan's players celebrate his dismissal during the third T20 cricket match between New Zealand and Pakistan at McLean Park in Napier on Dec 22, 2020. — AFP/File