The heavy rain spell left roads flooded, cars submerged and commuters struggling to reach their destinations.
The joy of rain quickly turned into misery for many Karachiites as heavy monsoon showers lashed parts of the city on Thursday.
In a matter of only a few hours, major thoroughfares were flooded and cars submerged as residents waded through the stagnant water with their motorcycles and belongings.
The first day of the latest spell expected to last three days revived memories of last August's record-shattering rainfalls, which virtually drowned the metropolis for days and left dozens of people dead in their wake.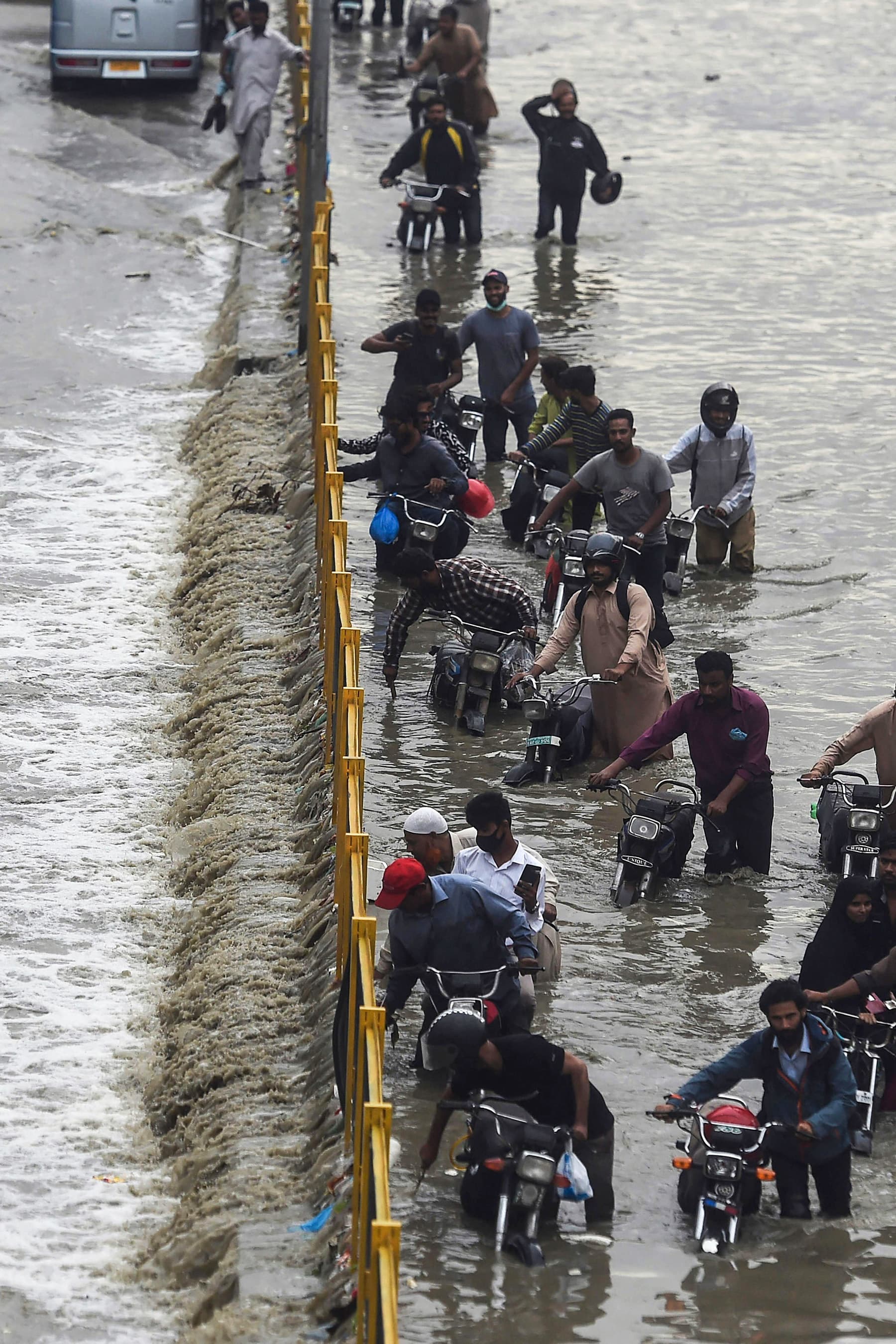 ---
A rickshaw driver navigates through a flooded road after heavy rainfall in Karachi on Thursday. — AP