The platform announced this new expansion plan in an event that took place on Tuesday.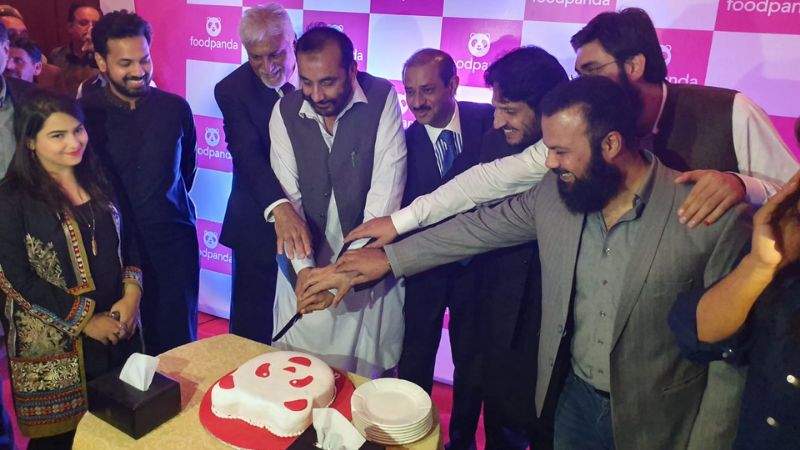 Foodpanda, an on-demand international food delivery service, has added the city of Sajji lovers to its fold.
With the expansion announced on Tuesday evening, foodpanda has now opened a world of diverse flavours to the residents of Quetta; the platform made this announcement amongst several noteworthy attendees from the restaurant industry, the media, food and lifestyle bloggers, and top customers of foodpanda.
Residents of Quetta will now be able to order a variety of food from over 200 restaurant partners right to their homes, offices and even outdoor hotspots, increasing convenience for users and providing restaurant partners with a new avenue to reach customers.
With the vision to deliver a wide variety of food to Pakistan every day, foodpanda now enables Quetta to experience the joys of foodpanda's celebrated service that already holds a massive fanbase in major cities like Karachi, Lahore and Islamabad, Sialkot, and Gujranwala.
Speaking on the occasion, Nauman Sikandar Mirza, CEO foodpanda Pakistan, said, "We are very excited to expand our service to Quetta and deliver good food right to our customers' doorstep, especially with the continuous upgradation of our app and website. This is the perfect city for us to continue doing what we do best and we look forward to partnering with more restaurants on foodpanda".
Gracing the event was the very-distinguished chief guest, Minister for Population, Welfare and Food department, Government of Baluchistan, Sardar Abdul Rehman Khetran said, "It's quite heartening to see that foodpanda has chosen to expand to our province, which shows the growing status of our city as the hub of food business in the province."
The honourable chief guest, Quetta Commissioner, Usman Ali expressed, "Linking with the famous food-ordering app service means that the inhabitants of Quetta have what it takes to become avid e-consumers, due to which services like foodpanda have started business here. I hope that this is first of many such services coming to Quetta".
Foodpanda has over 200 specially curated restaurants some of which include international chains like KFC, Pizza Hut, Subway, Mc Donald's, Domino's and Burger King.
---
This content is a paid advertisement by foodpanda Pakistan and is not associated with or necessarily reflective of the views of Dawn.com or its editorial staff.