Prime Minister Imran Khan leads demonstration on Kashmir in bid to win over world opinion.
Cities across the country came to a standstill around noon on Friday as tens of thousands of people poured onto the streets in a government-led demonstration of solidarity with occupied Kashmir, after India revoked its autonomy earlier this month.
The Pakistani national anthem and an anthem for Kashmir played across television and radio, while traffic came to a standstill and trains stopped as part of Prime Minister Imran Khan's campaign to draw global attention to the plight of the occupied Himalayan region.
"We are with them in their testing times. The message that goes out of here today is that as long as Kashmiris don't get freedom, we will stand with them," the premier told thousands of demonstrators in Islamabad.
Following are scenes from around the country captured during the observance of 'Kashmir Hour' today: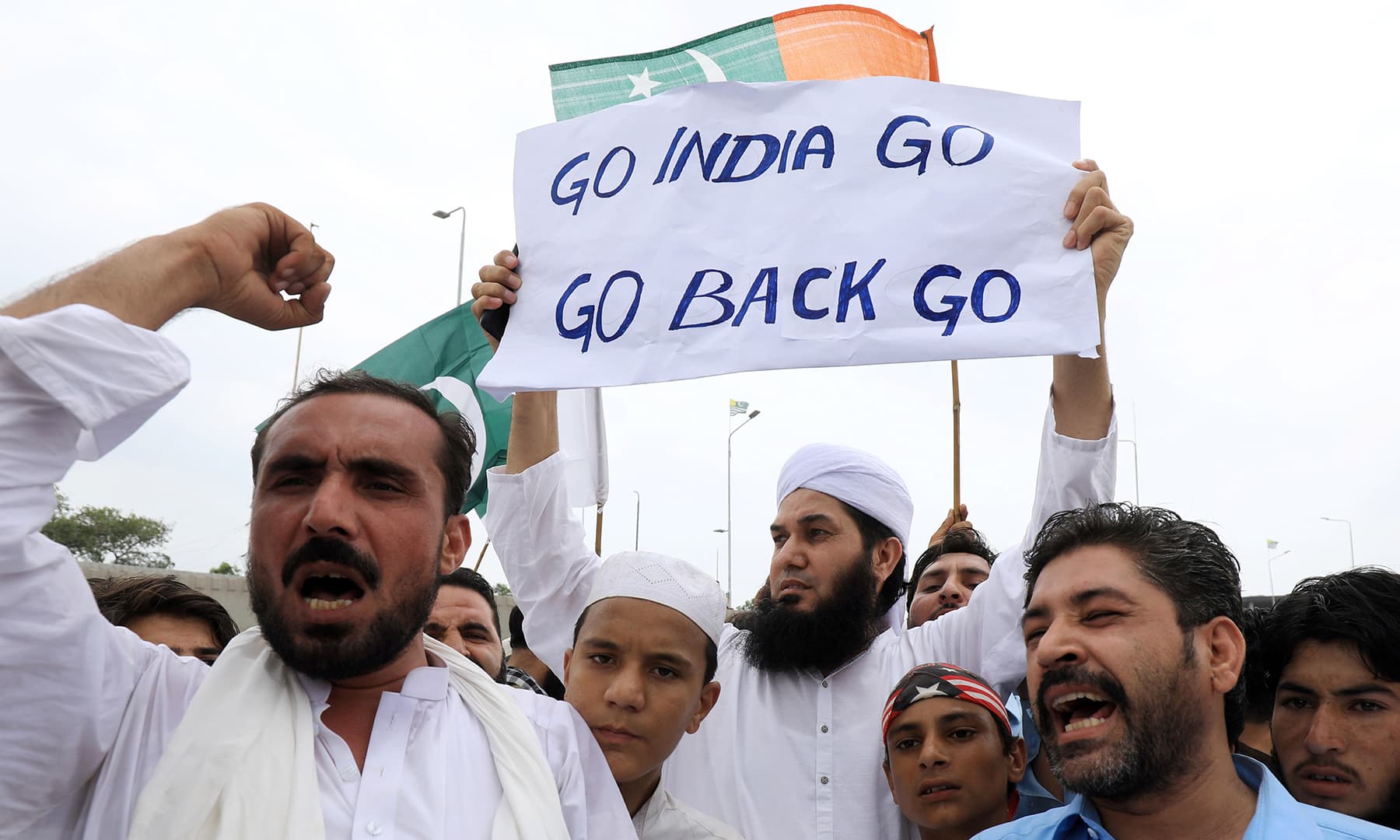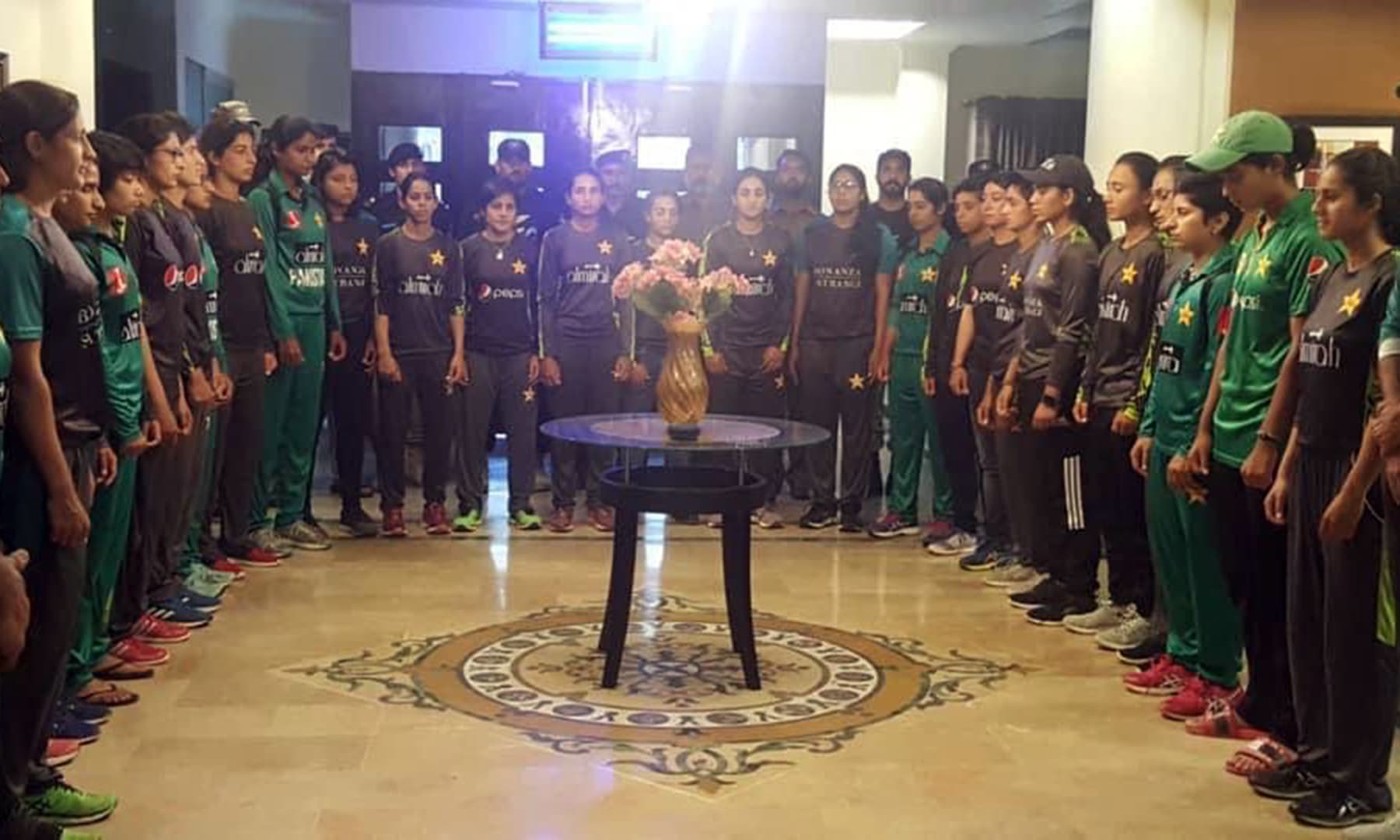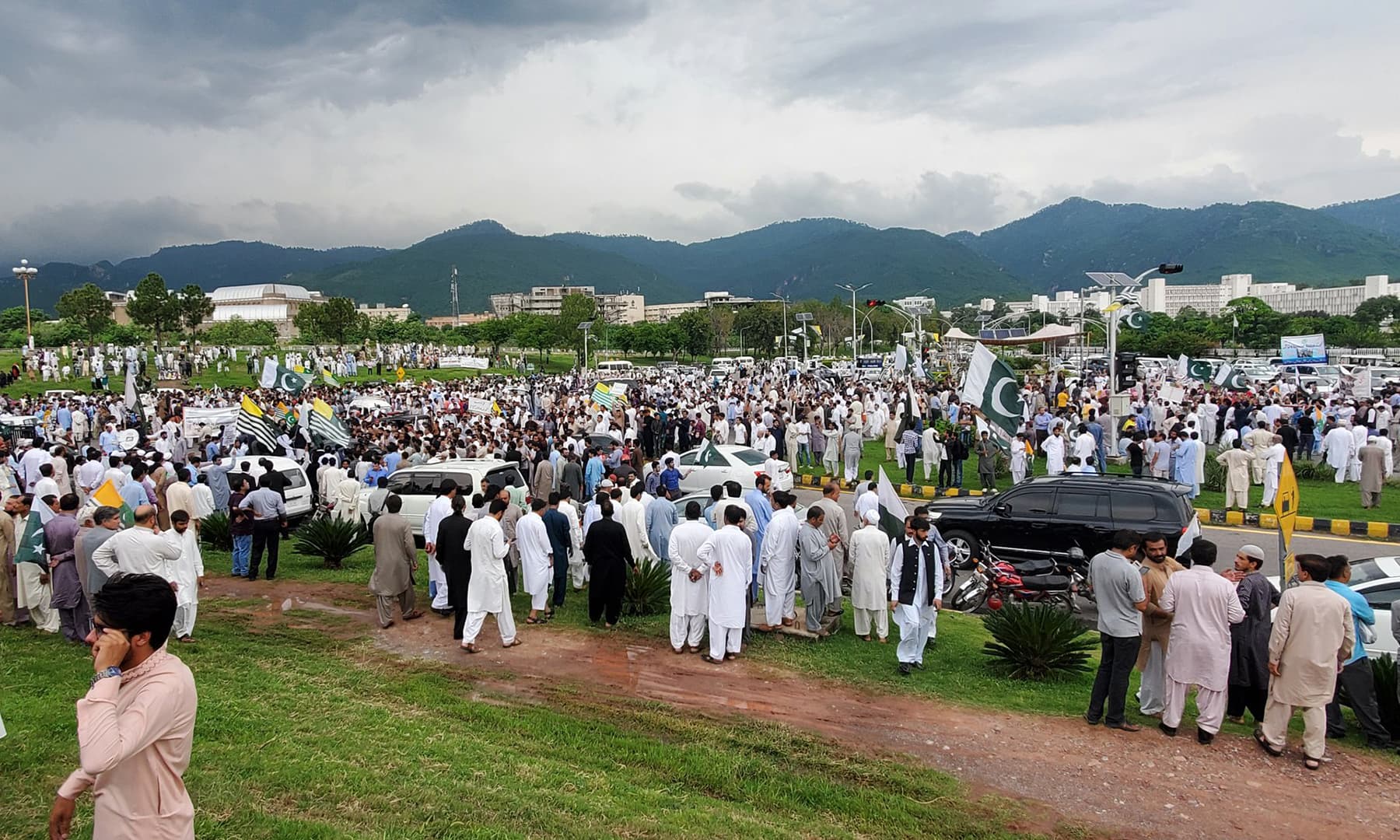 ---
Header image: People wave national Pakistan flags and the flags of AJK on the arrival of Prime Minister Imran Khan before his address to the nation outside the Prime Minister Secretariat building in Islamabad. — AFP