Malaysian premier Mahathir attended as the chief guest, while foreign armed forces featured in parade.
The nation celebrated Pakistan Day on Saturday with a military parade showcasing short- and long-range missiles, tanks, jets, drones and other hardware.
Alongside Pakistan's armed forces, Turkish and Chinese pilots demonstrated aerial manoeuvres, while a visiting Chinese Air Force formation presented excellent aerobatics for audiences with spirals of red and green smoke symbolising Pak-China friendship. The parade also featured troops from Azerbaijan, China, Saudi Arabia, Turkey, Bahrain and Sri Lanka.
Malaysian Prime Minister Mahathir Mohamad was invited to be the guest of honour at the parade. President Arif Alvi, Prime Minister Imran Khan, Chief of the Army Staff Gen Qamar Javed Bajwa, Chairman Joint Chiefs of Staff Committee General Zubair, Naval Chief Admiral Zafar Mehmood Abbasi, Defence Minister Pervez Khattak, and Minister of Defence of the Republic of Azerbaijan Colonel General Zakir Hasanov were all in attendance at the parade ground.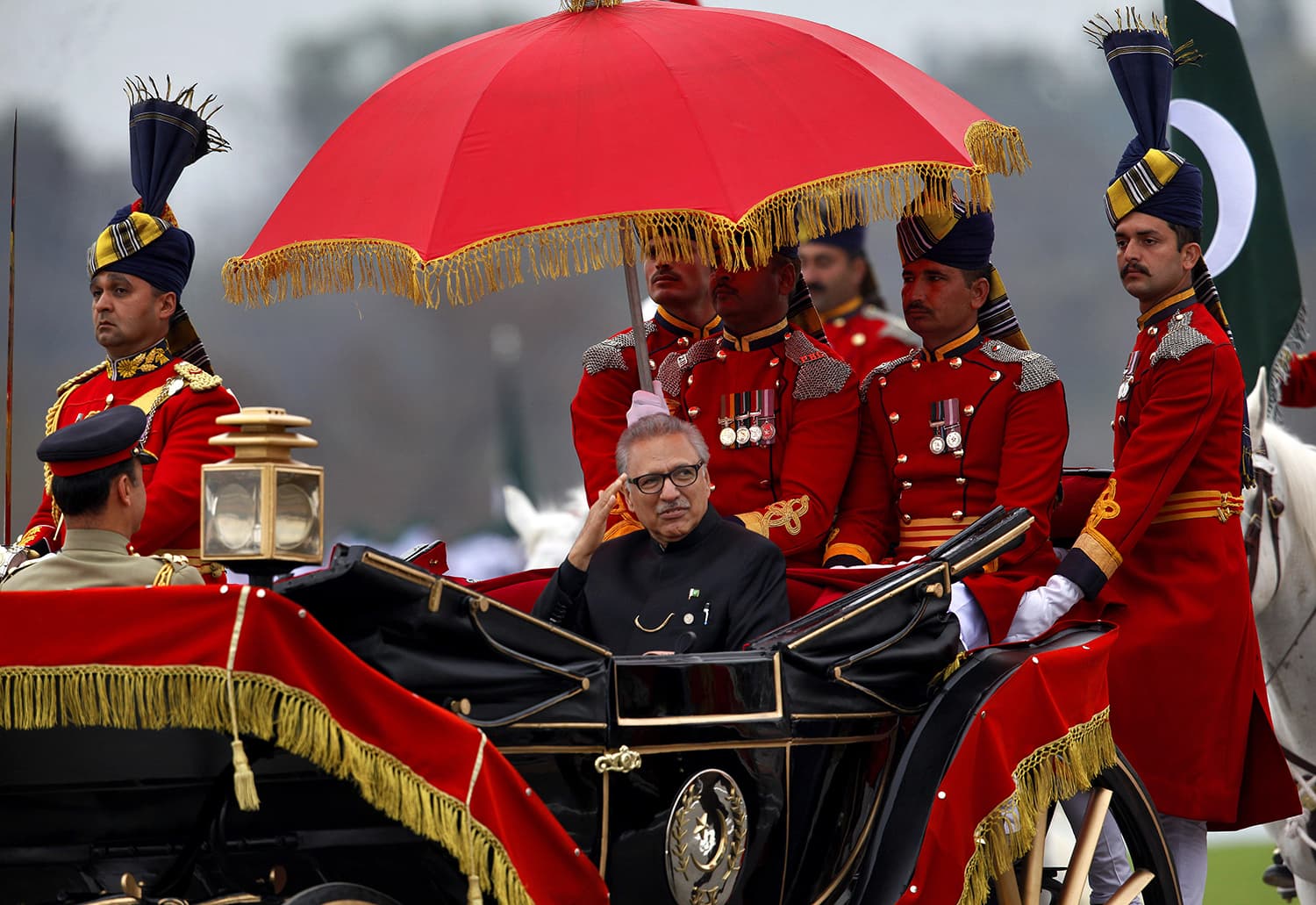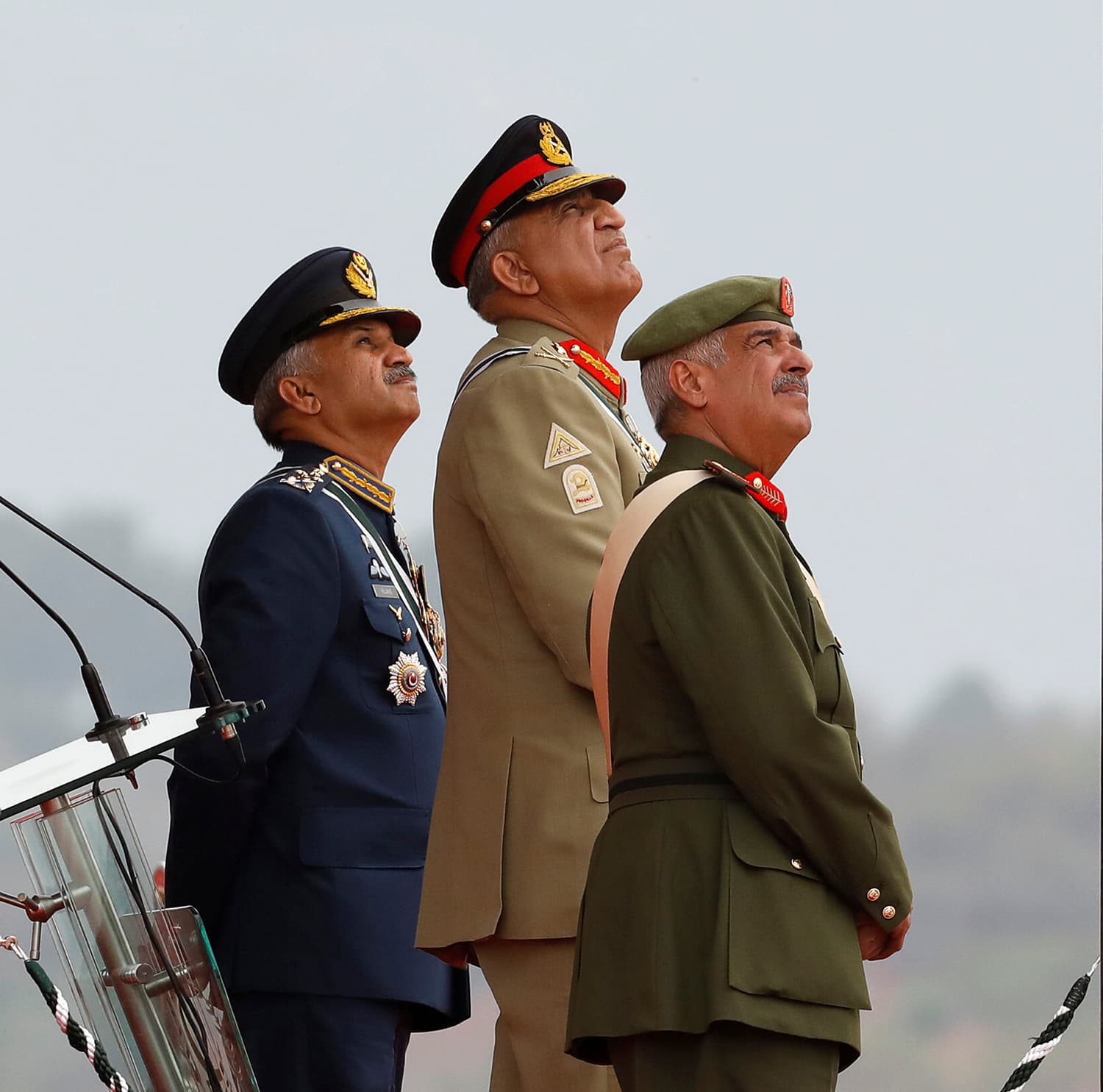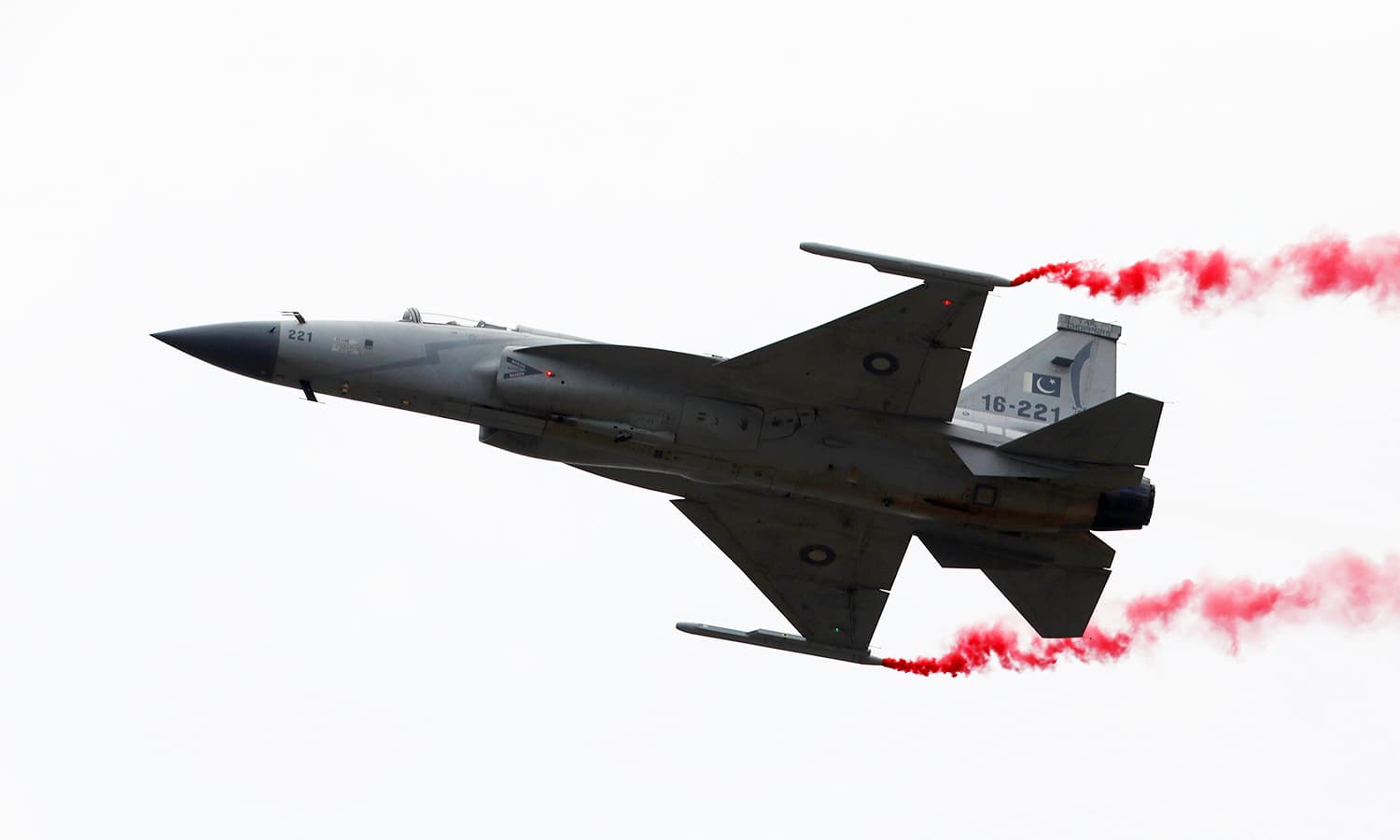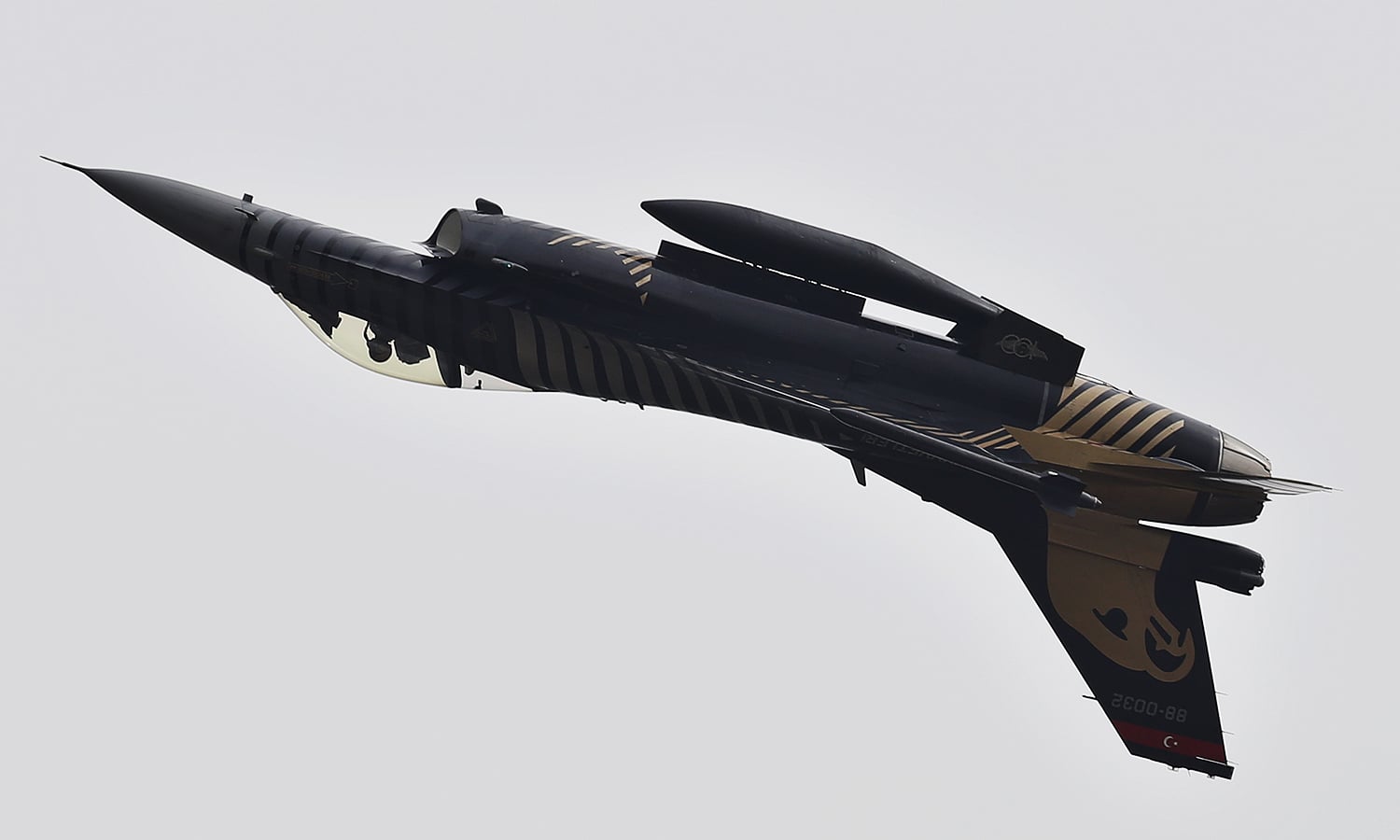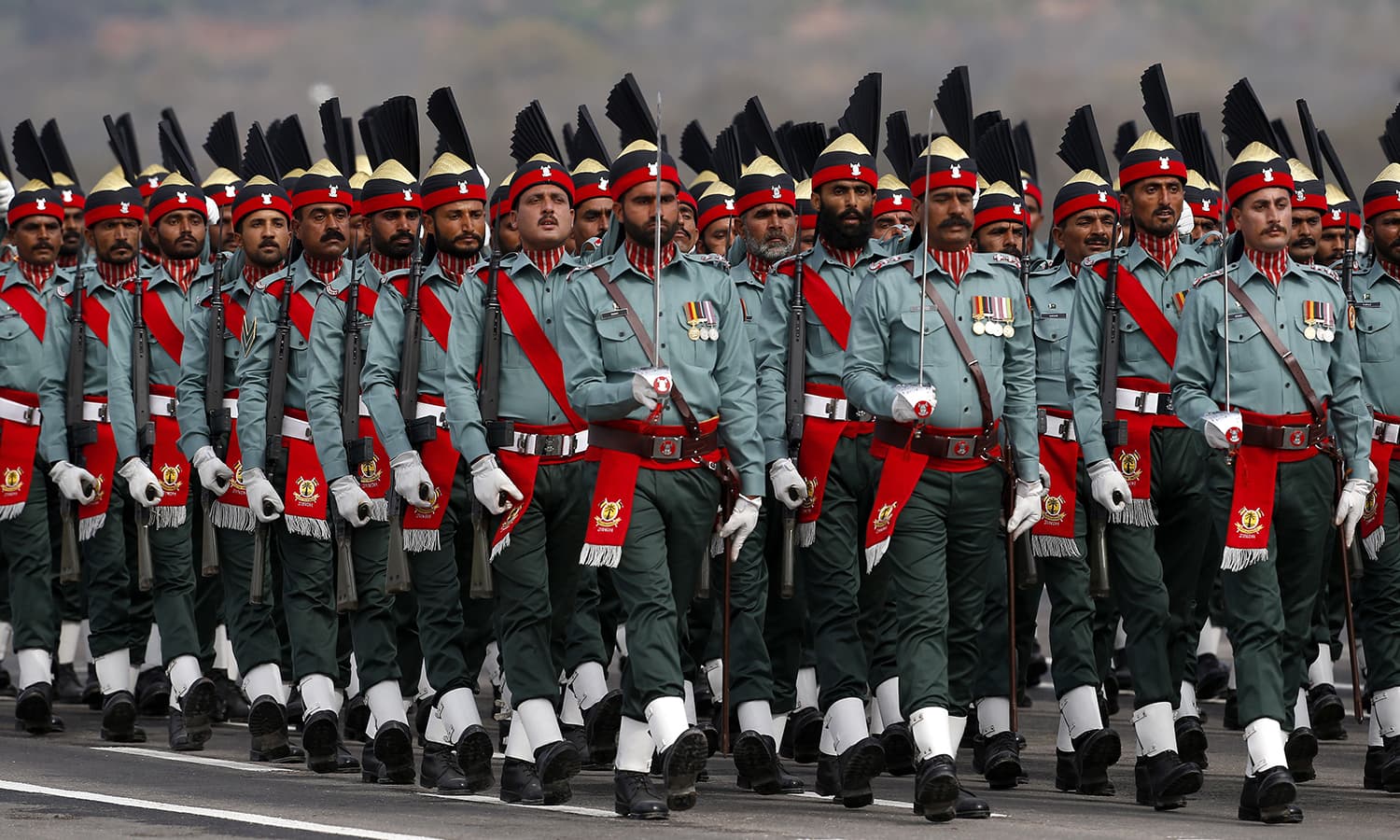 ---
Header image: J-10 fighter jets flown by Chinese Air Force pilots were invited to showcase their abilities during the Pakistan Day military parade in Islamabad on March 23, 2019. The CAF formation presented aerobatics with spirals of red and green smoke symbolising Pak-China friendship. ─ Reuters