The unforgettable World Cup, the forgettable Asia Cup, Fakhar's double century, Yasir's world record and more.
Without a high a la the Champions Trophy, the year 2018 could not top 2017 — which will remain the modern-day benchmark for Pakistani sports fans for the foreseeable future.
But the beauty of sports is that even if your team is not doing great, you can still have your share of thrills and spills. On that front, 2018 absolutely did not disappoint.
As sports fans in Pakistan gear up for the much-anticipated Cricket World Cup in 2019, Dawn.com looks back at the momentous moments of the outgoing year (scroll all the way down — we've saved the best for last).
#11. Fakhar Zaman smashes first ODI double-century by a Pakistani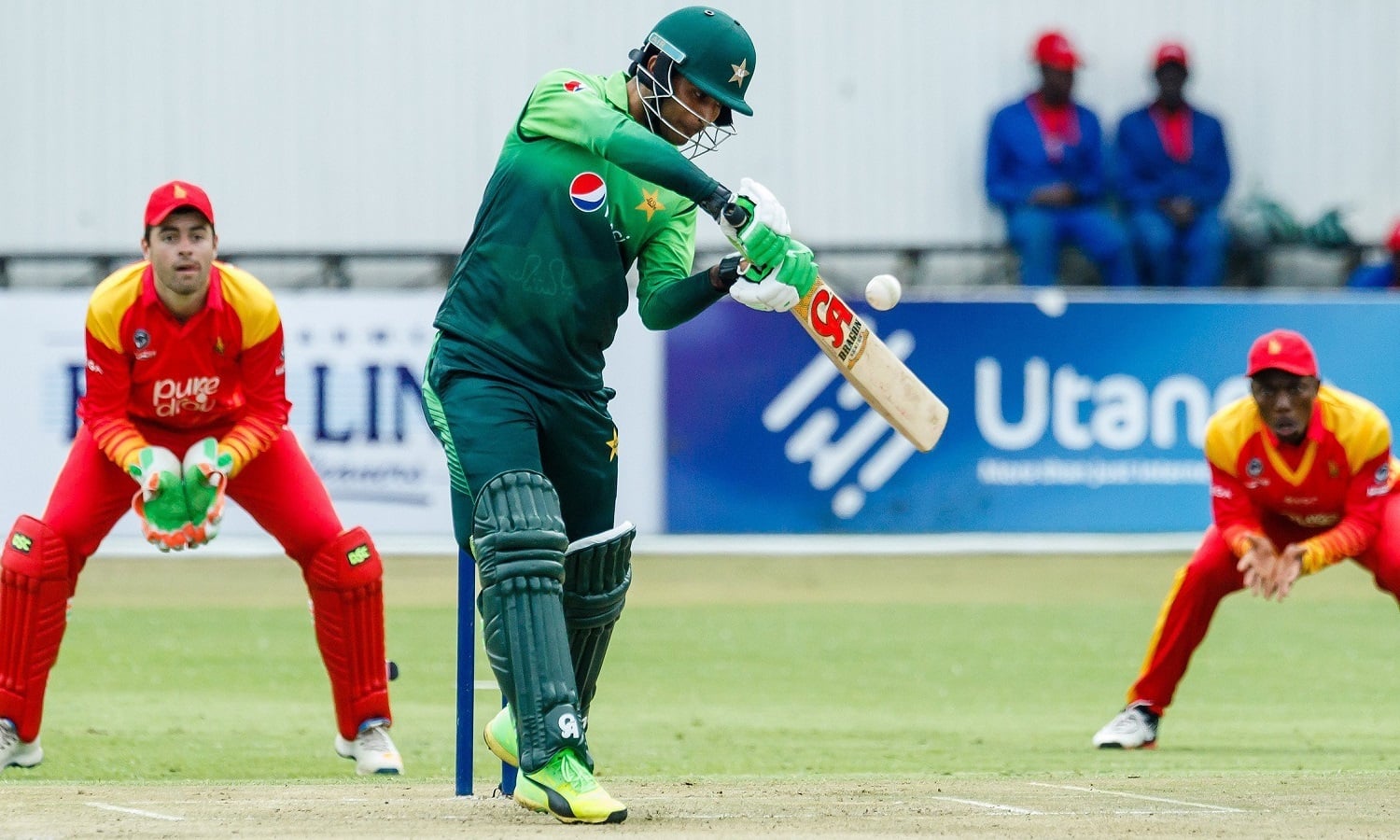 Pakistani cricketers are not known for their batting, which is why it wasn't surprising that the exclusive club of double-century makers in ODIs did not have a single Pakistani. That changed on July 20 when Fakhar Zaman mercilessly pounded Zimbabwean bowlers for a full 50 overs.
The Champions Trophy winner, roughly a year after the best innings of his life, produced the biggest innings of his life. An unbeaten 210-run knock saw him surpass the legendary Saeed Anwar's 194 and join the exclusive club of ODI double-ton holders.
Granted that it was only Zimbabwe, but an ODI 200 is an ODI 200, and so Zaman makes the list.
#10. The Koreas come together at Winter Olympics
"You should break the waists of the crazy enemies, totally cut their windpipes and thus clearly show them what a real war is like." — Kim Jong-un circa 2013
They say sports and politics should not mix. They could not be more wrong*. At the 2018 Winter Olympics in February, sports and politics mixed with such seamless perfection that the South and North Korea — two nations previously odds-on to go to nuclear war — marched under a unified flag. Heck, they even fielded a joint women's team in the ice hockey event.
The Winter Olympics thawed North's frosty relations with not just the South but the US and culminated into the historic Trump-Kim summit in June.
Right at the middle of this historic reunion, lest we forget, was the 2018 Winter Olympics — a testament to the power of sports.
*India, take note. Perhaps it's time to play a match or two?
#9. The Asia Cup fiasco
Having bullied one weak opponent after another, Pakistan cricket team's confidence, by summer 2018, was sky high. There were talks of not just winning the Asia Cup but doing it a canter. Some had even thought that this was a team capable of winning the World Cup next year.
The six-team tournament in September burst that bubble.
When pitted against better teams, Sarfraz Ahmed's out-of-sorts men were exposed: first by India, almost by Afghanistan and eventually by Bangladesh. Turns out that the World Cup hopefuls were only the third-best side in Asia.
Read: The real reason Pakistan keeps losing to India at cricket
#8. Canelo blemishes GGG's undefeated record
Robbed or not, Kazakhstani boxer Gennady ""GGG" Golovkin did lose for the first time in his pro career, and his maiden defeat came against Mexico's Saul "Canelo" Alvarez.
Like their first one from last year, this too was a technical fight between two very evenly contested pugilists. As it happens with these clashes, some agreed with the judges' call, while million others vented on Twitter how GGG had been wronged. Nonetheless, it made for fascinating viewing, and thus makes the cut.
#7. Serena's tantrum overshadows Osaka's big win
In 2018, the great Roger Federer captured another slam but he always wins a slam; Rafael Nadal won the French Open but he always wins the French Open; Novak Djokovic cleaned up the rest but that too isn't something that hadn't happened before.
What was new this year was that Naomi Osaka became the first Japanese tennis player to win a grand slam at the US Open.
Her big, rather historic moment was, however, almost completely overshadowed by the great Serena Williams' not-so-great temper tantrum. A combo of Osaka's good and Williams' bad made that match the talking point of the tennis calendar.
#6. Yasir Shah breaks 82-year-old world record
The only positive of Pakistan's embarrassing 2-1 defeat to New Zealand was Yasir Shah. The leg-spinner picked 29 wickets in the three-match series at an insane average of almost a five-for in every innings. The icing on the cake was him breaking an 82-year-old world record by becoming the fastest bowler to 200 Test scalps.
All world records are special but when it's a pre-World War 2 record that is being shattered, it deserves a mention on the year-in-review list.
#5. Real Madrid three-peat
Most European football clubs would throw everything, including the proverbial kitchen sink, to get their hands on the coveted UEFA Champions League just once. To do it twice in consecutive years, they would do dirty, unthinkable stuff; we're talking about the real dark arts here.
To do a hat-trick of Champions League titles ... well that's just crazy talk, isn't it? Three-peats are just impossible for every club — every club not named Real Madrid that is.
In May 2018, Los Blancos were crowned European champions for a frankly ridiculous third straight and 13th overall time. Madrid's dominance of an uber-competitive competition can be signified by the fact that they now have almost double the amount of UCL titles to the next club in the list: Milan (7). Go figure!
#4. Ball-tampering scandal sees Australia go from loaded to limp
An international cricket match is typically shot and broadcast with around 30 cameras, including a bunch of Ultramotion cameras that can slow any piece of action down to a crawl.
Under that level of scrutiny, a trio of Australian cricketers, during a Test match against South Africa in March, thought they could get away with tampering the ball with sandpaper — of course, it did not go unnoticed. Cameron Bancroft was caught red-handed — and left red-faced.
Read: The stain on baggy green: How a tampering incident tarnished Australian cricket's image
It later occurred that Bancroft was simply the Mohammad Amir here, while the real Salman Butt were David Warner and Steve Smith. Their poorly conceived plan is right up there with the rest of the biggest botches of 2018.
Long story short, Bancroft, Warner and Smith were exposed so badly that they had to confess it, leaving Cricket Australia no choice but to hand them year-long bans.
In one sleight of hand, the order of the cricketing world changed as Australia went from loaded to limp, making this the biggest scandal in sports this year.
#3. Khabib annihilates McGregor in clash of cultures
Pre-fight braggadocio, hostilities and even mild confrontations are an accepted way of hyping fights in combat sports. But once the tickets are sold and business done, all is forgotten. We saw that happen with Ali-Frazier and with Lewis-Tyson so we thought the same would happen when Russian Khabib Nurmagomedov and Irishman Conor McGregor clashed in October this year.
Turned out, McGregor's antics had penetrated deep into Khabib, who by the time he stepped into the Octagon truly wanted to "smash his face" instead of just winning the fight.
The duo were simply the antithesis of each other, not just stylistically but culturally, morally and everything really. It was no wonder then that their super fight nearly sparked an all-arena melee.
The buzz of this fight was so loud that even the folks that never knew of what mixed martial arts, knew McGregor and Khabib's names by the end of that night.
Can we have a McGregor-Khabib 2, please?
#2. PSL 2018 final in Karachi
Pakistan Super League is staged each year so there is nothing new here. But in 2018, the T20 league's final was played in Karachi for the first time.
The country's biggest city hosted the winner-takes-all clash in style, with a capacity crowd at the National Stadium witnessing Islamabad United edge out Peshawar Zalmi for their second PSL title.
What did the PSL and the city of Karachi find out about each other: the hype was real.
1- France crowned football world champions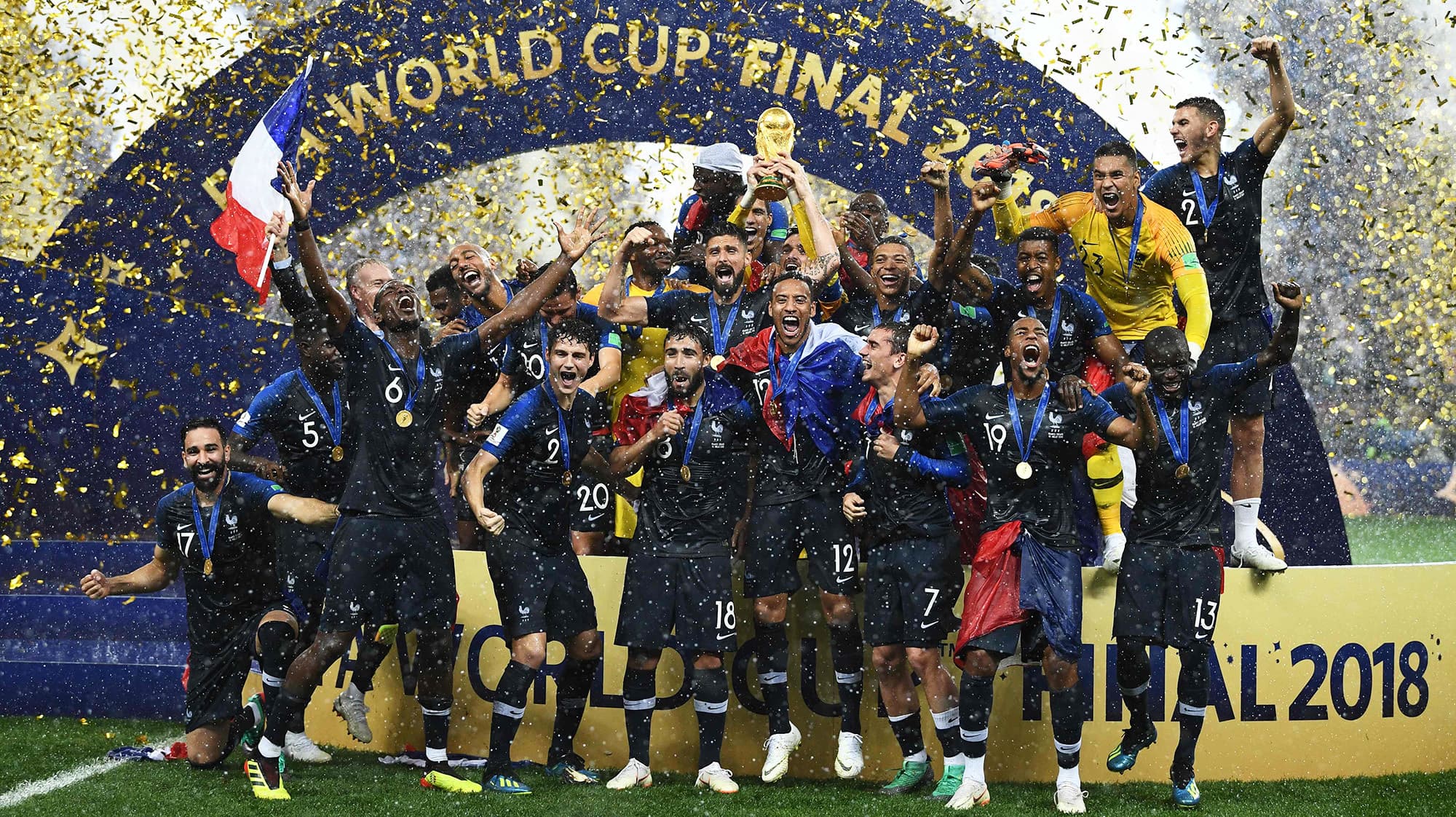 This was a no-brainer. We're all for patriotism and personal preferences but let's be honest that 2018 was THE FIFA World Cup year. The summer tournament was the reference point to everything else. Everything else was just second-fiddle.
Held in Russia for the first time, the World Cup 2018 surprisingly saw underdogs punch above their weight and favourites collapse under the weight of expectations.
Read: FIFA research says record audience watched 'best World Cup ever'
Germany couldn't get out of their group; Portugal, Argentina and Spain crashed in the round of 16; while Brazil fell in the quarter-finals. The final four had England, Croatia, Belgium and France, of which only the latter are traditional heavyweights.
In the final, however, Les Bleus defeated Croatia 4-2 to lift their second World Cup trophy. What a sight that was!
Design: Mushba Said