The three-day festival is being organised by the Tourism Corporation Khyber Pakhtunkhwa.
The annual 'Shandur polo festival', also dubbed as the 'Game of Kings', kicks off yesterday at the Shandur Pass.
The event will run till July 9, 2018.
The three-day festival is being organised by the Tourism Corporation Khyber Pakhtunkhwa (TCKP), where various teams from Chitral and Gilgit compete against each other on the polo ground.
The rugged mountain polo event is held at Shandur Pass, which is situated in the northern region of Khyber Pakhtunkhwa, at a distance of 175 km from Chitral and 212 km from Gilgit.
The venue is also referred to as the 'Roof of the World', situated at about 12,500 feet above sea level, where the Hindukush, Pamir and Karakoram ranges meet.
In addition to polo matches, there are many tourist attractions for visitors at this event, including traditional and cultural performances by the locals.
Thanks to its location, the Shandur polo festival also provides visitors an opportunity to explore Chitral and the infamous Kalash valley, and experience its beauty first hand.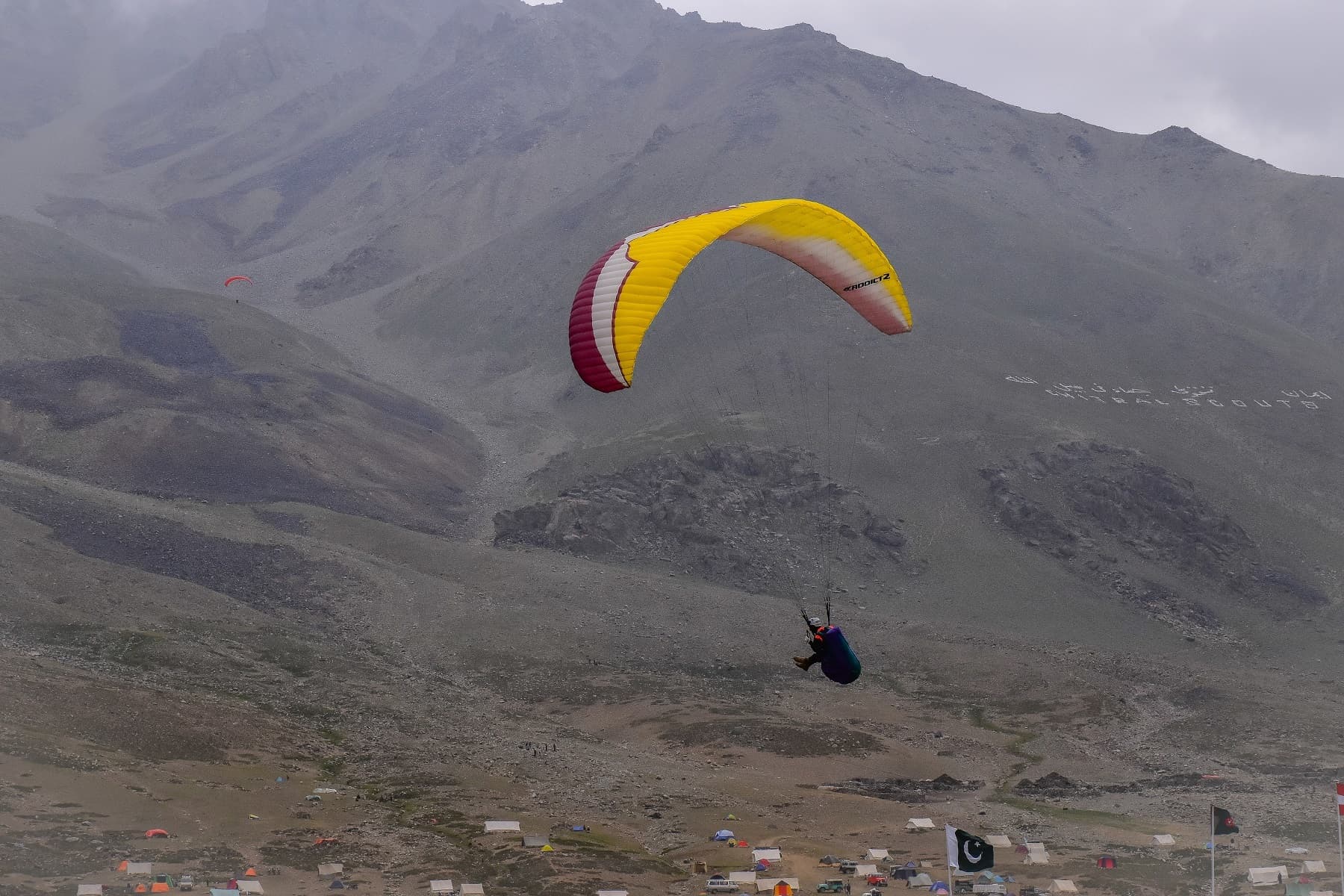 While polo takes center stage during the weekend, visitors can also take part in other activities like paragliding, rafting, archery and kite flying.
Additionally, stalls are set up to showcase the craft of local artisans.
The organisers have also set up a special camping village in close proximity to the polo ground, which includes mess facilities and toilets.
Backpackers are also welcome to bring their own tents and sleeping bags.
The last day of the festival includes a 'Guard of Honour' display by the Chitral Scouts, after which the final will be played.
The Shandur polo festival remains one of the most anticipated tourist events of the year.
---
This content is a paid advertisement by Tourism Corporation Khyber Pakhtunkhwa (TCKP) and is not associated with or necessarily reflective of the views of Dawn.com and its editorial staff.