My trip to four Stans: Kazakhstan, Kyrgyzstan, Tajikistan and Uzbekistan, was like seeing my history books come to life.
This is the first installment of a two-part travel blog.
Many international travel agencies advertise tours to The Stans. Usually it is to 'The Five -stans', namely, Kazakhstan, Kyrgyzstan, Tajikistan, Turkmenistan and Uzbekistan, all located in what is called Central Asia.
This region, which comprised of a number of derelict, feuding khanates and emirates at the time, was conquered by Tsarist Russia and annexed to the Russian empire in the second half of the 19th century. As such, all five became a part of the Soviet Union (USSR) and remained so until it went bust in 1991.
Depending on time and cost factors, some tours go for fewer than the five Stans, or combine them with Iran (to the south) and/or Xinjiang (to the east). Xinjiang, the western-most province of China, was historically known as Eastern Turkestan.
Some travelers extend their tour to include Azerbaijan, to the west of the Stans, across the Caspian Sea. Azerbaijan has nearly everything in common with the five Stans, except the suffix 'stan'.
If there is any logic to the suffix 'stan', then Azerbaijan should have been named Azeristan. Turkey should be Turkestan, being on the western extremity of the Turkic-speaking lands. One may even argue that Iran ought to be Iranistan, for 'stan' is a part of the Persian vocabulary more than of any other.
Four of the five Stans, as well as Azerbaijan and the Uighur people of Xinjiang speak a dialect of the Turkish language. Tajkistan is the sole exception, where the language (Tajik) is a variant of Persian, like Dari in Afghanistan.
Now, what is a Stan? 'Stan' (or sthan) is an Indo-European word meaning a place of living, a habitation or a location. It is a very common suffix with place names in the languages of Central and South Asia.
And how many Stans are there? Many more than you think. Besides the famous five mentioned above, there are, sorry to say, the infamous two, namely, Pakistan and Afghanistan. Both of which, unfortunately, are in the news presently not as excellent travel destinations, as they should be, but rather as places to avoid.
And, of course, there is Hindustan, officially and generally known as India or Bharat. Nevertheless, the current Hindutva-driven BJP government there is making every effort to vindicate the name Hindustan. And, within Hindustan, on the border with Pakistan, there is the state of Rajasthan.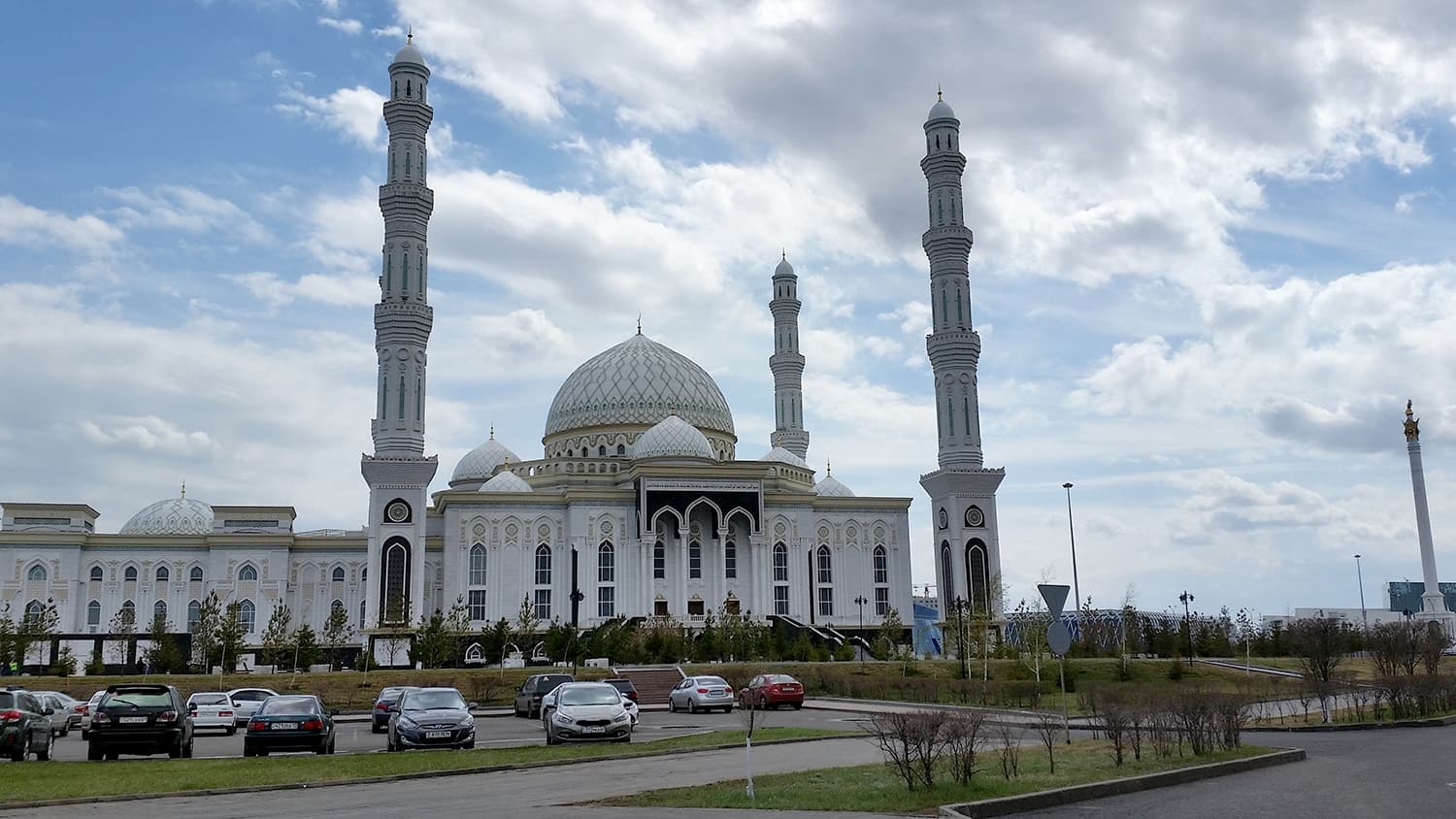 The Russian Federation, or what remains of the former Soviet Union, includes the territorial units of Daghestan, Tatarstan and Bashkorostan. Balochistan is a province of Pakistan. Just to the west of it, in Iran, there is a province by the name of Baluchestan and Sistan.
Baltistan, Kohistan and Kafiristan are geographical or administrative units in northern Pakistan, while the Cholistan Desert occupies a large area in the central region of the country.
Across the border from Kafiristan, on their side, the Afghans long ago shone the light (noor) of Islam on the native Kafirs, following which they renamed the district as Nooristan.
Pakistanis have been comparatively lethargic in the matter, but the process of showing the light is underway in Kafiristan as well. And before we know, there will be no more Kafirs left in Kafiristan.
We aren't quite finished with Stans until I mention Bantustan. These were a set of about a dozen supposedly autonomous so-called homelands for the native blacks created by the white racist South African regime under its policy of apartheid. They had no international recognition whatsoever.
All Stans, except of course the Bantustans, which were still-born non-entities anyway, are either Muslim-majority areas or have large Muslim populations.
In a previous blog, I have mentioned my recent trip to Afghanistan. Pakistan I call home. Hindustan is my ancestral home, where I still have close kin. I have travelled extensively in both countries and described some of my journeys in the past.
Having said all that by way of an introduction, my purpose here is to describe my recent trip to the five more Stans or, to be more accurate, four Stans: namely Kazakhstan, Kyrgyzstan, Tajikistan and Uzbekistan.
The fifth Stan, Turkmenistan, was on my itinerary but I was denied a visa. To add injury to insult, I had to spend twice as much money circumventing Turkmenistan than I would have had I been allowed in.
Those who travel on Pakistani or some such passport are familiar with this phenomenon, namely, visa refusal. But for me, who now travels on an Australian passport, to be denied a Turkmenistan visa was quite a surprise. Particularly because I have travelled often on my Pakistani passport in the past and was never refused a visa by any country.
So, why would Turkmenistan deny me a visa? The Central Asia edition of Lonely Planet gives a brief introduction (with a photo) of the western authors of the chapters on the individual countries covered in the book.
Except for Turkmenistan, that is. In lieu of an introduction (leave alone a photo) of the author of the chapter on Turkmenistan, it says: "we have chosen not to name the author of our Turkmenistan chapter as revealing their identity would put certain people inside Turkmenistan at risk."
The Turkmenistan government is known to refuse visas without any apparent rhyme or reason. If there is any method to its madness, it is probably this: keep out journalists and scribes, probing minds and skeptical tourists, and anyone who does not appear to be anything other than a typical western traveler, coming to have a good time, a few drinks and be gone to their next destination.
My Uzbekistan guide, Anwar, used to travel frequently to, and through, Turkmenistan to the Iran border trading various commodities between the three countries. He did not need a visa to do so, until about 15 years ago.
---
#####Now, he told me, it is easier for an Uzbek to get a European visa than it is to get Turkmenistan's visa, though no two countries in the world share the same history, geography, language and culture like they do.
So, leaving Turkmenistan for another time, when a regime change in that country permits me to enter, I will cover here the other four Stans.
I travelled through most of Kyrgyzstan and Uzbekistan, and Kazakhstan and Tajikistan to a lesser extent, a total of about 4,000 kilometres by road.
If Kyrgyzstan and Tajikistan stand out for superb mountain scenery, Uzbekistan is an extremely rich repository of Islamic historical and cultural monuments. Not to mention its cities, namely, Samarkand, Bukhara and Khiva, even the names of Uzbekistan's provinces, such as Ferghana and Khorezm, radiate Islamic history.
Kazakhstan is where Europe encounters Central Asia, where steppe meets mountain. It is the frontier, so to speak, between Christiandom and the Islamic world, between Russia and Central Asia.
Whatever the origin of the word itself, a Kazakh is understood to mean a free-spirited wanderer who loathes authority.
Kazakhs now straddle south-central Russia, Mongolia, Inner Mongolia (China), Uzbekistan and Kyrgyzstan, besides being the majority in their homeland of modern-day Kazakhstan. With a population of over 15 million, Kazakhstan is the world's ninth largest country by size.
It is the richest of the five by far and is also the world's largest land-locked country. Kazakhstan has the biggest Russian minority (about 25% of the population) and is the closest to Russia politically and economically.
President Nursultan Nazarbaev, in power since independence in 1991, moved the capital from Almaty, located in the southeast corner of the vast country, to a more central location, hitherto an obscure little township called Akmola, renaming it Astana (meaning capital).
The reason, some say, is the central location, while others think it is to keep an eye on the large ethnic Russian population concentrated in the north as well as to make them feel physically less distant from their capital city.
Whatever the reason, and thanks to Kazakhstan's mineral wealth, what we have now is a shining new city on the steppe, and my trip began here. Not too far south of Siberia, Astana is cold and wind-swept most of the year.
Most buildings here are huge, perhaps for economy of heating. One structure, housing government offices, is a pair of buildings about a kilometre long, flanking the presidential palace like the two wings of a soaring eagle.
It took me just about one and a half hours by plane from Astana to reach Almaty, the largest city and former capital. It is located in the southeast corner of the country, in the tri-junction of Kazakhstan, Kyrgyzstan and Uzbekistan.
It is about here that the world's greatest unbroken chain of mountain ranges begin: Alai, Kunlun, Tian Shan, Pamir, Hindukush, Karakorum and the Himalayas. Between them, they encompass not just the five Stans, but three more, namely, Afghanistan, Pakistan and Hindustan, as well as China, Nepal and Bhutan.
Almaty is a pretty city at the foothills of the Alai range. From the airport runway, as well as most points in the city, one gets a spectacular view of the snow-capped mountains.
Fine ski resorts are only a short distance away. Almaty is connected to the capital city by a superfast train, which makes the 1,000 kilometre journey in about 12 hours.
Unfortunately, it is an overnight train. So, although I prefer surface travel in order to enjoy the views, I chose to fly.
In the event, it was a good choice, for looking down from the plane on a clear, sunny day, I could see a vast, flat expanse all the way from Astana until the approach to Almaty. Somewhere in the middle, there was a huge lake, Lake Balkhash, which covers over 16,000 square kilometres.
At Almaty I joined two other tourists on a guided package tour for our overland trip to Kyrgyzstan and beyond. As we headed east from Almaty, the view was spectacular, with snow-capped mountains to our right just a short distance away.
We stopped for a picnic lunch at Charyn Canyon, turning south from here towards Kyrgyzstan.
As we got closer to the seasonal border crossing, the drive through the Karkara Valley became thrilling, as much for the remoteness as for its beauty. We passed through the little townships of Kegen and Karkara.
Rolling hills, gushing streams, with more sheep than people, it was windswept and cold. So cold, even in June, that we had difficulty getting out of our vehicle for the border controls.
The flagpole on the Kyrgyz side was a mere pole without a flag, while a very large Kazakhstan flag fluttered proudly atop a pole on our side. When I teased my Kyrgyzstan guide about this, she conveyed my comment to the Kyrgyz border official. Looking embarrassed, he explained that it was the second time this season that their flag had been blown away by the wind.
In terms of border crossings in the region, the Kyrgyz and the Tajik are probably the most relaxed, although both countries, from independence in 1991 until recently, had been convulsed by civil wars and ethnic riots.
Kazakhstan ranks in the middle, while Uzbekistan is quite onerous in its border control regime.
As for Turkmenistan, well, the less said the better. The country ranks third, after North Korea and Eritrea, in terms of repressive control.
On the three-hour drive from Charyn Canyon in Kazakhstan to the Kyrgyz town of Karakol, close to the south-eastern shore of the Issyk-Kul Lake, we frequently passed herders on horseback driving their flocks of sheep and could see nomadic tents along the way.
It is absolutely superb mountain scenery, as good as I have seen anywhere. Kyrgyzstan is over 90% mountainous, with an average elevation of about 3,000 metres. Here, one is more likely to be held up by a traffic jam caused by a herd of sheep rather than vehicles!
Our next overnight stop after Karakol was along the northern shore of Issyk Kul Lake. The name means "warm lake" in the local language.
Although surrounded by snow-capped mountains, it never freezes. At 182 kilometres long and 60 kilometres wide, it is the tenth largest lake in the world by volume, and the second largest saline lake after the Caspian Sea.
At 1,607 metres above sea level, it is the second highest lake in the world, after Lake Titicaca in South America.
Issyk Kul Lake is a stunningly pretty sight, especially from the north side, with clear, calm waters and snow-capped mountains in the background on the south side.
After a short drive, we stopped for the night in Chong Kemin valley. The village is situated in a beautiful, wide alpine valley with fantastic walking trails.
Our very short stay here made me ecstatic. I was reminded of a stay at Terelj National Park in Mongolia a few years ago, which I had described in these words: "Our two nights here transported us to a different world, remarkable for its beauty and serenity."
On the road again and, after a brief sightseeing tour of Bishkek, where we saw the main landmarks of the Kyrgyz capital, we continued to the Chychkan Gorge, encamping there for the night.
It is a very narrow gorge, with space only for the road and the river flowing next to it, barely wide enough to accommodate a hotel or two.
Heading south from here, over a 100 kilometres south of Bishkek, we climbed the Too Ashuu Pass, over 3,000 metres high. Emerging on the south side, after travelling through a 2.7 kilometres-long tunnel, the view which greeted us was nothing short of mesmerising.
The beautiful Suusamyr valley, 2,000 to 2,500 metres above sea level, lay before our eyes. Looking down, we could see the serpentine road descend and disappear into the bosom of this wide open valley, very green at this time of the year.
Here, I recalled crossing another pass in distant Peru, the La Raya Pass, 4,338 meters above sea level, about halfway between Cuzco to Puno on the road to Bolivia.
There was something surreal about the view on the south side of the Too Ashuu Pass in Kyrgyzstan, as it was on the La Raya Pass in Peru. I can probably attempt to describe the scenery, but the feeling at both locations would be impossible to convey in words. I wished that both time and space would stand still.
Our next and last stop in Kyrgyzstan was Osh, the second largest city, very close to the Uzbekistan border. The Uzbek border crossing at Dostuk is just a 20-minute drive from here. Ethnic Uzbeks constitute close to half of the population of Osh. The city witnessed serious ethnic riots in the year 2010.
This region of Kyrgyzstan constitutes the eastern end of the Ferghana valley. This fabled valley takes in many cities in three countries to the north, west and southwest of Osh: Jalalabad in Kyrgyzstan, Fergana, Andijan and Margilan in Uzbekistan, and Khojand and Istaravshan in Tajikistan.
---
#####It is in this region that one can best see the ethno-political havoc wrought on its people by the sudden transformation, in 1991, of provinces into independent, sovereign states.
What were hitherto mere lines on the domestic map of the then USSR, transformed overnight into international frontiers, splitting communities and families, rupturing communication lines and trade routes, and fragmenting resources, markets, consumers, sources of raw material and production.
The border here between Kyrgyzstan and Uzbekistan resembles the ancient Chinese symbol of yin and yang. You might think of it also as a sort of handshake or, taking a less benign view, it appears like two Stans have pushed their fists into each other's stomachs.
And then there are the enclaves, Uzbek territorial pockets inside Kyrgyzstan and vice versa. Add Tajikistan to this territorial and ethnic imbroglio.
When we entered Uzbekistan, we were met by our tour guide and driver, Anwar, a charming, genial Uzbek. Our guide in Tajikistan was a Tajik with the same name, while both driver and guide in Kazakhstan and Kyrgyzstan were ethnic Russians who call Kyrgyzstan home.
Russia has an open door policy towards any ethnic Russian from the former Soviet Union who was born before the dissolution of the Soviet Union, and who now wishes to emigrate there.
In practice, even those born after 1991 are easily accepted if they can demonstrate their Russian ethnicity. Kazakh and Kyrgyz citizens can travel to Russia merely by showing their national ID cards.
As a result, there has been an exodus of Russians to Mother Russia, which continues to this day. And large numbers of Central Asians, young and old, also now live and work in Russia, where opportunities are better than in these countries.
Thanks to having been a part of the Soviet Union until 1991, all our guides and drivers were literate and knowledgeable persons. All spoke decent or good English, not to mention Russian, which remains the lingua franca and the most commonly spoken language in all five Stans.
Russian is still so dominant that most ethnic Russians living in Central Asia get by without speaking the local language at all, although it is now the state language. So, although lack of English is not a problem for tourists in these parts, my fluency in Russian was an advantage.
I should mention here that China is the only country I have been to where it is very difficult to get by with English only.
We had been warned of very stringent border controls while entering Uzbekistan. Among the requirements was a letter from a doctor specifying the medicines we were carrying which, otherwise, might be confiscated.
Even so, I was surprised when asked at customs if I was carrying any sleeping pills or religious books. (Didn't Karl Marx say that both have the same effect on people?)
One of my fellow-travelers, a 70 year-old Australian woman who retired as a primary school principal, must have been shocked when asked by the same female customs officer if she was carrying any pornographic matter!
Every cent of every currency must be counted and all goods one carries into and out of Uzbekistan must to be specified and entered into two duplicate forms, one of which stays at the post and the other is to be kept by the tourist, to be produced later at the time of leaving the country.
At entry and exit points the customs official may cross-check the amount taken in (as entered in the form) against what is being taken out. And any discrepancy might necessitate a satisfactory explanation.
At the Uzbek-Tajik border I witnessed utter harassment of Tajiks leaving and entering Uzbekistan, with the pockets of their coats and jackets being turned inside out, and each article and every cent being laid out on the table.
Yes sir, one needs a lot of patience at this juncture. But the beginning of a new adventure in Uzbekistan was finally in sight.
---
---
Have you travelled to places that are not commonly visited by tourists? Share your experience with us at blog@dawn.com