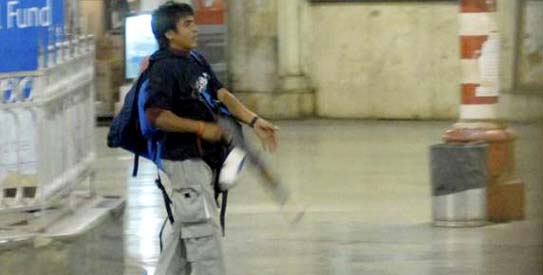 ISLAMABAD: Pakistani investigators and lawyers are travelling to India this week to gather evidence for the prosecution of seven suspects linked to the Mumbai attacks of 2008, when 166 people were killed.
The visit is the first of its kind, and comes after Pakistan indicted seven alleged conspirators in 2009 but has since said it needs to gather more evidence in India before proceeding further.
New Delhi says Pakistan's attempts at prosecution have been a "facade" and insists it has already handed over enough evidence to convict the accused.
The eight-strong commission of prosecutors, defence lawyers and a court official will travel to India Wednesday to take statements from witnesses and cross-examine them, senior public prosecutor Chaudhry Zulfiqar Ali told AFP.
Pakistan had wanted Mohammed Ajmal Amir Kasab, who is the sole surviving gunman from the attacks and has been sentenced to death in India, to testify, but he has not been included among the interviewees requested by the panel.
"The commission will record the statements of investigators, statements of the doctors who conducted autopsies and the statement of lady magistrate who recorded Ajmal Kasab's confessional statement in Mumbai," Ali said.