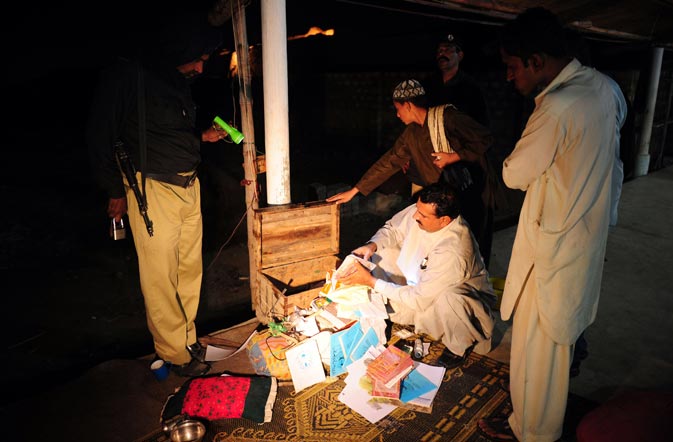 More than 50 children and men were found shackled in the basement of a seminary off Super Highway on Monday night. According to Malir SSP Rao Anwar, police raided Jamia Masjid Zakriya Kondali and recovered people whose ages ranged between 15 and 40.
The senior superintendent of police said they were drug addicts and the seminary's administration was running a detoxification unit. A signboard at the seminary said that drug addicts were treated there.
Police said the inmates had been brought there by their families for treatment of addiction. However, keeping them in fetters was highly objectionable and illegal, said the SSP. Read the full article here .– Text by S. Raza Hasan/Dawn, photos by AFP.