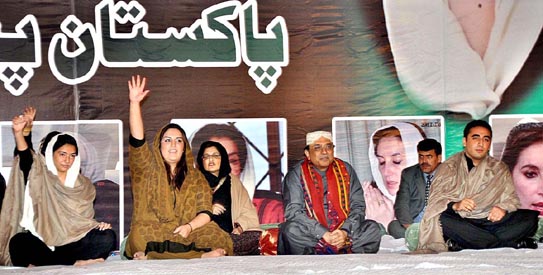 A US magazine on Wednesday claimed that President Asif Ali Zardari who had gone to Dubai for medical check-up may have angioplasty on Wednesday and he may resign from his office on account of "ill health", DawnNews reported.
A former US government official told The Cable that Washington was informed that Zardari had a 'minor heart attack' on Monday night and he flew to Dubai via air ambulance.
The report posted on the website of foreign policy magazine further claimed that Zardari was 'incoherent' during his telephonic conversation with President Barack Obama which took place over the weekend regarding the Nato air strikes.
"The noose was getting tighter —it was only a matter of time," the former official said, expressing the growing expectation inside the US government that Zardari may be on the way out.
Senior analyst Shuja Nawaz told The Cable that "this is the 'in-house change option' that has been talked about."
Meanwhile, a Pakistan People's Party (PPP) lawmaker and Sindh Information Minister Shazia Marri rebuffed the news of resignation and said the president had gone to Dubai for routine medical check-up.
The Pakistan Muslim League-Nawaz (PML-N) said it would consider the report authentic unless refuted by official sources.