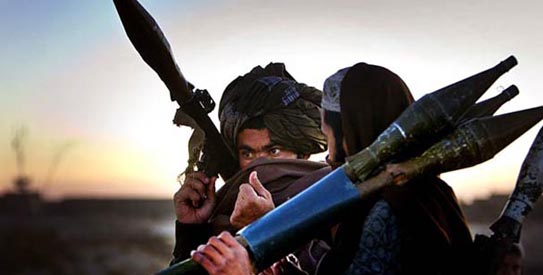 PESHAWAR: The Pakistani Taliban's spokesman on Wednesday denied the group had agreed to a cease-fire or is in peace talks with the government, a claim that followed shortly after militants attacked a police station in the northwest, killing two officers.
Taliban spokesman Ehsanullah Ehsan claimed responsibility for the attack, which came two days after a senior Pakistani Taliban commander told The Associated Press that the group declared a cease-fire across the country a month ago to encourage nascent peace talks with the government.
It's unclear whether the conflicting statements represent opposing positions within the Pakistani Taliban leadership about whether the group should pursue peace with the government following years of fighting that has killed tens of thousands of militants, civilians and security personnel.
A third senior Pakistani Taliban commander told the AP on Wednesday that the group has declared a cease-fire to encourage talks, but both were limited to the South Waziristan tribal area, which served as the militants main sanctuary before the military launched a large offensive in 2009.
The two senior Pakistani Taliban commanders spoke on condition of anonymity because of the sensitivity of the issue.
Wednesday's attack on the police station occurred in Dera Ismail Khan, a city near the border with South Waziristan.
Ehsan, the Pakistani Taliban spokesman, claimed responsibility for the attacks saying it was proof that the group has not agreed to a cease-fire and is not in peace talks with the government.
''If we had announced a cease-fire, we would not have attacked the police station,'' Ehsan told the AP by telephone from an undisclosed location.
He also claimed responsibility for recent attacks on police in the Orakzai tribal region and in the city of Mardan in Khyber Pakhtunkhwa province.
Even if the Pakistani Taliban leadership in South Waziristan agreed to a cease-fire, it's unclear whether all the militants claiming to be under the group's banner would obey the directive.