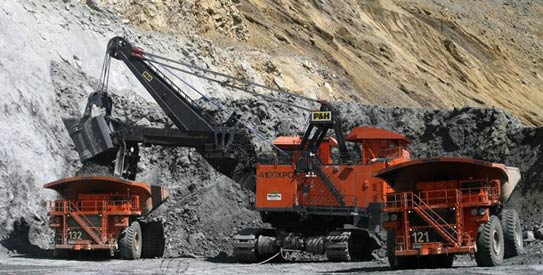 LONDON: Pakistan's Balochistan province has rejected a mining lease application from Chilean copper producer Antofagasta and Canada's Barrick Gold, raising questions over the future of their Reko Diq copper-gold project.
The two miners' joint venture, Tethyan Copper, said last month it had filed a "notice of dispute" with the province over Reko Diq, after Balochistan government officials refused to meet the company's executives or extend a deadline for a response to objections raised over the lease.
The mining lease application, for an area including the Reko Diq deposit, was submitted in February.
"Tethyan strongly believes that the Reko Diq project can contribute significantly to the development of a modern mining industry in Balochistan and will consider its options for further courses of action," Antofagasta said in a statement on Wednesday.
Reko Diq - only the second significant project in the mineral-rich region and potentially a source of much needed inward investment for Pakistan - holds an estimated 5.9 billion tonnes of mineral resources, with an average copper grade of 0.41 per cent and an average gold grade of 0.22 grams a tonne.
The joint venture partners spent $200 million in 2006 buying the exploration licence from rival BHP Billiton.
Construction has been projected to cost some $3.3 billion, but that is expected to climb given rising costs faced by the mining industry, particularly in remote locations like Balochistan.
Now you can follow Dawn Business on Twitter, LinkedIn, Instagram and Facebook for insights on business, finance and tech from Pakistan and across the world.