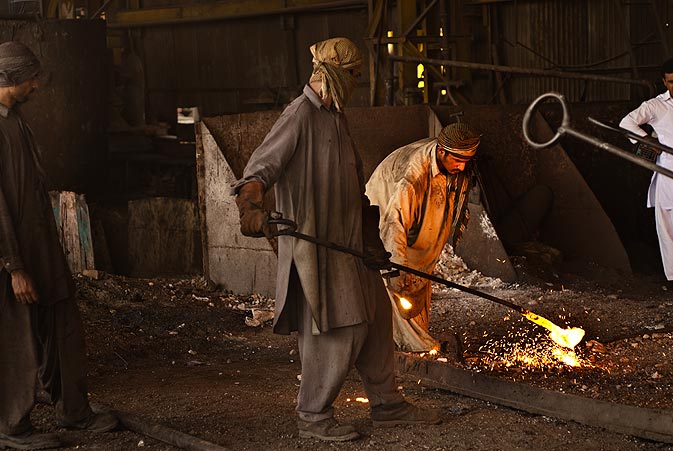 Pakistan's Gadani ship-breaking yard is one of the world's largest ship breaking operations. The yard is located on a 10 km stretch of beach at Gadani, about 50 kilometres northwest of Karachi. Ship breaking in some shape or form has been taking place on Gadani beach since before Pakistan's independence.
Gadani currently has an annual capacity of breaking over a hundred ships of all sizes, including supertankers and large cargo-ships.
During the 1970's and 80's ship breaking peaked as an industry here in Pakistan, and Gadani was for a time, the largest breaking yard in the world.
Today in Pakistan, ship breaking provides a sizeable amount of the steel that is required for various development and industries. The steel is stripped from ships systematically after they arrive on shore, and then it is sent off to be further processed.
Dawn.com took a short tour of these yards and the steel-related factories that surround them. We were guided and informed about the various activities by a local industry insider, Usman Iqbal, who manages the activities of a rolling mill near Gadani. – Photos by Nadir Siddiqui/Dawn.com and Fehd Siddique