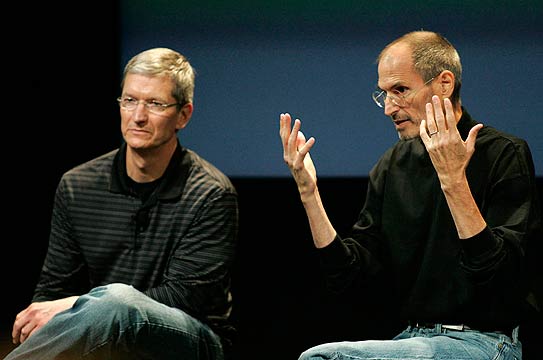 SAN FRANCISCO: Apple began sending out invitations on Tuesday to an event next month expected to be the unveiling of a new iPhone.
The invitation received by numerous media outlets was headlined "Let's talk iPhone" and told journalists to be at Apple's Cupertino, California, campus on October 4 for a 10:00 am presentation.
Technology blog AllThingsD reported last week that Apple's new chief executive Tim Cook will preside over the launch of the iPhone 5.
Cook, 50, replaced Apple's ailing co-founder Steve Jobs as chief executive last month.
Jobs, 56, the Silicon Valley visionary behind the Macintosh computer, the iPod, iPhone and iPad, stepped down as Apple's CEO on August 24.
Jobs underwent an operation for pancreatic cancer in 2004 and a liver transplant in 2009. Apple released the iPhone 4 in June 2010 and sold 20.34 million of the devices last quarter. Apple shares were up 0.45 per cent at $404.99 in mid-day trading on Wall Street on Tuesday.