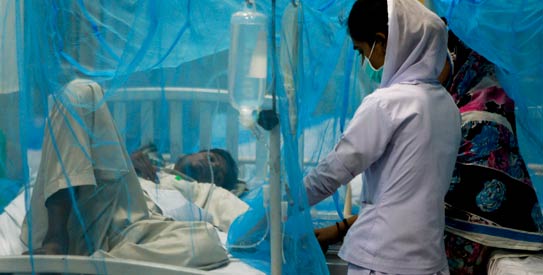 LAHORE: The number of dengue patients in Pakistan reached 6000 on Monday as the death toll rose to 40, DawnNews reported.
Most of the patients belong to the city of Lahore.
According to unofficial census the number of dengue-resulted deaths in Lahore alone is 34 while the official number is 30.
Prime Minister Yusuf Raza Gilani has said that the government is taking all measures for eradicating dengue virus and protect the people.
Talking to newsmen Monday after visiting dengue fever patients at Shaikh Zaid Hospital here, he said government is working on war-footing basis to tackle epidemics including dengue and all medical facilities would be provided to the masses.
Gilani said Federal Government will extend all assistance to the Punjab Government in order to control dengue virus in the province.