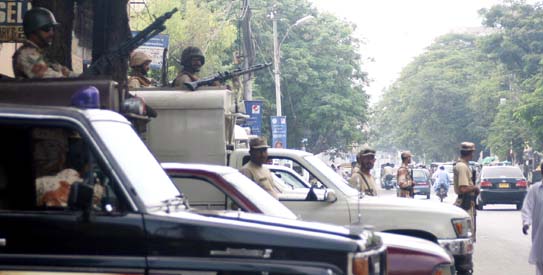 KARACHI: Even the presence of Prime Minister Yousuf Raza Gilani could not stop the violence in Karachi as seven more people were killed in different areas of the city on Monday, DawnNews reported.
Four employees of the Karachi water board were gunned dead and another injured as unknown assailants targeted them in the Garden area.
Earlier today, two bodies were found dumped in PIB Colony and the graveyard of Landhi's Ismail Goth area.
A body was also recovered from the roof top of a building situated in the area of Gulshan-i-Iqbal Block six.
The deceased was identified as Mehtab Khan by his identity card which was found in his pocket. He was a resident of a nearby area.
Police said that the incident could be the result of a personal enmity.