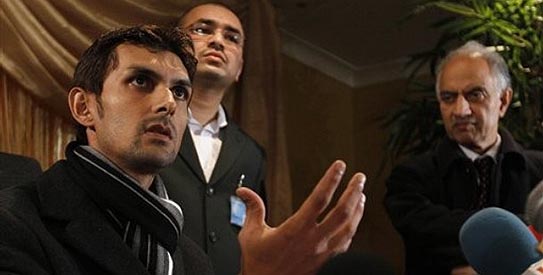 KABUL: Insurgent attacks in Afghanistan killed eight Nato service members in one of the deadliest days for the military coalition this year, signaling the start of what many fear will be a particularly violent fighting season as President Barack Obama looks to start drawing down troops, authorities said Sunday.
The spate of attacks happened Saturday, when two separate bomb blasts in the south killed three soldiers and a suicide bombing by a Taliban sleeper agent killed five Nato service members at a US base in the east.
Fighting usually increases in Afghanistan as the weather warms and insurgents climb back over the mountainous border with Pakistan. This year, Nato has pushed further into Taliban strongholds in the south and has said the goal is to hold these areas so that militants cannot re-establish their dominance.
Saturday's suicide attack in eastern Laghman province also killed four Afghan soldiers and an interpreter.
The Taliban claimed responsibility for the bombing and spokesman Zabiullah Mujahid said Sunday that the soldier was a sleeper agent who had been in the army for years and had been in contact with Taliban operatives for ''a long time.''
He said the soldier had only been at this specific base for one month. Previously, the Taliban had said the soldier had only joined the army a month ago.
Nato has not identified the nationalities of any of the dead from Saturday's attacks. The international military coalition typically waits for national authorities to make such announcements.
The majority of troops in both the east and south are American, though there are forces from other nations in both regions.
The latest deaths make 23 Nato service members killed so far this month in Afghanistan and 125 killed so far this year.