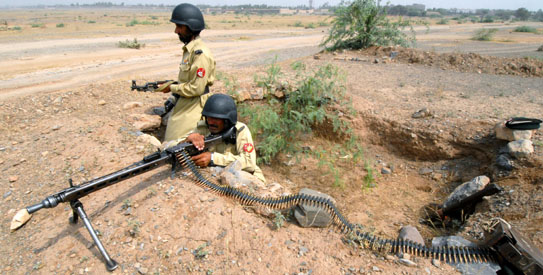 MIRAMSHAH: A rocket attack by Taliban militants Tuesday killed at least three Pakistani soldiers and wounded three others, security officials said.
The rocket attack took place at a security forces camp in the town of Razmak in North Waziristan tribal district bordering Afghanistan.
"At least three soldiers were martyred and three others were wounded in a rocket attack," a senior security official told AFP. "This is the work of Taliban militants," he added.
Another security official and intelligence officials in Miramshah, the main town in North Waziristan, confirmed the incident and death toll.