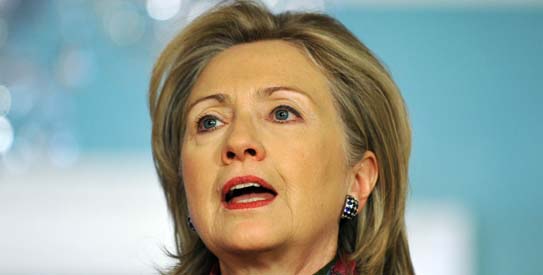 WASHINGTON: Secretary of State Hillary Clinton said Monday the United States "deeply regrets" the release by WikiLeaks of confidential US documents, as she sought to reassure American allies.
"I will not comment on or confirm what are alleged to be stolen State Department cables," Clinton said, referring to some 250,000 documents being released by the whistleblowing website.
"But I can say that the United States deeply regrets the disclosure of any information that was intended to be confidential, including private discussions between counterparts or our diplomats' personal assessments and observations.
"I want to make clear that our official foreign policy is not set through these messages, but here in Washington," the top US diplomat added.
"Our policy is a matter of public record as reflected in our statements and our actions around the world.
"I would also add that to the American people and to our friends and partners, I want you to know that we are taking aggressive steps to hold responsible those who stole this information," she said.