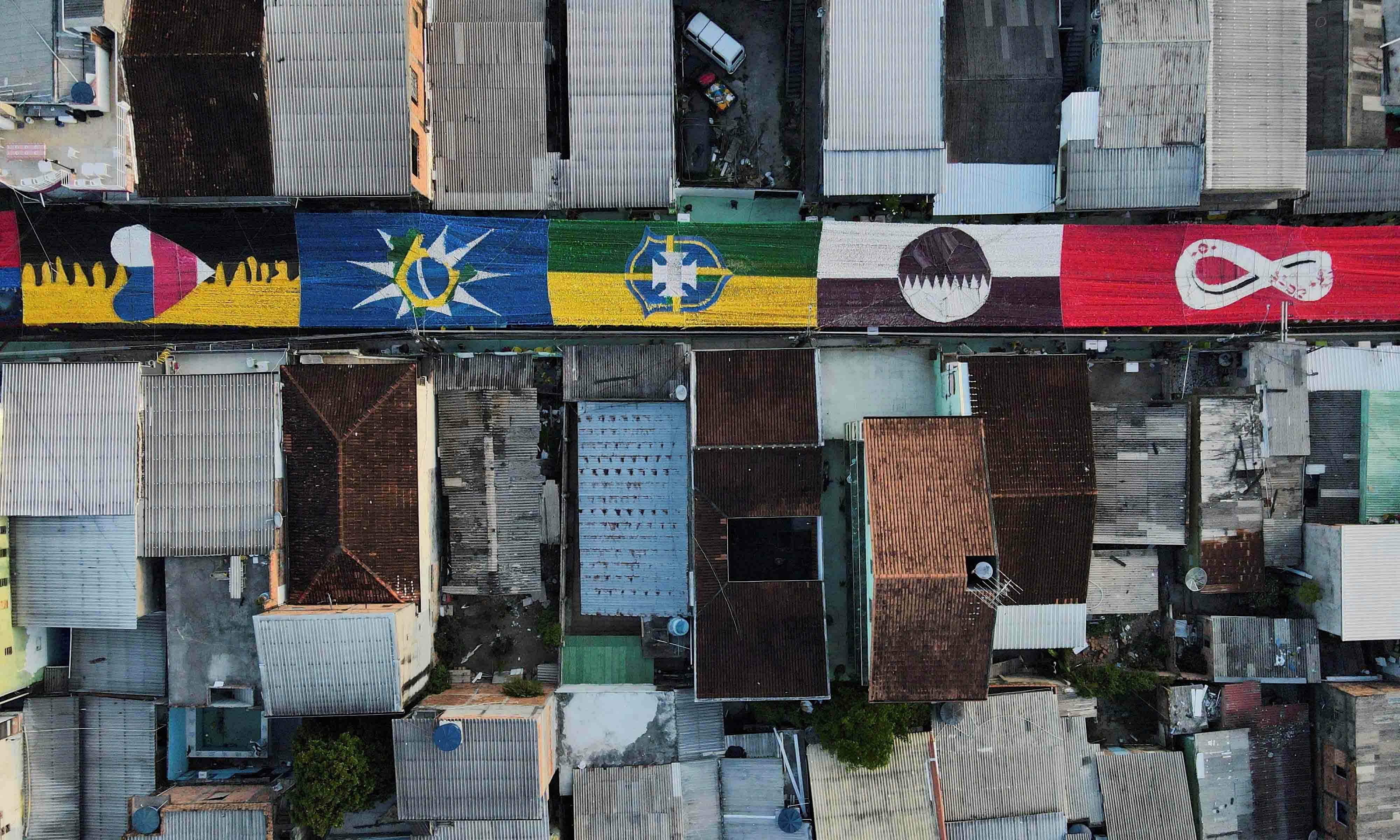 THE heat is still stifling. A stroll down the Doha corniche, closed for traffic in order to allow fans to congregate, in the evening is sure to leave one drenched.
Imagine what it will be for the players.
"The heat is quite powerful so we're trying to train as late as possible," Wales goalkeeper Wayne Hennessey told reporters at a news conference at their training base on Friday, ahead of their opening World Cup game against the United States on Monday.
Reminded that their second Group 'B' game against Iran is at 1:00pm, Hennessey said: "Fingers crossed on acclimatising."
The searing desert heat of this tiny Gulf State was the primary reason why the first World Cup in an Arab country, and the last in the 32-team format before it is expanded to 48 from 2026, was moved from its traditional slot in June and July to winter. Day-time temperatures, though, are still hovering around 32 degrees Celsius.
Luckily for the players, all eight stadiums Qatar has built for the World Cup will be air-conditioned, maintaining temperatures from 18-24 degrees Celsius.
But moving the World Cup from the usual time slot has brought its own challenges, forcing a mid-season break for the leagues in Europe and allowing little time for rest and recuperation for players — most of whom played their last club game just a week before the World Cup kicks off on Sunday when hosts Qatar square off against Ecuador.
"The last time, we had a month together before the tournament began," noted France defender Lucas Hernandez, a member of the side that lifted the trophy four years ago in Qatar, on Friday. "This time, it's been just a week."
An unfortunate byproduct of having the World Cup in the middle of the season is injuries dashing players' dreams of featuring at the tournament.
"Injuries are always sad ," former Germany World Cup winner Juergen Klinsmann, a part of FIFA's Technical Study Group, said in response to a question by Dawn at a news conference on Friday. "The tournament will be tough but hopefully the teams wouldn't use it as an excuse."
It was particularly heartbreaking for Senegal and their star forward Sadio Mane. Mane got injured playing for Bayern Munich on Nov 8, just 12 days before the Lions of Teranga face Netherlands in their Group 'A' opener.
Argentinean forwards Nicholas Gonzalez and Joaquin Correa were ruled out due to injury having arrived in Qatar with the squad.
Argentina, though, have Lionel Messi — for many the 'Greatest Of All Time'. And Qatar offers Messi potentially the last chance to claim the silverware that will elevate him to the same pedestal as the legendary Diego Maradona.
Maradona, though, will not be at the World Cup. This will be the first tournament without the Argentine genius, whose second death anniversary falls on Nov 25 — three days after Messi and his team-mates open their campaign against Saudi Arabia.
It's also the last chance for Messi's great nemesis Cristiano Ronaldo. As many as 12 years after it was awarded the World Cup in a contentious vote that has gone down in history, Qatar will host the final chapter of their rivalry.
The earliest Ronaldo's Portugal can meet Messi and Argentina is in the semi-finals. If both sides win their groups, they can only meet in the final on Dec 18 — Qatar's National Day.
That would be a fitting way, a fitting stage to end the GOAT debate. The decade-long debate over Qatar as a World Cup host will probably also end then. The talking point will be football — just what FIFA and Qatari organisers will hope.
By then, it will also be clear how Qatar fared as a host. Questions on the smallest-ever country to host a World Cup would have been answered.
All stadiums in Qatar are situated within a 60km radius, presenting fans a unique opportunity to watch multiple games on a single match-day. Tickets were in high demand but fans are sparse with two days to go until the opening game. The expected congestion on the roads hasn't happened.
The fan influx is expected to build up as the World Cup goes on. How far their teams go will potentially draw more fans in.
Fitting the World Cup in a congested season meant condensing it to 28 days rather than a month. That sees teams drawn in Group 'G' or 'H' like heavy favourites Brazil or Portugal face a gruelling schedule of seven games in 25 days to win it all.
Global players union FIFPro stressed the need to "establish effective player workload safeguards and a responsible calendar solution that protects player health and supports player performance" in reference to the World Cup in Qatar.
It effectively means that the team that copes best with the schedule in Qatar will be the one crowned champion in the end.
Injuries will come thick and fast too during the tournament as well, affecting the coaches' best-laid plans. The little recuperation times between games will see bench strength come into play.
On paper, Brazil look the best even if there remain questions on its defence. The last and only time the World Cup was hosted in Asia before Qatar, Brazil won their fifth World Cup title. It's been two decades since their triumph in Korea-Japan and Brazil would be looking to end their long wait.
They, like Argentina, have form going into the World Cup. But it's not necessary that the team that plays the best football in Qatar which will be walking away with the title. It could well be the team that adjusts and gels quickly.
"This could be a World Cup of surprises," said Klinsmann.
Published in Dawn, November 20th, 2022